Rainbow Resources
Educational Resources and Displays
36Uploads
6k+Views
275Downloads
Educational Resources and Displays
Millionaires Row Display Board Promote reading for pleasure by displaying photos of students that have read over a million words set includes (all A4 pages enlarge/reduce as you require) Millionaires Row letters photo frames to glue student's photos to editable frame to add student's photo's to - this enables you to print frame and photo as one piece (instructions included) stars to add number of words read if in excess of a million
Magazine Cover Display Celebrating reading a million words - Millionaires Row word count. Editable magazine covers (Forbes & Times) Easy prep, very little work. Looks impressive when lots of magazine covers an entire wall.
Jack and the Beanstalk Story Map A1 which is made up of x9 A4 ages A4 for individual prompts
The Little Red Hen Story Map (rat, cat, duck & pig) A1 story map (x18 A4 pages) for class input - 2 versions one with punctuation and one without A4 story map for individual prompt 2 versions one with punctuation and one without
How to host a book tasting event in school. My resources: Place mats (x 6 Gingham or x 2 white) Poster Book (review) menus No outlay for books required LETS GET KIDDIES EXCITED ABOUT BOOKS NOT COSTUMES!
Hansel and Gretel Display Pack Make easy work of your display All prints on A4 paper A2 cauldron, broomstick and hat A3 Bones and a bread banner also includes gingerbread men and lollipop extras for corners of work on display.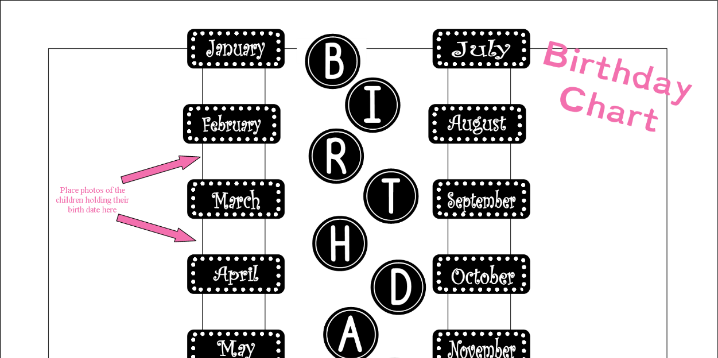 BIRTHDAY CHART - JUST ADD PHOTOS OF THE CHILDEN HOLDING THEIR BIRTH DATE. Now includes dates cards...as well as months and birthday lettering. Please view the colour version in my store.
Folder Labels for Spare - Maths Homework Sheets English Homework Sheets Spelling Lists Newsletters Labels fit most foolscap folder flaps
JUST ADD PHOTO'S OF THE CHILDREN HOLDING THEIR BIRTH DATES. Includes month cards, birthday lettering and date cards.
A4 SIZE IMAGES TO PUT TOGETHER AS YOU PLEASE TO MAKE A STRIKING BRITISH VALUES DISPLAY
Celebrate 100 days of school...count off the days by the children writing the number of days on the countdown calendar.
Proudly display your members of the School and Eco Council on and display board or on the classroom doors. These are A5 but can be enlarged to A4 to suit your needs.
X30 DIFFERENT CHARACTER FOR EASY IDENTIFING. SPACE FOR 3 PASSWORDS AND LOGINS. PUT IN A POT OR ON A KEYRING LOOP.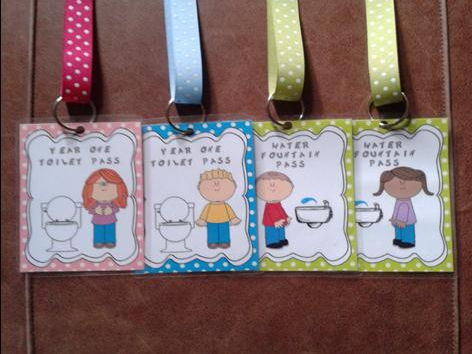 Printable Loo and water fountain passes. *~*~*Please note*~*~* *~*~*graphics have been updated and Year one remove so can be used in all year groups.*~*~* A visual resource to ensure only a certain number of children leave the class at any time at a glance. Hang the passes on hooks by the door; a child puts the pass around their neck when leaving the room and places it back on the hook on their return.
Put common misspelled words in word jail and place the correct spelling next to it. cops and robbers themed cards... A4 but looks fantastic enlarged to A3 A4 sheet of common misspelled words (3 sheets x6 cards per sheet) A4 word mat to enable children to write their own errors down and then the correction next to it.
Love Hearts Display A4 Wrapper (print on card) A4 Sweets for display A4 Sweets writing page A1 Wrapper (print on card)
Printable punctuation police badges...hand out to early finishers to peer mark. Capital Letters, Full Stops, Finger Spaces, Commas, Question Marks and Exclamation Marks. (Updated) Print A4 and laminate...attach to lanyard/ribbon or stick to a costume policeman's helmet for peer marking.