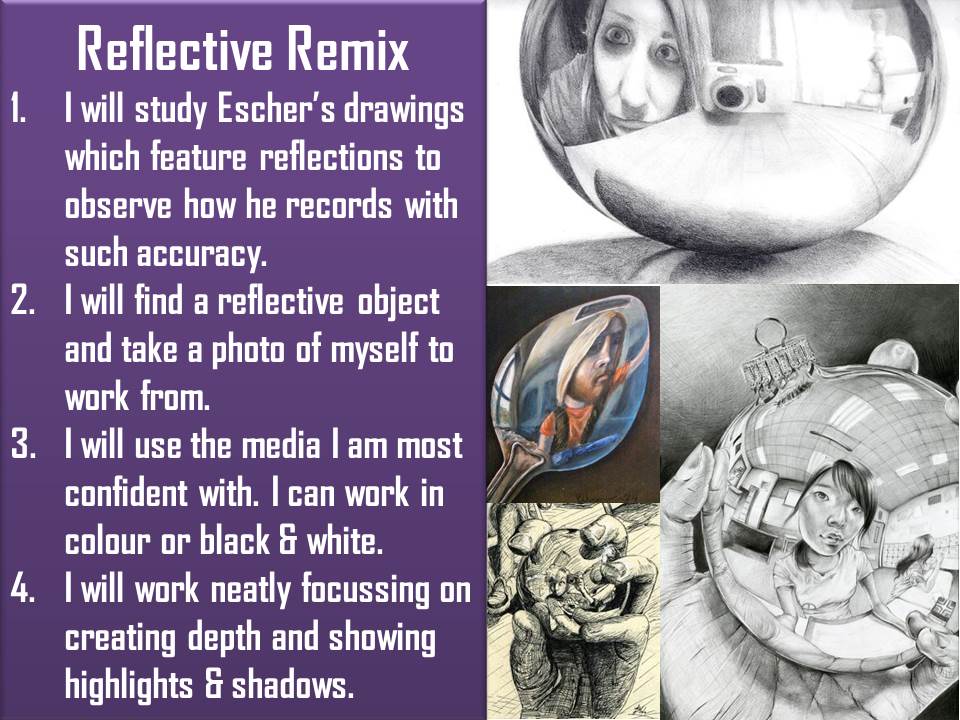 Use this engaging resource with your class to explore the art M.C. Escher and create their own 'Escheresque' piece. -3 different Escher project starting points offering 3 levels of challenge -Assessment Criteria for these projects. -Contextual introduction & information about M.C. Escher -Questions to get your students to think more deeply about his art -Fun Escher clips to enjoy
Everything you need in one ppt! -Use this resource to get ALL of your year 11 students effectively researching and writing high quality Artist Study pages to earn top marks for AO1. -Hopper is featured in the new Beginnings/End exam Edexcel paper, why not use this ppt to scaffold for your students how to do a proper artist study. Featuring: -A foolproof system with step by step instructions on how to analyse Hoppers' work using SEMI -Printable differentiated worksheets for students to answer questions and fill in the blanks -A comprehensive and engaging introduction to Hopper's work -Examples of high quality GCSE research pages -Success Criteria & Edexcel mark scheme -Tips and tricks for top attainers -Video clips to an analysis of Hopper's work.
Use this Marking crib sheet to simplify your marking and develop student's self-criticality. The idea is to use a marking crib sheet to collate generic comments rather than writing them down into individual books. The benefits include garnering a whole class overview and thus allowing for your planning to be more specific. This file can be adapted to use with any subject.
Use this resource to help simplify the new curriculum levels. We have this stuck in the back of every KS3 students book to serve as an assessment structure, preparing KS3 students for KS4.
-Use this resource to enable your students to analyse and evaluate their own & their peers final art outcomes for the Edexcel 2017 Beginning/End exam -Improve the quality of writing to earn marks for Assessment Objective 3:Record & 4: Present -S.E.M.I. Writing frame with question prompts and model answers -Red/Amber/Green sketchbook to-do checklist -Clear breakdown of Assessment Objective 4.
Snag this now and you'll have all the KS3 art resources you'll need to be ready to hit the ground runnin' in September. Includes: -New KS3 Curriculum Levels -Art Activity Assessment Tracker -Observational baseline tests -Creativity tests -Curriculum Mapping -Behaviour Lesson -Cover lessons + loads more Loads of goodies here & you're saving 46% by buying the bundle.
Includes: Everything you need to get your students to design and create their own wire insect sculpture. -3 powerpoints to take students through the stages of the unit: Draw/Design/Plan/Execute/Evaluate -Clear instructions & lesson objectives -Assessment Criteria -Key Vocabulary -Homework
Still have students who aren't ready for their GCSE ART exam? I know I did... until I used this resource to get their ideas into shape. Includes: -Worksheet to plan out exam ideas -Examples of exam planning sketches -Questions to get students thinking about their exam -Self-Assessment Checklist
Use these editable Art Activity Feedback Trackers to organise the learning for each of your year groups over the course of the year. These trackers can be stuck into the inside cover of the sketchbook and allow for you to communicate regularly with students about their progress as well as enabling students to take ownership and be more independent in their art-making. Includes: -Instructions for Artist Activity -Self/Peer & Teacher Main Assessment Checkpoints -Space for the teacher to write a quick target for improvement -Formative & Summative Assessment
Need a quick, engaging cover lesson for your KS3 art students? 2 for 1 on cover lessons: -Design a Wassily Kandinsky Google Logo for your school -Keith Harring Creativity Test worksheet
4 worksheets to use to introduce Mehndi designs. Great to use as a cover lesson.
A-level and GCSE students will enjoy learning about Ursus Wehrli in this introduction to DECONSTRUCTIVISM in Art. -Differentiated Assessment Criteria for a deconstructive collage task -Definition of Deconstructivism -Guided Annotation -Homework assignment
Use this easy powerpoint template to improve questioning in the classroom. -All you have to do is input names of all students in your class -Press S to start/stop the powerpoint -engages students & keep everyone attentive
Creative Literacy Drawing Challenge Includes: -Printable worksheets for key texts used in years 7, 8 & 9. Activity: Students use different types of expressive lines and marks to interpret and draw a visual response inspired by the text. Year 7: Theseus and the Minotaur Year 8: Act 1, Scene 4, Macbeth Year 9: Act 1, Scene 1, Romeo & Juliet
Use this printable worksheet to get your art & design students thinking and working more creatively.
Surrealist Collage -To write your own definition of "surrealism" -To work in groups to recreate a famous surrealist work of art using collage. Engage students in surrealism and have them experiment with collage to fulfil National Curriculum Key Concepts: A01 Develop & A02 Refine.
An 'egg-cellent' way to push your students to draw and paint from observation without 'crackin' a sweat. We used this activity as a 5 hour practical art exam. Includes: -2 lessons: Exam activity & imaginative response -Step-by-step instructions for success -Assessment criteria -Visual examplars -Links to relevant artists All you need to do now is go buy some eggs!
Use this KS2/KS3 Art & History lesson to engage students with medieval art and have them design a shield that represents their identity. Includes: -Assessment Criteria -Examples of Medieval Shields -Shield templates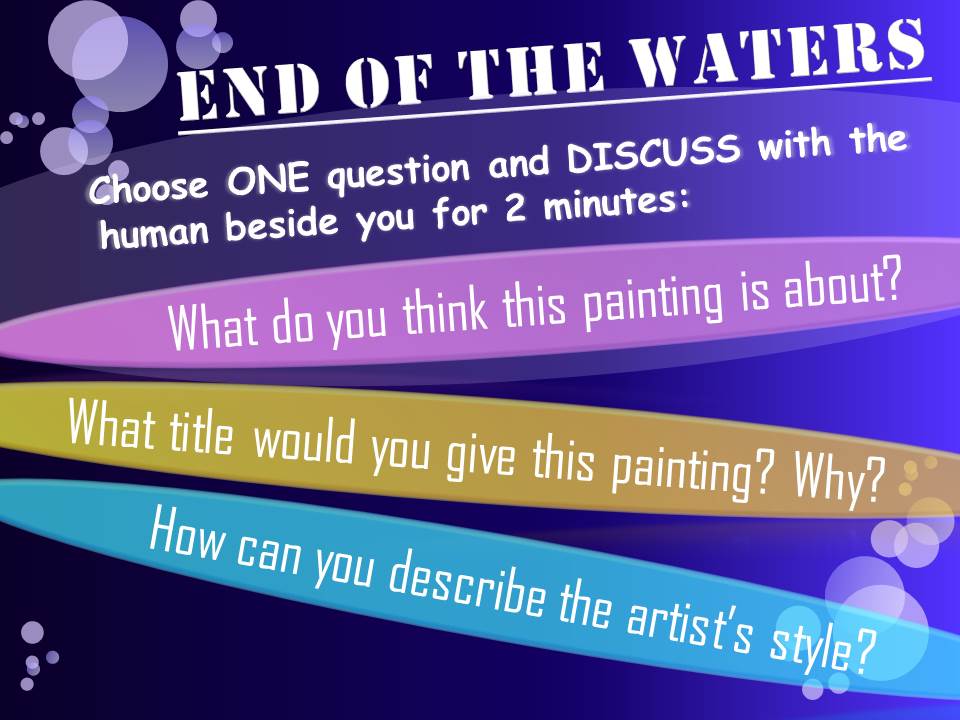 Use this resource to get your students working collaboratively to recreate Hundertwasser's 'End of the Waters' using oil pastel. L.O.1: To develop blending skills using colouring pencils or oil pastels. L.O.2: To work as a class to recreate Hundertwasser's "End of the Waters".
Use this unique resource to inspire students to see the world as artists and use the visual world around them to influence their work.
Use this engaging resource to get your Design Technology or Art students to refine their skill of shading in 3D objects using pencil. This lesson features... -Quick-print worksheets (differentiated) - Assessment Criteria -Key vocabulary words -Higher thinking questions Includes a lesson plan!
Use this lesson to introduce GCSE or A-level students to the conceptual art movement of DADAism and have them create their own random collages and automatic poetry. Includes: -Introduction to DADAism in Art -Instructions for how to create a DADAist collage -Instructions for how to create automatic poetry -words to print out & use for automatic poetry -examples of intended outcome -homework tasks