162Uploads
42k+Views
6k+Downloads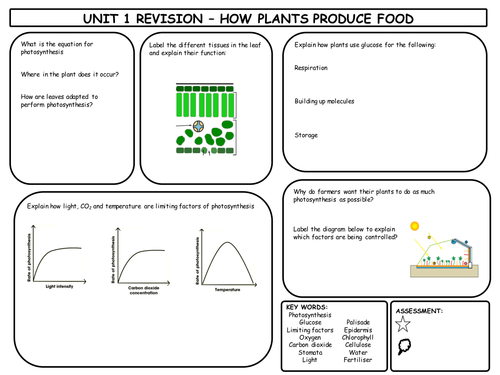 GCSE Revision mat that I use with students to cover Photosynthesis & Plants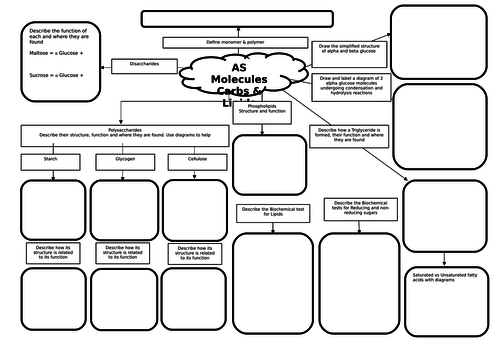 AS Biological Molecules Revision Mats - covering Carbohydrates, Lipids, Proteins and Nucleic Acids I get students to complete these for end of topic revision - usually print them out onto A3 paper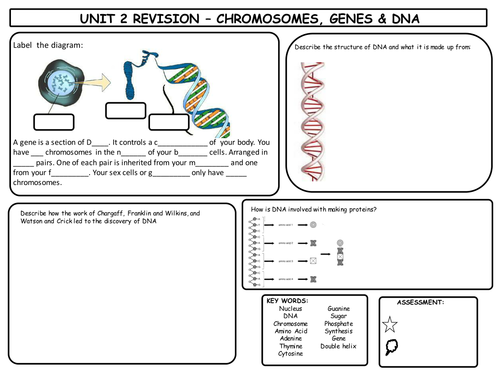 A revision mat I use with students to go over DNA and chromosome structure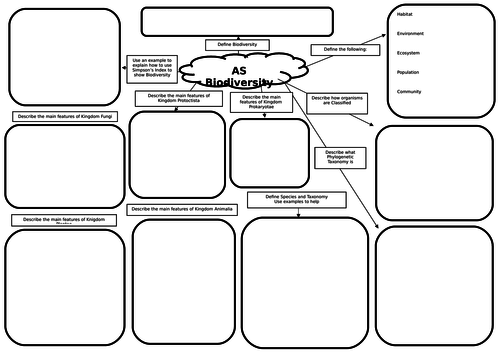 AS Biodiversity revision mat covering Simpson's Index, key term definitions, Classification, Taxonomy and the 5 kingdoms I get students to complete this as revision for an end of topic test - I usually print it out onto A3 paper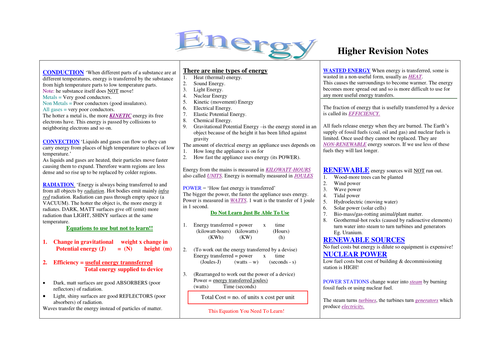 Revision sheets for GCSE Higher Energy topic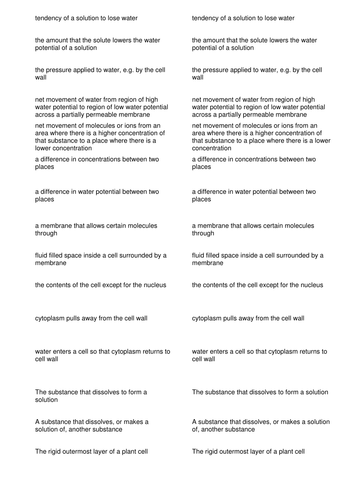 students match the key term and meaning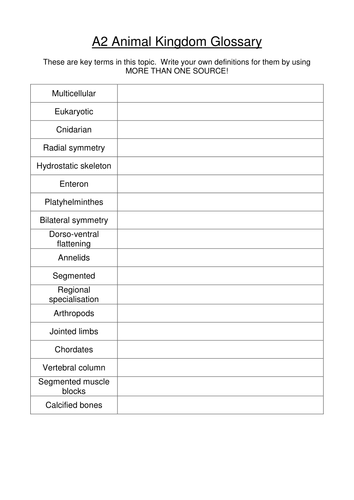 AS Biology Glossaries for the following topics: Populations & Communities, Energetics & Nutrient Cycling, Homeostasis & Kidney, Immunity, Plant Hormones, Nerves, Eye & Muscle, Respiration, Photosynthesis, Protein Synthesis, Gene Technology, Inheritance, Population Genetics, Animal & Plant Kingdoms. I get students to complete these before doing their end of topic test.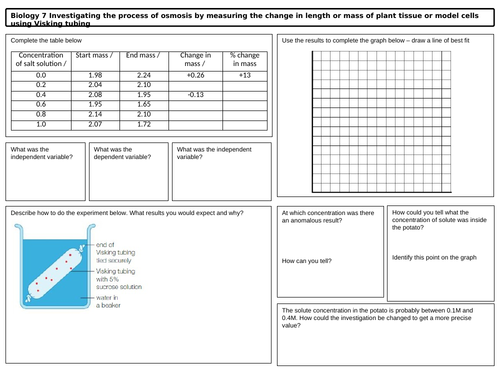 Revision mat for the Osmosis prescribed practical - I usually print this out onto A3 paper for students to complete for revision for the prescribed practicals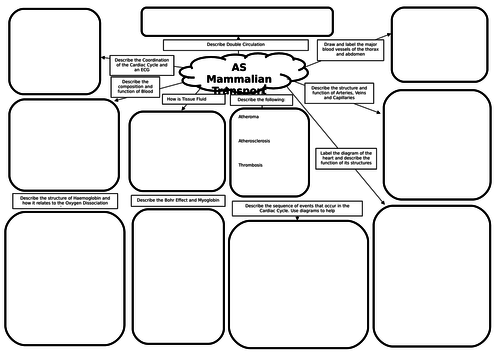 AS Mammalian Transport revision mat - including blood vessels, heart structure, cardiac cycle, blood, tissue fluid, oxygen transport and cardiovascular disease I get students to complete this as revision for an end of topic test - I usually print it out onto A3 paper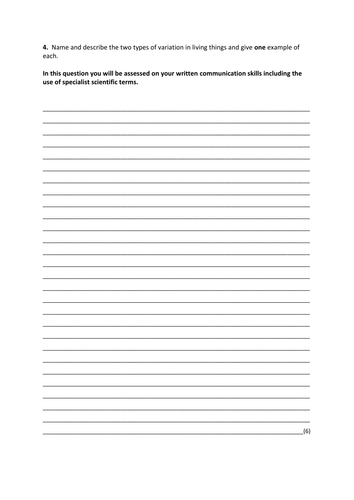 Over 100 pages of 6 mark questions and answers for GCSE Single Science covering all aspects of the Biology, Chemistry and Physics courses.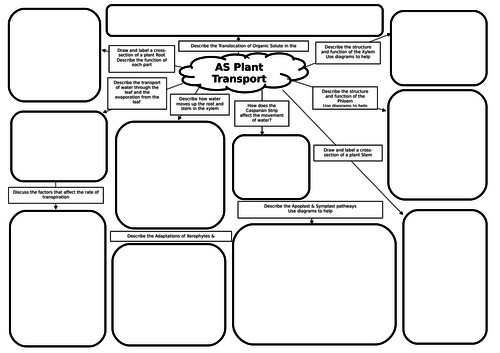 AS Plant Transport revision mat - covering root and stem structure, water movement, translocation, transpiration and xerophytes & hydrophytes I get students to complete this as revision for an end of topic test - usually print it out onto A3 paper
Revision mats to cover the GCSE Biology course Topics include: Cells, Nutrition & Health, Photosyntheisis & Plants, Digestion & Enzymes, Breathing & Respiration, Nerves & Hormones, Ecology, Osmosis & Plant Transport, Chromosomes & DNA, Cell Division & Genetics, Reproduction, Applied Genetics, Variation & Selection, Circulation, Microbiology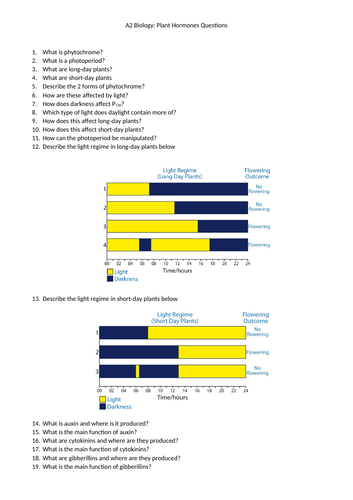 Revision questions and answers for the A2 Biology Plant Hormones Topic Includes phytochrome, manipulating the photoperiod and plant growth substances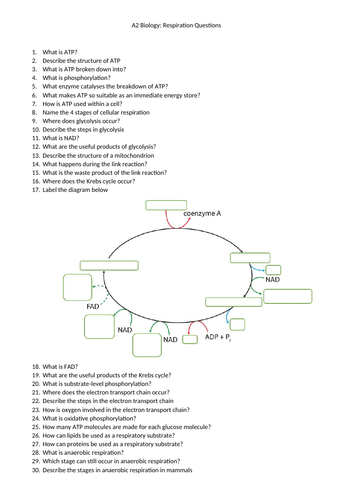 A2 Biology retrieval questions and answers for the Respiration topic includes structure of ATP, glycolysis, link reaction, Krebs cycle, electron transport chain, anaerobic respiration and RQ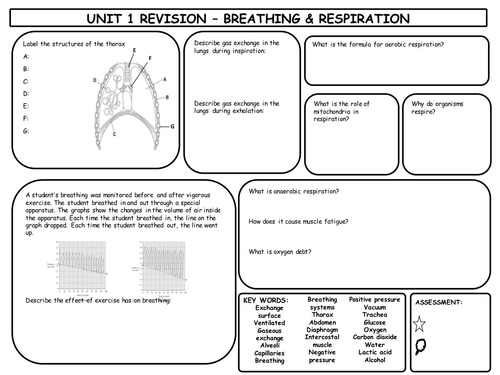 Revision mat I use with students to revise breathing and respiration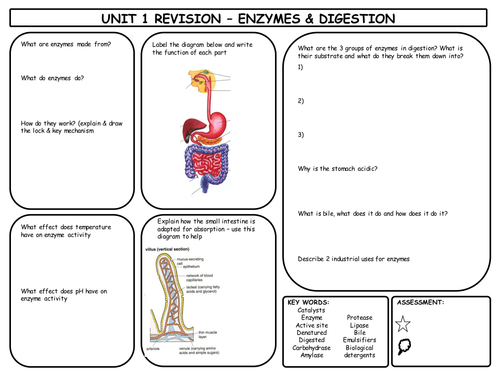 A revision mat I use with students to go over enzymes and the digestive system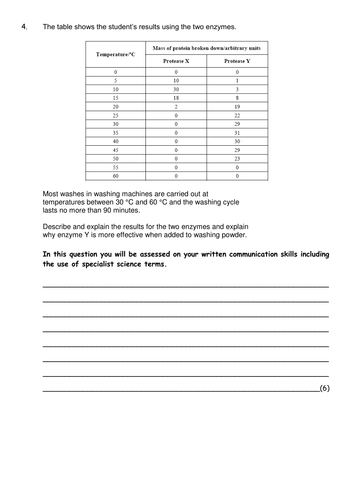 50 pages of 6 mark questions and answers for GCSE Biology - including osmosis, insulin, enzymes, breathing, food tests, photometer etc