Vhammond1's Shop
11-16 Geography Resources GCSE lessons are for the Edexcel B Spec
7Uploads
1k+Views
7k+Downloads
11-16 Geography Resources GCSE lessons are for the Edexcel B Spec
A fully resourced SOW covering hazards aimed at KS3 Geography pupils. Covers structure of earth, tectonics, earthquakes, tsunamis and volancanoes. Includes responsive and progressive assessments witha knowledge check test at the end.
A fully resourced SOW on the continent of Africa. Aimed at Year 7 pupils. Covers physical and human geography of Africa with case studies on Egypt and Kenya. Includes assessment points and knowledge check.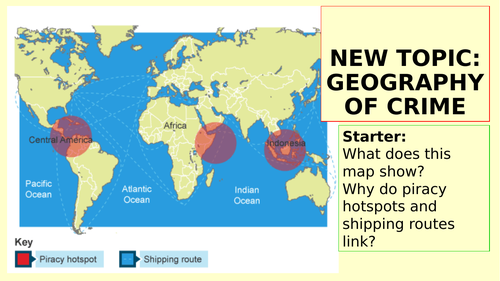 Fully resourced Geography of Crime SOW - 13 lessons Includes 2 mini assessments and one final assessment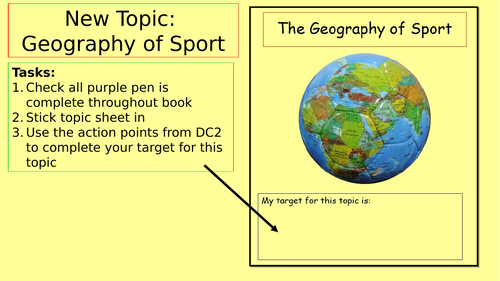 A 12 lesson SOW for Geography of Sport. Includes two progress points and a data capture end of unit test
2 lessons covering GAC adhering to the Edexcel B Geography 2016 GCSE spec.
Lessons to cover the information required for Topic 7: People and The Biosphere from the Edexcel B GCSE Specification for Geography. Power Points suit 2.5hr lessons but can be easily split down into shorter sessions. Lessons include 'Geog Your Memory' knowledge recap quizzes and knowledge organisers with linked exam questions.
A fully resourced SOW aimed at Year 7 to introduce them to Geography and some basic geographical skills. Each lesson has a PowerPoint, resources ready to print and knowledge organisers to provide to pupils who miss lesson.