KS3 Science
OCR PE (GCSE and A-Level) Sport Level 2 and 3 KS3 Science resources
22Uploads
1k+Views
924Downloads
OCR PE (GCSE and A-Level) Sport Level 2 and 3 KS3 Science resources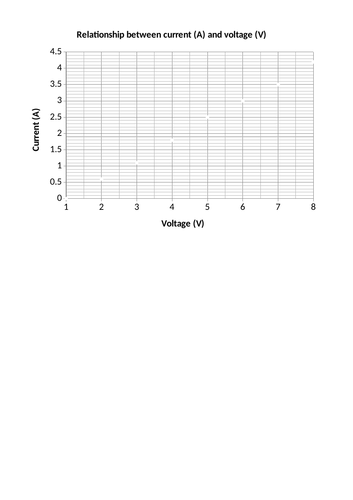 Complete lessons or the unit Electricity and Magnetic fields. Lessons include: Potential difference Resistance Series and parallel circuits Current and charging up Magnets and magnetic fields Non-contact forces Electromagnets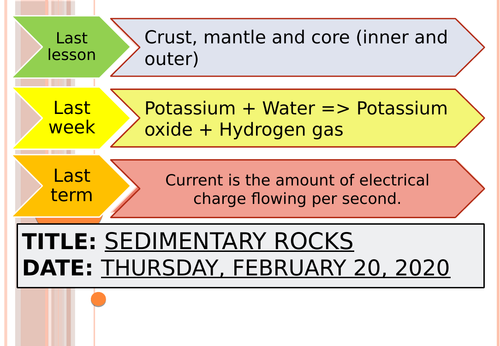 KS3 Science activate book. Lessons on the Earth. Lessons include: Structure of the earth Types of rock Choc cycle NIght sky Moon Global warming Carbon cycle Extracting metals Recycling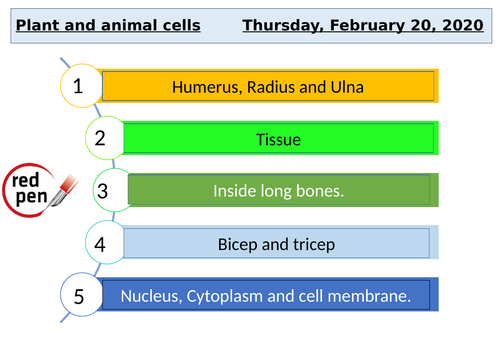 KS3 activate Science lessons for Cells. Lessons include: Organsisation Skeleton Animal and plant cells Specialised cells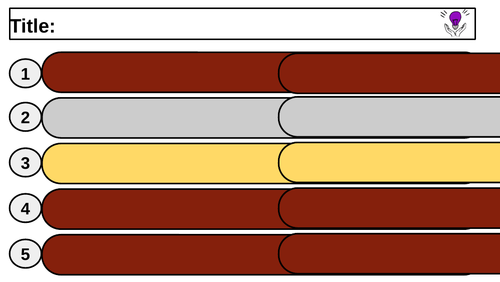 This is the template I use to plan all theory lessons. Within it are: Blank slides for information to be added Plenary slides Questioning grid Assesssment slides Retrieval slides Imaginative activity templates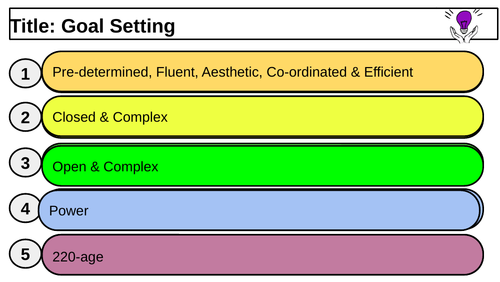 5 complete lessons from the OCR GCSE PE specification for the topic of "Sports psychology". Also within this is the assessment lesson slides and the fix-it lesson. There is an extended question homework task too.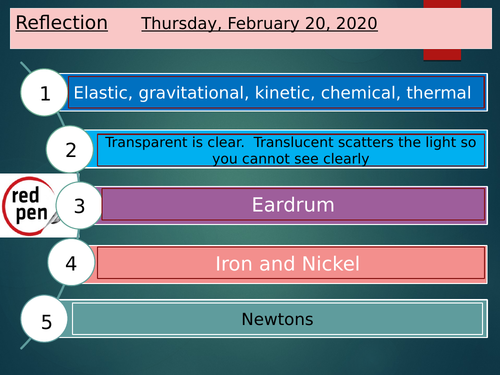 Activate Science KS3. Unit of lessons for Light. Lessons include: Light Reflection Refraction The eye Colour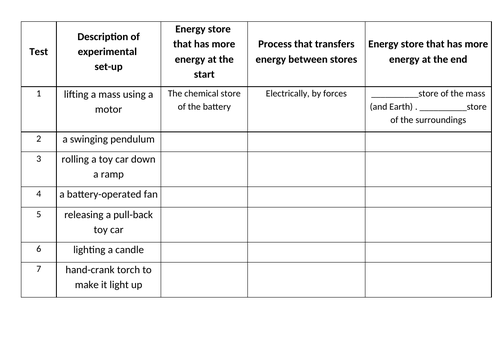 Activate KS3 science book. Energy unit. Lessons include: Food for fuels Energy resources Energy and power Energy adds up Energy dissipation Work energy and machines Energy and temperature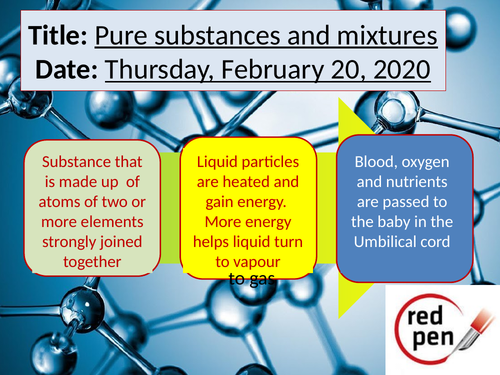 KS3 activate Science lessons on substances and separation techniques. Lessons include: Substances and mixtures Solutions Filtration, evaporation and distillation Separating techniques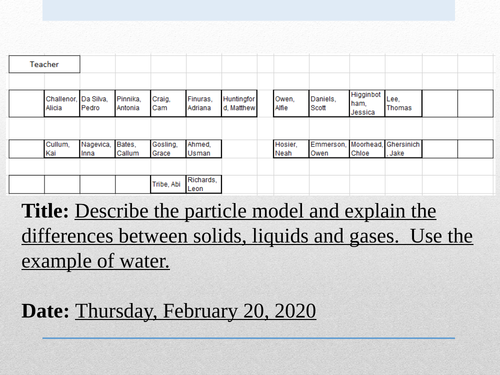 Activate Science lessons for Matter. Lessons include: Particle model Melting, freezing and boiling Changes of state Diffusion Gas pressure Inside particles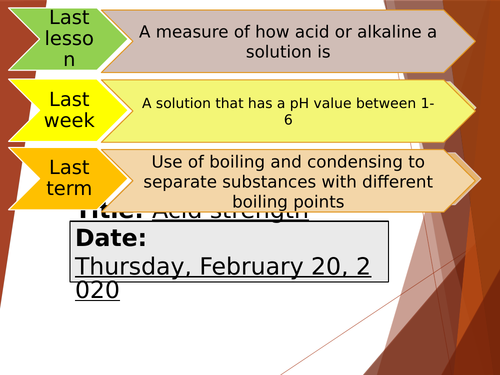 KS3 activate lessons. Lessons include: Reactions Acids and alkali Indicators and pH Acid strength Neutralisation Making salts Metals and acids Metals and oxygen Metals and water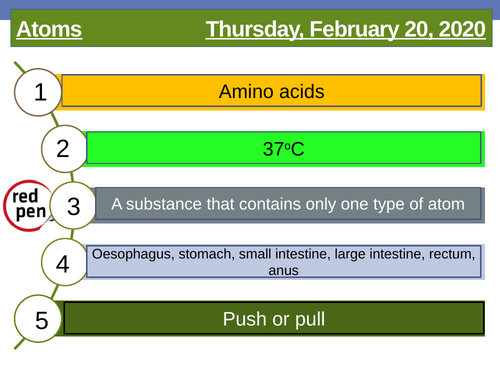 KS3 activate science lessons. Lessons include: Elements Atoms Compounds Polymers Periodic table x3 Transition metals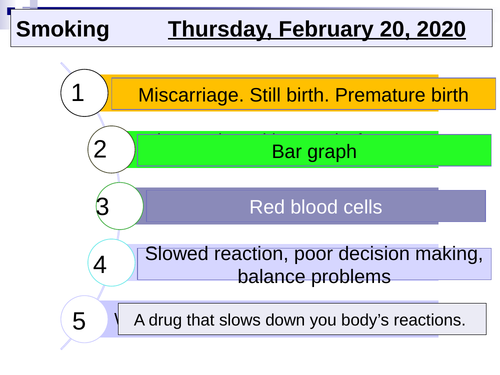 KS3 activate Science book. Lessons for Human biology include: Gas exchange Breathing Drugs Alcohol Smoking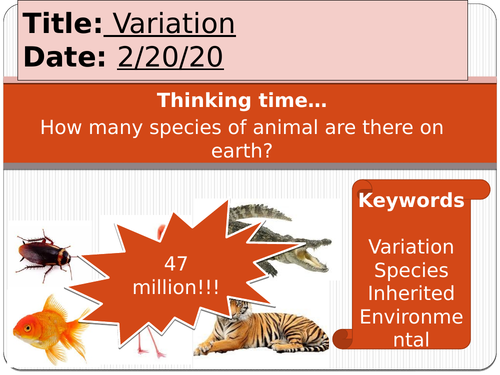 Activate KS3 science book lessons for reproduction: Variation Adaption to change Reproductive system Fertilisation and implantation Development of a fetus Menstrual cycle
All lessons to cover the complete unit of "The structure and function of the skeletal system" for the current OCR GCSE PE Specification. Each lesson starts with retrieval practice and there are frequent past exam questions within lessons. A number of images are taken from thenounproject.com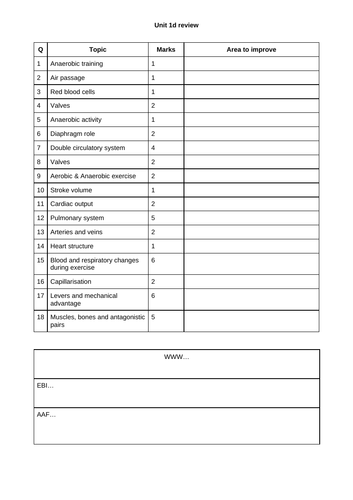 15 lessons with additional revision lessons for this topic on the current OCR GCSE PE course. All lessons have retrieval starters and several images are downloaded from thenounproject.com There are additional resources included that were used within this topic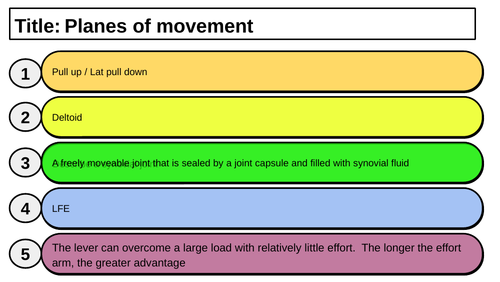 A complete set of lessons for the Structure and function of the muscular system and movement analysis for the current OCR GCSE PE course. All lessons begin with retrieval and several images are downloaded from thenounproject.com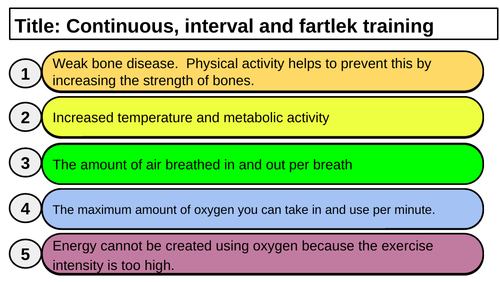 7 complete lessons and a fix-it lesson that covers the complete topic for the OCR GCSE PE course titled "Applying the principles of training".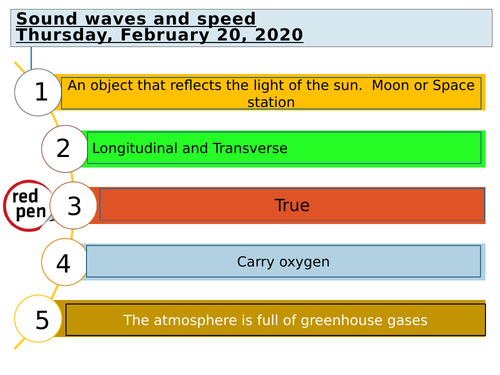 Activate Science complete lessons. Waves. Lessons include: Sound waves Speed Loudness and amplitude Frequency and pitch