Preschool Welsh resources: texts
Keeping your class engaged with fun and unique teaching resources is vital in helping them reach their potential. With Tes Resources you'll never be short of teaching ideas. We have a range of tried and tested materials created by teachers for teachers, from kindergarten through to high school.

Breathe new life into your lesson plans with our primary and secondary school classroom resources. Whether you're looking for fun maths worksheets or brand new guided reading activities, we have thousands of free and premium resources for you to download. From preschool to primary you'll find phonics worksheets and classroom games. From Year 11 through to senior secondary we have everything from Japanese lessons to algebra activities, as well as revision guides for tests and exams.
Read more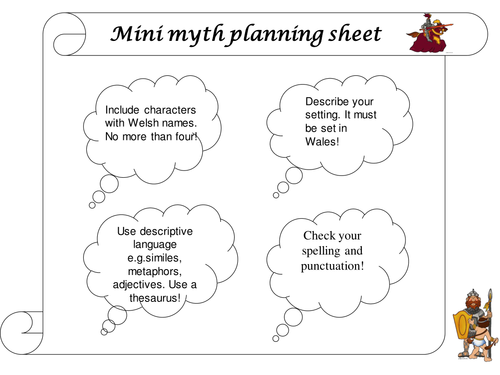 PowerPoint lesson introduction to writing "Mini Myths." Children will write short mythical stories where the aim is to write within a specified word count. I teach in Wales so my lesson was centred around Welsh myths (Curriculum Cymreig!) but the resources can be easily adapted to myths from any period/culture. This was an observed lesson and it received very positive feedback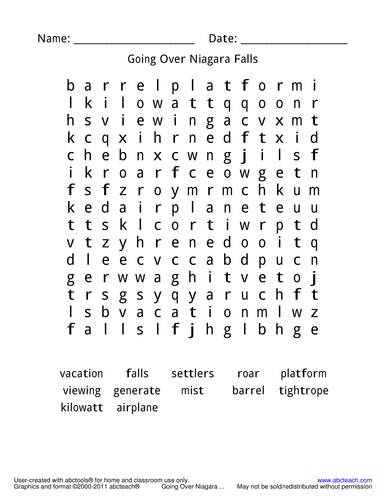 An easy word search and word unscramble using words found in the text of the short fiction "Going Over Niagara Falls with Jack."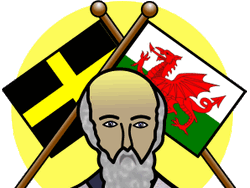 This presentation tells the story of the life of Saint David. The presenter attempts to convince the audience that Saint David is the most worthy Saint of the United Kingdom. This can lead to a class discussion or a writing activity. It can be used as a whole school assembly or in R.E lessons.
This bundle includes presentations of the four main Patron Saints of the United Kingdom. They can be used in assemblies or in R.E lessons. They pose discussion questions that can lead to group/class discussions or writing activities.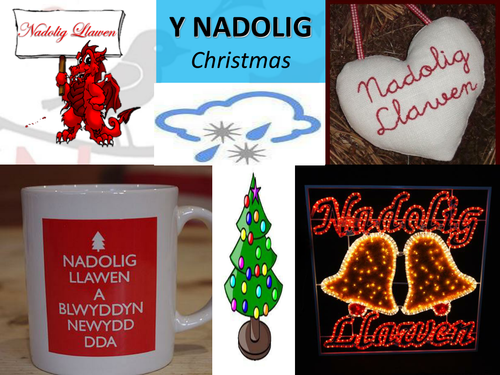 Sioe Sleidiau am Draddodiau (hen a newydd) y Nadolig yng Nghymru yn cynnwys lluniau, cerddoriaeth, gweithgareddau, fideos, gwybodaeth a llawer mwy. Mae'r adnodd yn addas i blant o bob oed - yn enwedig rhai sy'n dysgu'r Gymraeg fel ail iaith mewn ysgolion uwchradd (CA3 neu 4) Ffordd fach neis i orffen y flwyddyn cyn y gwyliau!