300Uploads
43k+Views
41k+Downloads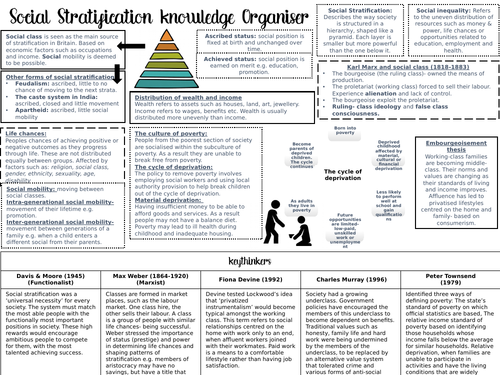 THANK YOU! I have had so many emails about these resources, and they are my most successful download…over 100 downloads! Please continue to review :D A complete bundle of knowledge organisers for the AQA New Specification (9-1) GCSE exam. These can be tweaked to suit other exam boards. Each knowledge organiser includes the Key Thinkers and a summary of key sociological theorists. Bundle includes: -Research Methods -Education -Family -Crime & Deviance -Social Stratification If you download, please leave a review.

Complete Bundle to teach Unit 7 Level 3, this includes all resources, SOW, Case Study booklet and Assignment checklist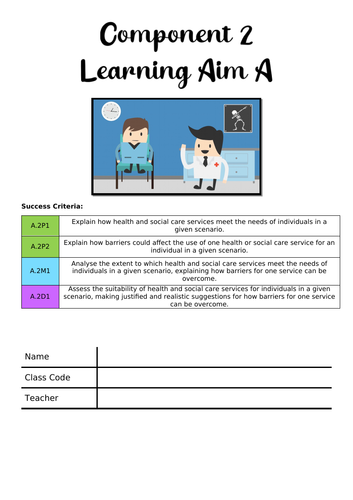 BTEC Tech Award Level 1/2 Component 2 Learning Aim A (LAA) This is a work booklet we are providing students with during lockdown. It helps to provide students with a structure whilst completing Learning Aim A of Component 2 in lockdown. There are some activities designed to get them to make the right choice of the case study. This takes into account the Covid adaptation that students only need to pick one case study.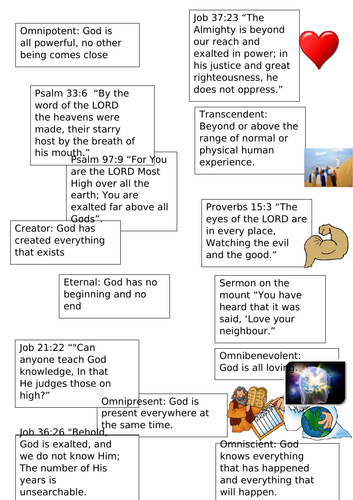 A KS3 lesson in which students consider the nature of God. Looking at the omni words. Students complete a reference for God to be given the job of steward of the world.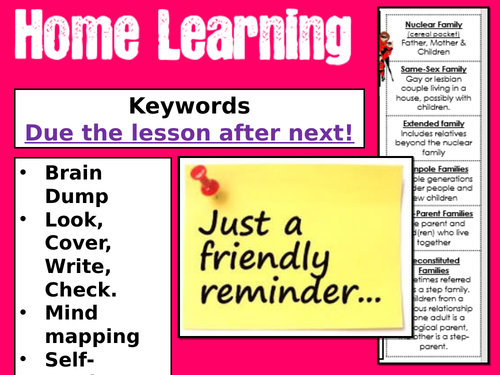 New Spec 9-1 The lesson concentrates on looking at Rapoport & Rapoport (1982) as Key Thinkers. There is a proforma and students evaluate the study. Also covered looking at why there is family diversity. Please leave a review.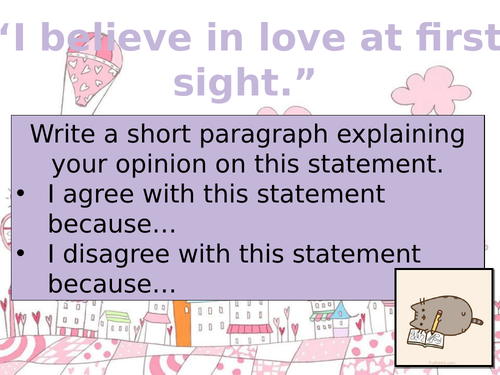 A KS3 (or low KS4) PSHE lesson looking at how the media (chick flick/Disney) portrays romance and relationships. Exam style question finished with peer assessment Leave a review, email misskwaddington@outlook.com and you can choose any single lesson to be emailed back to you for free!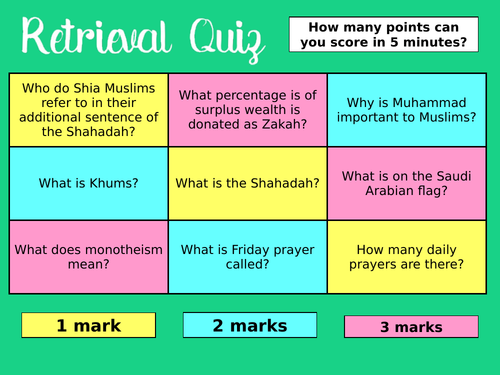 Islam Practices, aimed at AQA Spec (Year 10). The lesson can either be taught as a market place activity or students completing as you teach each section (preferred) there are plenty of video clips and students complete a 12 mark plan (or complete the question) at the end of the lesson. Will take 2 lessons to complete if all video clips are watched.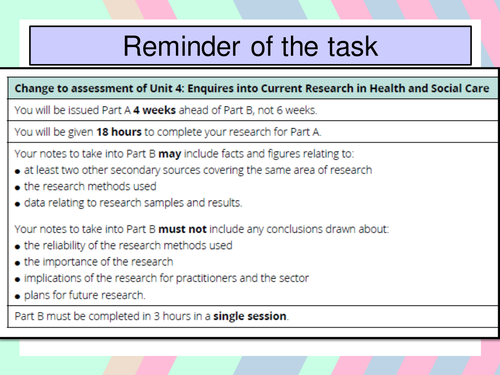 Learning Aim C: Looks at how to conduct research.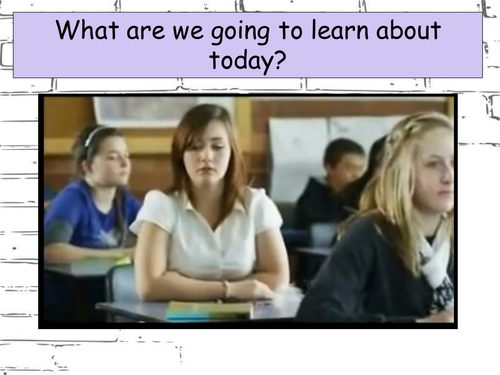 A lesson aimed at low KS4 (Y9) to teach about the dangers and consequences of sexting- including snapchat Leave a review, email misskwaddington@outlook.com and you can choose any single lesson to be emailed back to you for free!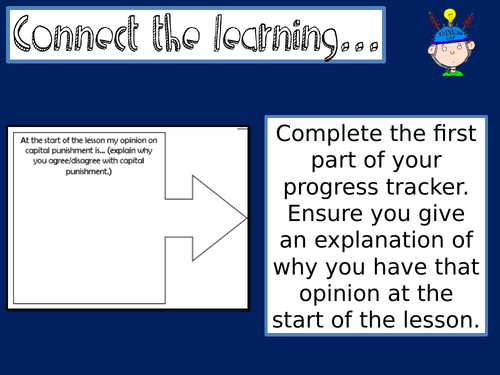 Theme E: Crime and Punishment: A lesson looking at the death penalty, concentrating on the case of Stanley "Tookie" Williams, who was responsible for the Crips gang. Students have to decide if he should be granted clemency because he is a reformed character.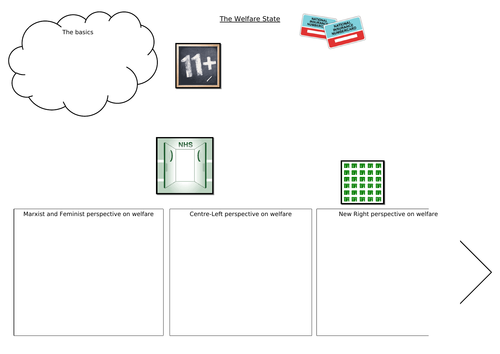 Planned for 9-1 AQA specification. This lesson can take 2 hours (double lesson) if you watch the documentary. Students complete an information sheet on what the Welfare State introduced after the war. They then look at New Right, Centre-Left, Marxist and Feminist perspectives on welfare. There are some extension questions for those who complete this. There is then a documentary about the benefits cap. The idea is to offer this as a possible solution, but for students to think about the implications of this. This documentary is not essential for the course, but it is a nice way for students to think about alternatives to the welfare state, or to consider if the welfare state is a worthwhile investment with taxation.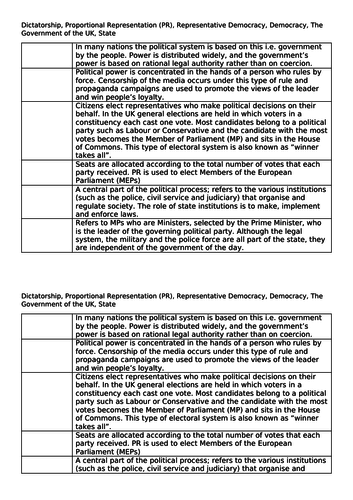 Planned for the new 9-1 AQA specification. This lesson is priced low as it is mainly a research task lesson. Students begin with the usual knowledge retention quiz, followed by a key terms match up to provide them with the basic keywords for this area. Students then complete a research task which has a challenge activity built into it. The aim is to give students 2 lessons and homework to complete this. The unit so far is very writing heavy so i like to build in some independent activities. Hence the low price of the resource.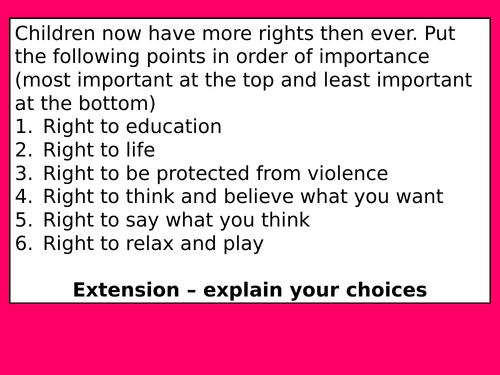 This is a double lesson if the whole of the documentary is watched. The lesson combines looking at the changing relationship between parents and their children, and the relationships with the wider family. 4 mark exam question to finish.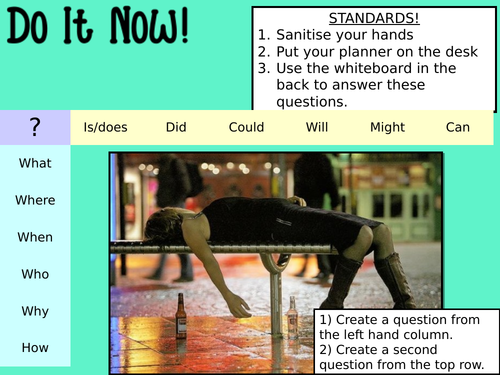 3 PSHE/Life Skills lessons. Audience is KS3 (Year 7 & Year 8). The first lesson looks at the law surrounding alcohol The second lesson looks at addiction. The third lesson looks at statistics, the impact on the NHS and using George Best as a case study. No printing required so ideal for online/distance learning, cover on non-specialist lessons.

New Spec 9-1 Lesson looking at monogamy, polygamy, Kibbutz, Commune and the one-child policy in China.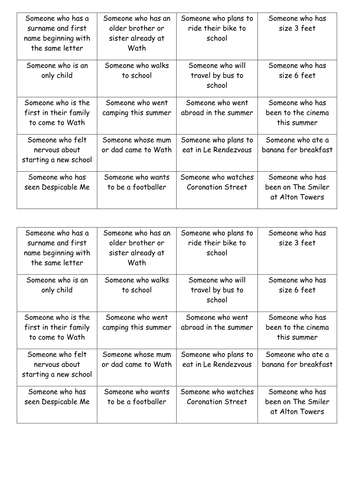 A useful lesson for Year 7 students, but also great as a year 6 transition lesson. Leave a review, email misskwaddington@outlook.com and you can choose any single lesson to be emailed back to you for free!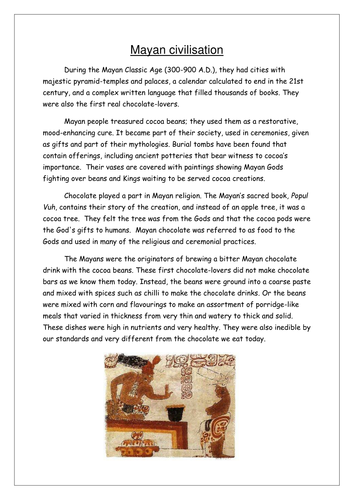 A great unit of work that looks at religion and chocolate. It firstly starts with how chocolate was used in rituals during Mayan and Aztec ceremonies, followed by the Cadbury brothers who started chocolate shops due to their Quaker beliefs. Finishing with Fairtrade. Lessons are bundled together and sold for a low price as elements of the lessons refer to "levels" language for their differentiation- would take a matter of minutes to tweak. A really fun unit in the run up to Christmas or Easter, or for primary school students who may be studying Chocolate/Fairtrade as a topic area. Leave a review, email misskwaddington@outlook.com and you can choose any single lesson to be emailed back to you for free!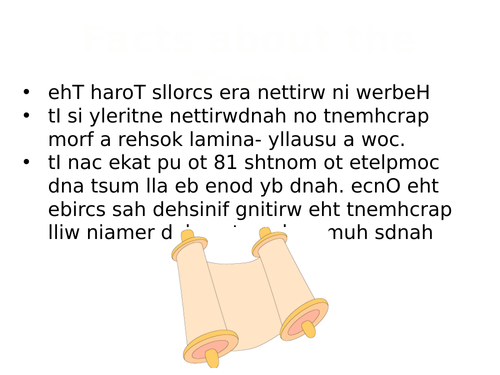 A new scheme of work aimed at KS3 Y7. This unit of work will be a Chronology of Monotheism. Starting with Genesis, moving through Judaism, Christianity and Islam. Each religion will cover Key religious figures, information on their holy book and a rite of passage/religious practice. The aim of this unit is to compliment our GCSE curriculum in which we study Christianity and Islam. The learning journey for the unit is included. L5- Looking at the Torah and it's importance. Free Resource as I have adapted a diamond 9 activity found on a free TES resource. Uses True Tube video clip.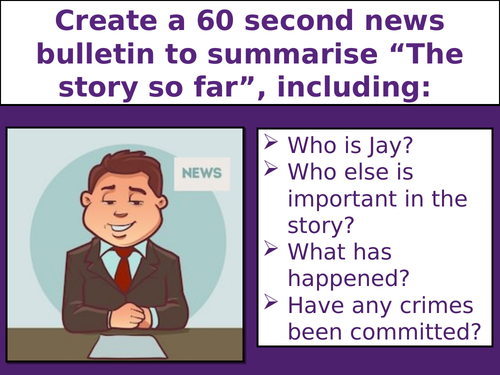 3 free lessons that look at young people joining gangs. Please take the time to review this resource if you download it- for free. L1 looks at why people may join a gang L2 Looks at the risks associated with gang behaviour L3 Looks at how to safely leave a gang. Each lesson has differentiated activities and a final task that will be marked as a final piece of work.

A new unit of work using the PSHE association mapping structure for the new 2020 Relationship, Sex and Health Education area. This unit is aimed at Year 7. But suitable for any KS3 group. Lesson 8 looks at consent using the NSPCC PANTS video and template. This is slightly updated from my previous resource. Please leave a review if you download- it is free!