180Uploads
52k+Views
7k+Downloads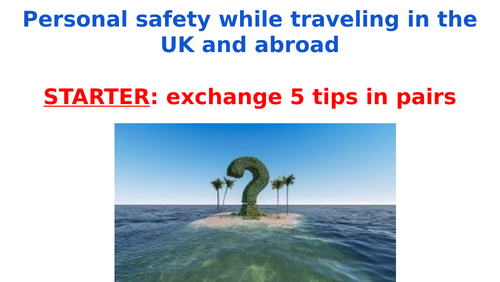 Lesson about travel safely around the UK and abroad, as part of the new PSHE statutory guidelines.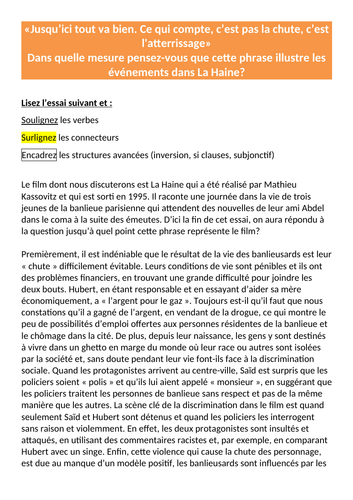 Essai et exercices de notation/critique sur le film La Haine de Matthieu Kassovitz « Jusqu'ici tout va bien. Ce qui compte, c'est pas la chute, c'est l'atterrissage » Dans quelle mesure pensez-vous que cette phrase illustre les événements dans La Haine?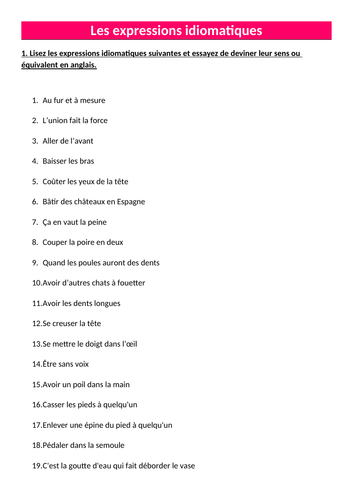 3 different activities to push Year12/13 (A-level) students to use idiom to raise their levels in their speaking or writing. Students have to work on a range of useful idioms, finding their meaning and using them in writing and speaking.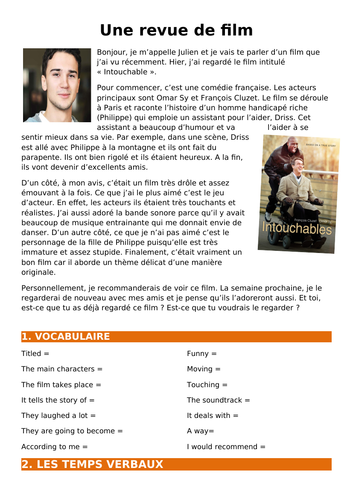 Scaffolded worksheet for KS3/4 (easily adaptable tenses wise) that allow students to gain skills to write a film review in French. Perfect in the end of year to still do some work after/before watching a film. Activity 1: read "Intouchables" film review Activity 2: key vocab search Activity 3: tense search Activity 4: translation Activity 5: write your own review of a film including key content and language (checklist for both) Activity 6: (peer) assessment and setting personal target Ideal for KS3/KS4 end of year classes and GCSE (leisure topic) Could even be used for KS5 when students start studying the film in class.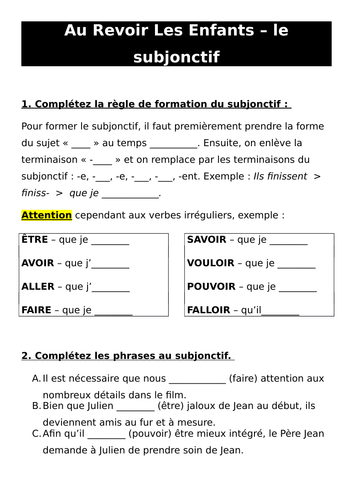 5 exercices de révisions du subjonctif sur le film Au Revoir Les Enfants. Exercices de conjugaison, de traduction FRANÇAIS > ANGLAIS et ANGLAIS > FRANÇAIS. Le document inclue les réponses. Utilisable en AS ou A2. (TES does not show all 5 exercises in the preview)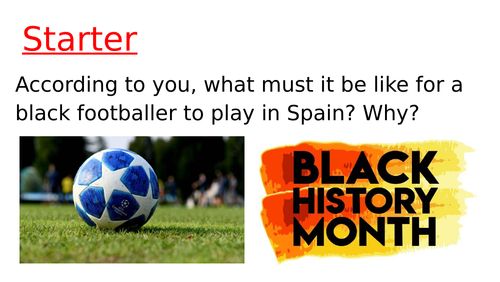 A tutor time or PSHE lesson on Racism in football. It focuses on Spain particularly and a bit in Italy to exemplify racism in football. Slides contains short article excerpts, prompts for discussions and reflections, videos and data.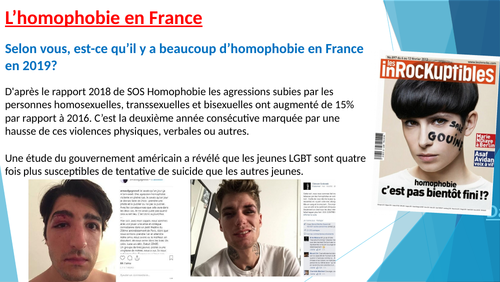 Presentation with information on homophobia in France, using mainly the example of Bilal Hassani (French Eurovision singer) The presentation contains some listening (videos), speaking and reading tasks. It prompts some good discussion around the theme of homophobia and what is being done about it by the government and organisations.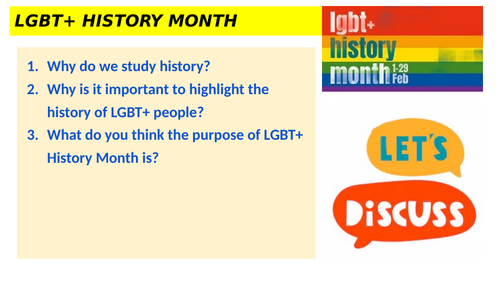 Content designed for PSHE lessons or whole-school assembly. It focuses on why we celebrate LGBT History Month, terminology, the History of LGBT in the UK, Biden's first act for the LGBT community and Spain's first LGBT retirement home (first in the world)

Activities for tutor time or full PSHE lessons. It covers a variety of themes to spark debates and reflections across all key stages. It focuses namely on: LGBT assembly (history of the pink triangle, rainbow flag and current LGBT issues in the world) LGBT terminology Possible challenges to LGBT History Month Suicide rates and attacks (example of Spain) Section 28 and the importance of legislation on people's life Life stories: Oscar Wilde, Alan Turing and Justin Fashanu - how legislation impacts minorities Save 28% by buying in a bundle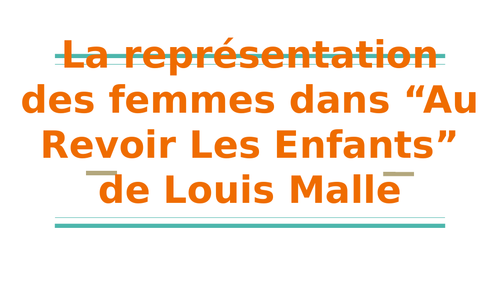 Powerpoint presentation to make people reflect on the "Le rôle et l'importance des femmes dans Au Revoir Les Enfants de Louis Malle" Loads of ideas for students to take and write an essay on the topic.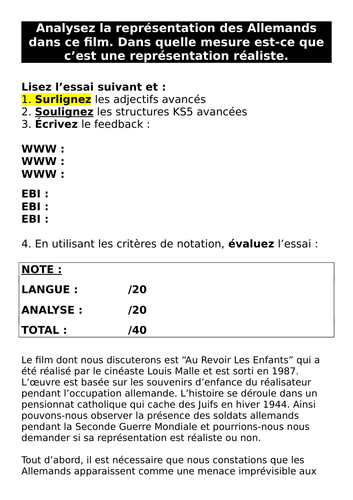 Analysez la représentation des Allemands dans ce film. Dans quelle mesure est-ce que c'est une représentation réaliste. Worksheet to evaluate an essay on the film and have a model.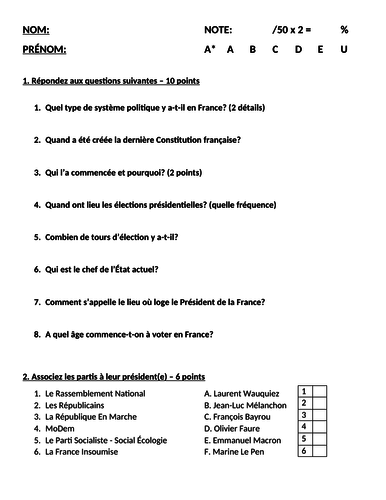 Assessment with translations, open writing and questions on the political life in France. Great for an end of unit test.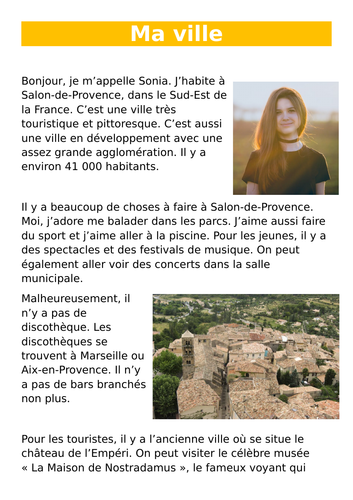 Text to give students an example of production on the topic of "my town" with 4 exercises: reading comprehension, vocabulary, translation and written/oral production. Excellent for KS3 or GCSE.

Lessons that can be done in tutor time, assembly or full lesson on the life stories of Oscar Wilde, Alan Turing and Justin Fashanu. It prompts students to reflect and debate, especially on how legislation can impact one's life.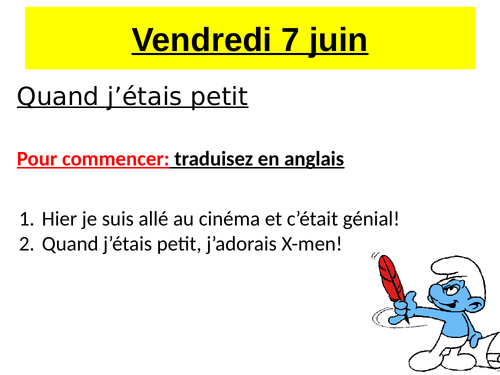 Lesson on module 3 on jobs and careers introducing the imperfect tense from a reading comprehension. It also includes mini-white board challenges and a GCSE style writing task.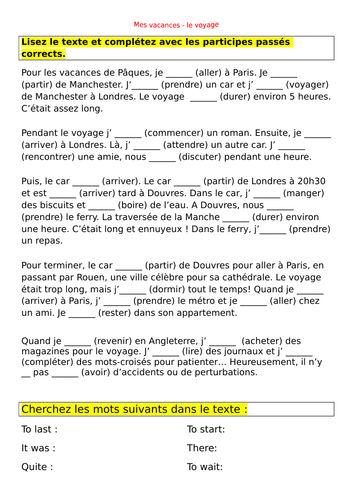 Text with gap fills (passé compose verbs), with vocab search and questions for either speaking or writing (or both) Great to use as a frame for students.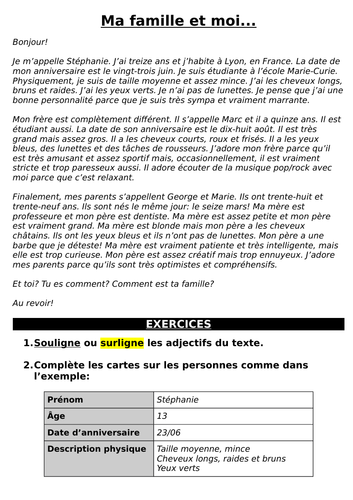 Great worksheet that lasts a lesson. Many activities to develop reading and writing skills: vocab, information, true or false, and writing using the text as a frame. Great to encourage student to use a range of linguistic elements to reach a higher level (connectives, adverbs, adjectives, specific vocabulary, verbs, etc.)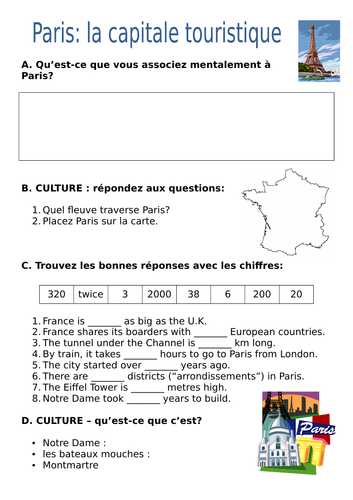 Worksheet on Paris to find information about the city and recognize its main landmarks.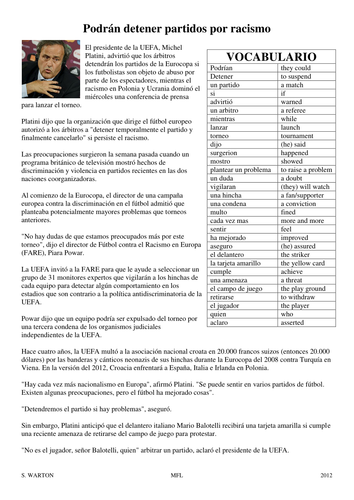 Text on the issue of racism in the Euro 2012. Activities enclosed. Designed to reach level 3 up to level 7.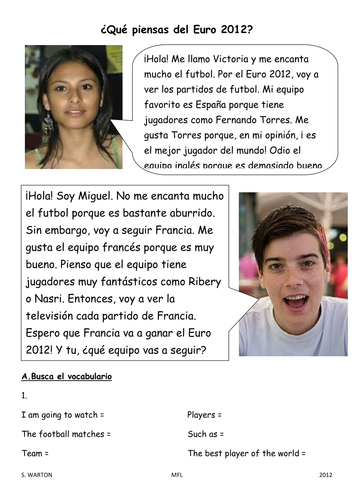 Worksheet with two texts and activities design to build on opinion reaching level 4 to 5. KS3, year 7 or 8.