284Uploads
72k+Views
12k+Downloads Three weeks great planning. Don't expect lessons on Charlie. It's report writing in English using Charlie with powerpoints etc Great powerpoints Zip file has more. I've put some example stuff on to give you a flavour. Introduce the new unit and read the writing outcome with the children. Complete a skills audit verbally. TTYP – what skills do you already have that will help you to achieve the outcome? What skills do you think you will need to revise? Are there any completely new skills you will need? Introduce the focus text. We know a lot about Roald Dahl from our biography unit. Has anyone ever read 'Charlie…'? Seen the films? Explain that we need to know the story line and the characters, so we are going to spend today's lesson using the 2005 film as a visual text. The rest of the week will be spent comparing the visual text to the written text and completing various activities and pieces of writing. Become familiar with the story by using a visual text. Use both visual and written texts to analyse character and setting descriptions. Finish any of the DVD which we didn't finish yesterday. Use the written text to read the character descriptions of Charlie, his parents, grandparents and the four other winners of golden tickets. Activity One Come back together, discuss and put information on working wall. Repeat with setting descriptions. Look at a still of Charlie's house from the film and read the setting description for it. Look at the still from the 'meadow' in the chocolate factory and read the description on pages 87-90. Activity Two Revise features of journalistic writing. Compose a newspaper article using the correct form and language. Working in pairs, children to sketch a story mountain onto a whiteboard. Children to then summarise 'Charlie…' using one or two sentences for each section of the mountain. Come back together and discuss. Read chapter five of the text. What main event is happening? The announcement of the golden ticket competition. Watch 14:28 – 15:44 – how does the film embellish the details given in the book? Explain today's task, you are a senior news reporter for the 'International Herald' a newspaper which is published in many different countries, many different languages all over the world. Your editor has asked you to write a newspaper article about this event. Your report will be published the day after Willy Wonka's signs went up. You will be reporting on the competition, the prizes and the mania sweeping the world. TTYP – what are main features of a journalistic piece of writing? Come back together and list for the working wall: Headline, paragraphs, subheadings, quotations, orientation, 5 ws, past tense, direct, formal, balanced etc. Brainstorm some headlines for our article. List the 5 Ws on the working wall. Give each child a checklist and an inverted pyramid. This is a zip file containing Literacy planning for a year 5 class (Autumn term) It consists of 14 short term plans I designed. There is one Literacy lesson per day. You will get 14 Microsoft Word documents. They are based on the Greek myths. I've also included for free some extra teaching materials that you can use. I've included too 3 medium term plans , one for each term). These cover plans and ideas not just for Literacy, but other subjects as well. I've also included an extra week from the next term. Feel free to use it to plug any gaps. This will help you do your own planning. Feel free to cut and paste into your own school's plans. Ideal for someone who had to do a term's supply like I had to do. Please bear in mind: every school is different. My plans assume you have the aide of a TA, but this is not essential. There is no differentiation in the planning. Everyone does the same thing to the best of their ability. you may want to add your own detail. These are short term plans remember. I have used walts and wilts. Your school may do something different. A very few number of weeks have a small gaps for things like tests and inset days. Use the extra week one planning for the next term (included for free) if you wish. I'm now retired from teaching after decades in the classroom. I'd like to help the younger generation. One aspect I don't miss in Sundays. Trying to fill in planning grids that were rarely used or looked at. What a nightmare! So I've put together my teaching plans etc from the various schools I was in. The zip contains loads. I've put a sample in the ordinary download to give you a flavour It's mainly to do with Kensuke's Kingdom. But there's othet stuff too included for free. There's stuff on Dolphin Boy, Butterfly boy etc. Feel free to adapt for your planning grid. Sample planning : Recount one event from holiday. Note features and language patterns to list. Chronological, time connectives, 1st person, past tense, personal views. Write a recount for the Easter holiday. Individual revision task. Focus on organization and links using temporal connective phrases. Personal views. Introduce ch 1 for Kensuke's Kingdom. Record initial response with prediction. Select examples to show Michael's feelings. List reasons for and against yourself and family setting off on a round the world sail, Justify relating to evidence selected from the text. Red: format provided Gr/Or: list reasons from two places Bl/Y: form contrasting sentences… begin with, "even though…" Read ch 2. In pairs. How does Mom feel about the trip and Dad's ideas? What is the alternative? 1. Why has Michael decided now to tell his story? 2. Who are the members of Michael's family? 3. What do the family do together on the weekends? Can you describe how it makes them feel? 4. Why do the family stop sailing? 5. What is the atmosphere like in the house? 6. What happened to Michael's best friend? 7. What happens to Michael's father and why? 8. What do you think happens next? 9. Describe the father when they meet up again. What sort of mood is he in? Read chapter three. List examples of each character's feelings. How do Mom and Dad's feelings compare. When Michael and his family first set sail, how many miles a day do they want to do? How many miles a day do they actually do? What game do Michael's parents play? What do they eat? What creatures do they see off the coast of Africa? In November they went to Brazil. Where did they stop? What did Michael do in Brazil? What did they do on Christmas Day? Describe, in your own words, the incident with Stella Artois. Record the incident with Stella as a personal diary entry. Refer to events in the chapter. HA: personal style to include worries for the future. MA: Organise into paragraphs with links LA: use ed-ing-ly openers. You get 8.7 mb of stuff so that's good value imo. In it are lesson plans, powerpoints, questions etc. Enjoy your Sundays! 500 questions on counting up Euro coins. 5 worksheets with 100 questions each. There are little pictures of the coins and the pupils have to add them up and write the answers on the sheet. Loads of great planning : Genre: Traditional stories, fables, myths, legends. Focus Texts: Robin Hood (Legend), Hercules (Myth) and Pandora's Box (Myth). Objectives Primary Framework 7. Understanding and interpreting texts  Compare different types of narrative and information texts and identify how they are structured  Explore how writers use language for comic & dramatic effects 8. Engaging with and responding to texts  Compare the usefulness of techniques such as visualisation, prediction and empathy in exploring the meaning of texts 11. Sentence structure and punctuation  Punctuate sentences accurately, including using speech marks and apostrophe Learning/Writing outcome for unit: Children can write a new version of a legend, identifying their audience and adapting their writing to suit this audience. Children can reflect on their own performances. Children can reflect critically on their own writing and edit and improve it. Introduce the new unit and look at the writing outcome displayed on the working wall – explain that we have three weeks to achieve this. Allow children two minutes to TTYP and talk about the new unit – do they have any ideas about myth, legends or fables? Introduce the LO for today. Work through the PowerPoint on the features of a myth. Activity One Come back together and create a 'post it' note checklist for the working wall, to include: A myth is about gods and goddesses It is set in ancient times It features danger/revenge It includes use of magical powers It uses powerful imagery Characters are heroes Explains a strange/important happening It features strange, frightening creatures Read the following version of 'Pandora's Box' and compare & contrast: http://myths.e2bn.org/mythsandlegends/story562-pandoras-box.html Activity Two Recap on what we learned yesterday. What did you think of the texts we looked at? Remind the children of 'Pandora's Box'. Who is it aimed at? Why? What is the story about? Children to summarise the main points in pairs. Discuss the features of a myth. Activity One Come back together and discuss the activity. Explain that we are now going to identify the features of a fable: http://www.aesops-fables.org.uk/aesop-fable-the-hare-and-the-tortoise.htm Introduce and discuss 'Aesop's fables' A fable is a complete story Clever/amusing Quite short Uses animals as main characters Treats animals as people Includes a moral at the end Create a checklist for the working wall. A mega KS2 worksheet bundle. Includes: Teaching Resources 100 worksheets Time Passages KS2 Telling the Time Teaching Resources worksheets Money Shopping cd KS2 Mathematics Coins Telling The Time Worksheets 96 Worksheets with Answers Maths Gathered together my lessons for year 5 Maths and English for a particular year. There's about a year's worth in there. Plenty of great ideas. the zip has the lot. the general download a few to have a look at. Sample planning : Start by showing the word 'Instructions' – TTYP what does this mean? Come back together and establish that instructions are a set of commands given to help someone do or create something. Show the children a recipe and the instructions as to how to play Sevens using cards. Look at the instructions. What do children notice about how these are laid out? They are given in an order. They are bullet-pointed. Each sentence is fairly short. There are many 'bossy' verbs: 'place', 'play', 'turn' etc. Explain that we call these 'imperative' verbs – an imperative is a command. Discuss why it is helpful to have 'bossy' verbs and short clear sentences. There is a title which tells you what is to be achieved. Numbers or time connectives used e.g. 1, 2, 3 or later, next - are used to show chronological order. Create a features list on the working wall by sticking post it notes onto a piece of sugar paper –these can be used throughout the unit as a game to start the lesson. Divide the class into three teams. Deal out seven cards to each team and the teacher! Play a little of the game of sevens, following the instructions. Demonstrate how we can follow the instructions to play. Return to features of instructions displayed on working wall. What can you remember about these? Children turn to a partner and tell them 3 different features. Report back & discuss. Show children the instructions checklist (working wall). Have we mentioned all of these features? Ask children to think of a new idea for a card game. Use a talking partner & brainstorm a game idea on whiteboards. Gather everyone's ideas/discuss the concepts. Pick one idea. Decide how many players we will need & how to play it. Allow children time with talking partners to practice playing the game. Ask some children to demonstrate. How will we write the instructions? What comes first? (Title, subheading.) What is our first instruction? Repeat for a few more sentences. For all years 1 to 4 complete planning all terms. Easily adaptable up or down, so will save you hours. Catholic in flavour but other religions included. Contains powerpoints, planning, worksheets, info etc. Why not look at the bundles. Incredible value and it'll save your precious Sundays. Ideal if you have been chosen to deliver R.E. N.B. You will need to spend some time organising as I am retired. Also not a great deal of year 2 stuff. If you want superorganised stuff, please look at my RE powerpoint stuff, sample planning : Learning and growing as the People of God: Short-term Planning Unit I – Easter Most children will know that the four Gospels contain accounts of the Resurrection of Christ. They will be able to understand the transforming effect this had upon the disciples. The children will know that the Ascension reminds Christians of the promise of Christ to remain always with them. Less able children will be able to recall parts of the Resurrection story from some of the Gospels. More able children will have a greater understanding of the importance of the Resurrection for Christians today and of their belief in the presence of Christ in the Church and in their lives. Start date: Finish Date Additional details including groupings, differentiation Vocabulary and Key Questions Resources Prayer Revise with children previous learning about the Church's celebration of Easter. Recall that it is a season of fifty days and revise some of the colours and symbols of the season that are used in the Church's liturgy. Activity: In groups - give children the colours and the symbols to match. White Easter light innocence purity joy triumph glory Red Feasts of the Lord's Passion, Blood and Cross the Passion blood fire God's Love martyrdom Palm Sunday Purple Good Friday penance humility melancholy Gold Easter joy Children to read one of the four Gospel accounts of the Resurrection: Matthew 28: 1-15, Mark 16: 1-17, Luke 24: 1-43, John 20: 1-21 Group Activity: Must - Highlight the words and actions of the disciples and the women and the words and actions of Jesus. Should/Could -Create a resurrection appearance table. Include in the headings: What the disciples were doing, what they saw, and what Jesus said and did. (Use the above Gospel accounts to fill in the table). Plenary: Children to imagine that they are about to meet somebody who had never heard of Jesus before. What would they tell this person about the resurrection? What would be the most important information that they would need to pass on? What were the words and actions of ____ at the resurrection of Christ? Markers Remind the children that prayer time is an important opportunity for us to recognise the presence of Jesus in our lives. Provide moments for silent prayer. Use music and appropriate Easter focus, Use the Resurrection and Ascension stories during Collective Worship. Other links/Homework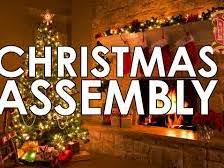 3 rounds. Answers at end. Handy filler at very busy time of year. Please look at my other Christmas resources. Merry Christmas! Ideas for that tricky day. Word doucument with loads of ideas. Lovely powerpoint to guide you into year 6. Plus some other bits and bobs such as French lessons etc Some great planning on this excellent book. Worked a treat in year 4 but could be adapted up or down. Sample planning : Reading and Analysis Mon Revise comma splicing work. Choose three example sentences and punctuation to add. WALT: To be able to explore themes and issues in a text, To be able to write in role to a character in the text. Read extract showing Jeff changing. Note reactions at each point. (Reveal) How is Jeff feeling? How do we know? How does Bradley feel now? Write an e-mail to Jeff using Extranet site. Advise him what to do based on events in chapter. Informal. Consider purpose. Share received e-mails. How should Jeff respond. AF6 Wr Viewpoint of character RED CT to support sentences and encourage completion. Tues Consider e-mails and identify errors to correct. Check grammar and punctuation. Who is the audience? APP AF3 reading WALT make deductions from a text. Read ch 23-25. WALT: interpret evidence to make deductions. All draw outline of Bradley showing his bad outside and his good inside. Write diary entry on behalf of Bradley showing feelings about Carla. R AF3 make deductions. Children are to show and explain there own choices and justify decisions. GREEN Support sentence skills and grammar. Wed Recap word groups with examples of each in class. E.g. adverb and adjective. Improve using a thesaurus. Read next chapter to include list Bradley makes. What does it show us about him? Be imaginative. AF3 R How is it helping him to think? Why does he repeat some things? Create your own list in the style of Bradley. Check spellings and compare with a friend. What does it show about you? WALT: Show empathy for a character. Read and interpret lists as if you were Carla. What would she say? ORANGE Support use of dictionary and thesaurus for ideas. Thurs Grammar skills. Choose correct words to complete gap. Adjectives. Shared read next chapter with Bradley changing. How does he feel? Freeze frame alongside story telling. How does each character feel? Use outline of Bradley. Show goodness inside and badness outside. Use quotes and examples from the text. WALT: select evidence to support a view VERY WELL DONE! Share thought with a partner and with the class. Yellow Share quotes. What do they show about his character? Fri List prepositions. Sort into order then create a paragraph. Teacher to model. Big Writing: SATs test example. Through the door. Apply skills of descriptions using prepositions. Planning time using boxing for paragraphs. AF1 AF7 Wr WALT: write a description of a scary place. 3 Stars and a wish. Response partners. Blue: Extend ambitious vocabulary. Tell me what you think/felt about… What came into your mind when you read… Have you come across anything like this before….? Tell me more… Do you agree…? Save your Sundays!] Short term RE Catholic based lesson plans. Cut and paste and adapt for your school and enjoy a rest on Sunday. Short plans on: Pentecost Advent Christmas Creation Easter Family and celebrations Holy Week Lent Multicultural Pentecost Prayer Sharing in Jesus' Life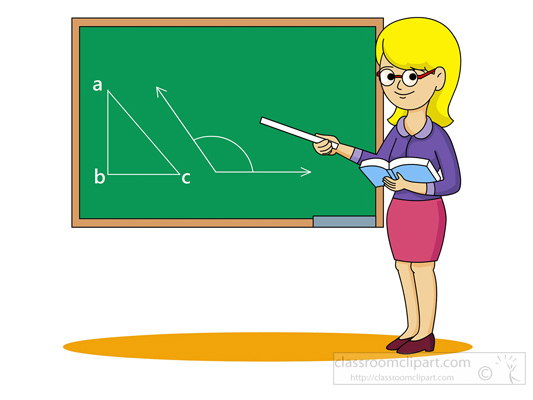 Massive amount of planning. Over a dozen powerpoints. More than six documents. More than a dozen word documents. Example planning : Pose the question – when we go into the supermarket, how can you find the things you want to buy? Lead into a discussion about how similar things are put together. If you want apples, you go to the fruit and veg section; if you want ice cream you go to the freezer. It saves time and makes the shopping easier. Scientists do a similar thing with living organisms. There are so many varied plants and animals, scientists need to keep dividing them into smaller groups to identify them. How would they do this? What would they look for? Explain that they look for similarities and differences to put the plants and animals into groups. Explain that we talk about the 'plant kingdom' and the 'animal kingdom'. Animal Kingdom – how many different species of animals do the children think are on Earth? Take estimates. 800 000 They can be broadly broken into Vertebrates and Invertebrates. Vertebrates have a backbone. Invertebrates do not. What group do humans fit into? Activity One Use PowerPoint to talk through each group and their characteristics. A great collection for teaching this interesting topic. You get powerpoints and planning. Sample : Punctuate sentences accurately, including using speech marks and apostrophes. Use commas to mark clauses. Group and classify words according to their type and meaning. Read a variety of texts, commenting on the author's choice of vocabulary. Construct sentences which are punctuated correctly; including the use of commas, speech marks and apostrophes. Use a range of connectives to join sentences. Experiment with complex sentences. Whole Class Shared Learning Discuss pronouns (homework) Define each type of word: Noun, adjective, verb and adverb. Build up a sentence as we go. Show the children a picture on the whiteboard of a horse galloping and of a lightning bolt. Children to write down 3 (LA) or 5(MA and HA) important nouns from the picture. Share. On the left of the noun, children to write an adjective to modify or describe the noun. Share. After the noun, children to write a verb and then an adverb to qualify the verb. e.g. The black horse galloped elegantly along the beach. Praise the children on yesterday's literacy work – they showed knowledge of the function of nouns, adjectives, verbs and adverbs (HA showed knowledge of the difference between common, proper and pro nouns). Children to name a range of punctuation – I record on the board (I do not add to it at this point). Ask volunteers to illustrate uses of the punctuation named. Look on the punctuation pyramid – have we named any L5 punctuation? This is what we should be aiming at all the time. Children to have a variety of sentences to up level punctuation on their whiteboards. Come back to 'The Mysteries of Harris Burdick'. Read through all of the captions and talk about 'reading' the illustration. Allow children time to talk about the 'mystery' – what do they think happened to Harris Burdick? Choose a picture from 'The Mysteries…' and list all of the questions which it provokes. What do children think of the pictures? Do the captions answer any of the questions? Talk about the settings in the pictures – often they are recognisable, familiar settings where things are not as they seem. Explain that we would call this 'Stories in a familiar setting'. Model the task. Use PPT to study speech punctuation. Use the pictures from 'The Mysteries…' to write some possible dialogue. Model possible conversations, including synonyms for said and adverbs plus adverbial clauses. With correct punctuation. Look at some of the pictures from 'The Mysteries …' Think / discuss some of the characters in the pictures. Use adjectives to describe them – give them names. From the pictures come up with verbs to describe what they are doing then add adverbs and adverbial clauses.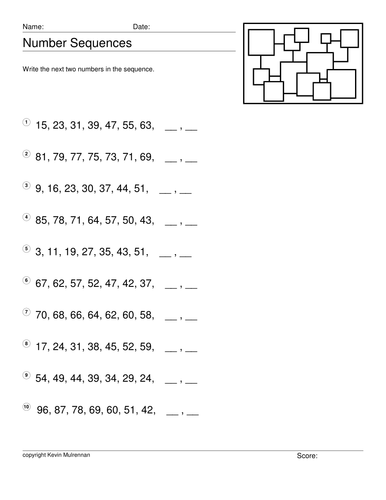 100 worksheets. 100 answer sheets. At least 10 questions per sheet. Pupils have to enter the next two numbers in the sequence. They get harder so that later sheets include decimals and 20 questions per sheet. back to school activity pack. Ideal for year 4 and 5. Can be adapted for different years of course. I mainly taught in these years groups, and this planning helped so much in that tricky first week, There;s a bit of everything. Planning of course, rules, display, activities Just packed with vital little time savers. Some really goo VCOP stuff too. Plenty of resources. Give it a go!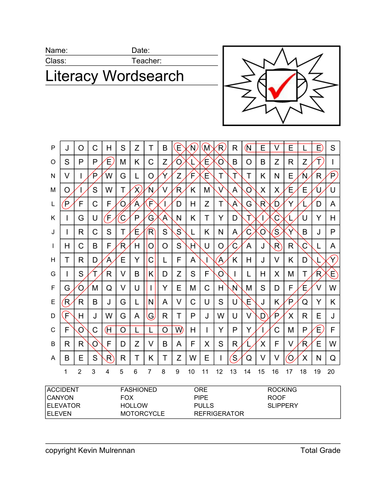 I have designed 100 worksheets on Literacy word searches for primary school children. A wide variety of words used. Plenty of different directions to keep the kids guessing. I have used common English words. Ideal for 11+ preparation. Ideal for Literacy. Ideal for people learning English. Answer sheets are provided for all worksheets. A freebie. If you like these I have 100 for sale in my shop. I have designed 5 worksheets on Money and Shopping for primary school children. I have used a variety of items, a variety of difficulty and a variety of numbers of questions per sheet. Pupils write on the sheets the total cost. e.g. a milkshake costs £2.90 a hot dog £1.65 How much would 2 milkshakes and 3 hotdogs cost? There is plenty there to reinforce the work done in the classroom. Good for extra homework or additional work for the bright ones. Answer sheets are provided for all worksheets.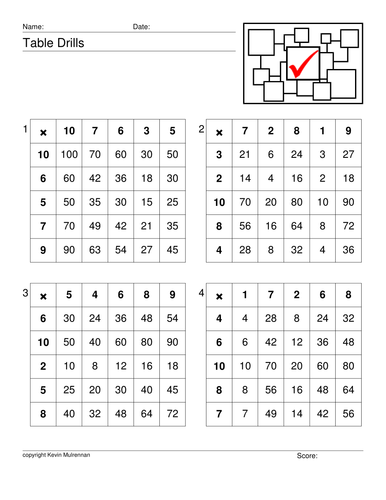 If you like this resource more available in my shop. Fill in the gaps to get the correct multiplication answer.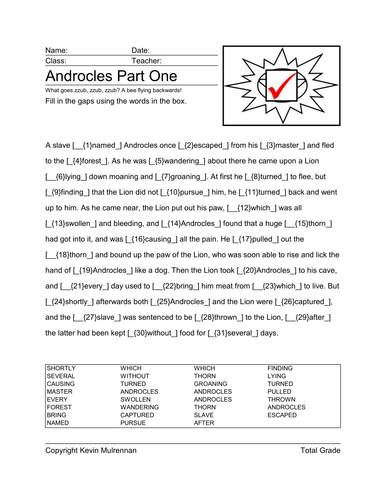 A cloze test on an Aesop fable. If you like this one I have a collection in my shop.