Primary German resources: science and technology
Keeping your class engaged with new and interesting classroom resources is vital in helping them reach their potential. With Tes Resources you'll never be short of teaching ideas. We have a range of tried and tested materials created by teachers for teachers, from early years through to A level.

Breathe new life into your lesson plans with our primary and secondary classroom resources. Whether you're looking for fun maths worksheets or brand new guided reading activities, we have thousands of free and premium resources for you to download. From early years to primary, you'll find phonics worksheets and numeracy games and all you need to revise for Sats. From secondary to post-16, we have everything from French lessons to algebra activities, as well as GCSE revision guides and more.
Read more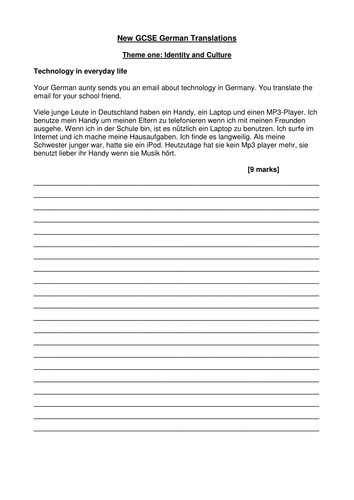 New GCSE German Translation Theme one: Identity and Culture Technology. The translation is in the exact format of the NEW AQA GCSE exam.
Some vocabulary for internet, social networks, mobile phones etc with some phrases in context so students can adapt.
Gap fill and reading task on the subject of technology. Good for a starter and text can be exploited further. Could easily be changed into a running dictation.
This resource has been translated from the English version with the author's (godwin86) position so that German teachers can foster moral debates in their classrooms. This is a great way to contribute towards SMSC education in your MFL classroom. The original English version can be found here: https://www.tes.com/teaching-resource/-p4c-the-moral-dilemma-generator-200-slide-ppt-with-randomiser-philosophy-for-kids-11381522 Uses: -P4C (Philosophy for kids) -Form time activities -German lessons (KS4 & 5) -Debating societies -Making best use of spare time at the end of lessons Discussions follow one of four formats, each asking students to move from one side of the room or the other to make their position clear: teachers should then use questioning to foster a debate between students, encouraging them to present reasons for their choice and defend their position. The formats are: -"Which is more moral?" (students chose between two options) -"Agree or disagree?" (where students respond to a presented statement about morality of a moral issue) -"Who do you save?" (where students need to save one of two people/options, and justify the morality of their decision) -"Moral or immoral?" (where students cast their judgement on a given action, event or person. This resource is great value at £4.99 and cannot be found elsewhere: -It clearly contributes to the Moral aspect of your school's SMSC provision -It allows for countless hours of discussion and debate to be structured in a focussed and engaging manner. -It would take days to reproduce yourself. -It can save vast amounts of staff time in preparing cover lessons -It is the perfect way to make the most of any time a teacher might have left at the end of a lesson. -It deals with cross curricular issues Please note: this resource deals with controversial issues, debates and questions that may be deemed unsuitable for younger children. It is designed for secondary school students, but can be easily adapted to younger years with appropriate amendments by their teacher.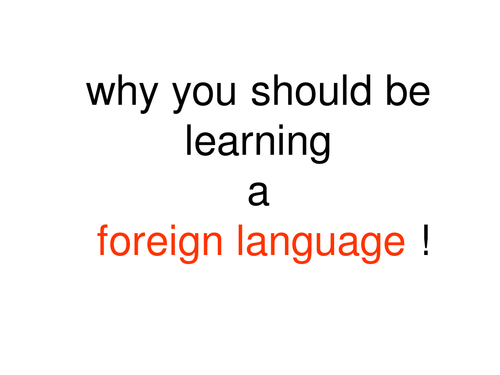 Recruiting students to take up German at a AS and A2 remains a hassle. You may use this to encourage them. It may be used at all levels at school. It works!
This is a collection of various Videos about Architecture and important discoveries in German language. There is also a Video about the 'Schwebebahn'. - I use them as often as possible. And my students love these little gems.