Preschool asia resources
Keeping your class engaged with fun and unique teaching resources is vital in helping them reach their potential. On Tes Resources we have a range of tried and tested materials created by teachers for teachers, from pre-K through to high school.

Breathe new life into your lesson plans with our elementary, middle school and high school classroom resources. Whether you're looking for fun math worksheets or brand new guided reading activities, we have thousands of free and premium resources for you to download. From kindergarten to elementary you'll find K-5 resources, including phonics worksheets and numeracy games. From middle school through to high school we have everything from Spanish lessons to algebra activities, as well as Common Core-aligned lessons and revision guides for tests.
Read more
Summary of Mughal Era- pictorial descriptions- Rare Photos Of Indian Mutiny-
"Your student will create 3 interactive foldable booklets where he can document what he is learning about the Middle Ages. Resource links provided. Booklets cover the following: • Life in the Middle Ages: Art & Literature, Churches, Cathedrals, Monasteries, King's Court, Entertainment & Music, Feudal System, Knights & Castles, Armor & Weapons, Tournaments, Jousts, Chivalry, and more • Famous Men and Women of the Middle Ages, including Alfred the Great, Charlemagne, Genghis Khan, Joan of Arc, Justinian II, Marco Polo, Saint Francis of Assisi, William the Conqueror, Eleanor of Aquitaine, Margaret of Anjou, Elizabeth of Dork, and more. • Important Events of the Middle Ages, including The Black Death, the Crusades, Hundred Years War, Magna Carta, Norman Conquest of 1066, Reconquista of Spain, Wars of the Roses, and more.
A resource pack to support the teaching of the Treaty of Verailles from 1919 to 1939. Activities included to suit the new GCSE requirements, with plenty of scope for differentiation by either task or outcome for more- or less able students.
I lived and I worked in Qatar for a year. I know that while you need to teach about Qatar History, the books you are given are not easy to use and certainly won't last you a whole year and so I took the books I was given and I extended the tasks to produce a more interesting and more supportive learning environment, ideal for both the teachers and their students to get a lot more out of this topic.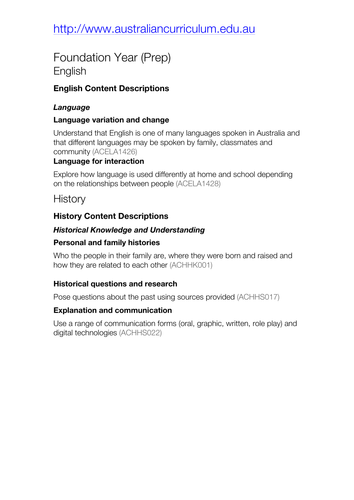 Australia is home to hundreds of Indigenous languages. Marrin Gamu has been created to introduce Australian students to the diversity and beauty of our Australia's languages. The resource encourages students to discover the language of the local Aboriginal community while exploring their own language identity.The Marrin Gamu songs, videos and maps can be used to facilitate discussions and activities for English, History or Aboriginal Languages F-6. The resource has been mapped to the Australian Curriculum codes in document, 'curriculum.pdf'.