Lismara's Shop
A Head of English, Examiner my resources span 26 years of teaching.
145Uploads
33k+Views
5k+Downloads
A Head of English, Examiner my resources span 26 years of teaching.

All you need to teach a unit on unseen poetry. I have put this presentation together which includes AQA spec A type questions for the new syllabus Love Through the Ages Unseen Poetry. However, the tasks would work for any A Level unseen poetry work. I have tried to cover a range of literary periods and include brief bios on poets and key words to prompt students with each poem.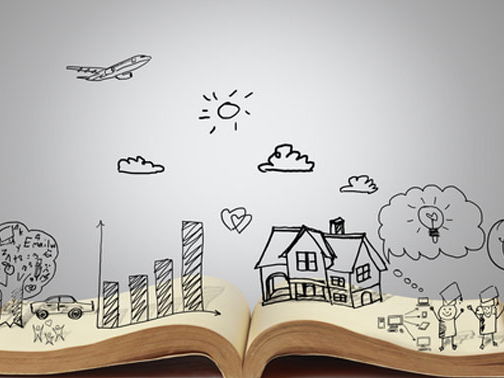 This is a mini unit to enable students to improve their sentence structure. It can be used as part of the preparation for writing a narrative at GCSE.

An extensive powerpoint with 34 slides with detailed analysis of the Thornfield chapters. This would be suitable for both the new GCSE syllabus or A Level.

A powerpoint presentation covering Fitzgerald's presentation of women in The Great Gatsby, looking at Flappers; Androgyny; the liberated woman; war, work and freedom; with a look also at Zelda's perspective.

This is a powerpoint designed to guide the students through the AOs and how to hit them. It is linked to the sample question paper, 'Compare how the authors of two texts you have studied present ideas about barriers to love.' It includes exemplar paragraphs, illustrating how the AOs are being tackled.

A useful powerpoint showing students how to create more tension in your their stories.

This is a short essay plan presentation I put together for the Edexcel spec comparing the gothic texts of Dracula and Dorian Gray looking at the theme of deviant sexuality.

This is a complete unit on the engaging text of 'Mortal Engines' for late primary or early secondary students. There are 260 slides here which is ideal for online learning with tasks and sample student answers to refer to. Students are encouraged to do both creative writing tasks, grammar and spelling tasks throughout and alongside the close reading of the book. Characterisation, setting, report writing, diary writing, letter writing, close analysis, writing a guide for the hunting ground, writing a scapheap challenge for making the Jenny Haniver…just some of the tasks. There is a lot of work here and should keep a class busy for at least six weeks, covering a great variety of English skills and targets.

Three powerpoints which are suitable for either GCSE or A Level. They introduce the novel and its contexts. Suitable for new GCSE courses or A Level

A presentation I used to help students to think about both the openings of their stories but mostly the endings.

A series of A Level lessons on Wilde's 'Dorian Gray' including the quotations and analysis from the text, covering such themes as Influence/gothic/Art and Aesthetics/doubles, dopplegangers and splitting/hereditry/flowers, colour and decadence/ context/women and gender. Some of these themes may be in the first two chapters or may be in subsequent chapters. Some lessons also include essay frameworks. This was written for the Edexcel new spec but is generic enough for any A level course.

This is the first of 4 presentations which cover all of Dracula for the Edexcel A level spec. It is too big to upload in one go, so this is the first 4 chapters (49 slides) including questions, exemplar answers, contexts, themes. It works as a complete unit as the themes build as the chapters continue. Everything you should need for the teaching of Dracula to A level. Please see my Dorian Gray unit, produced in the same way and then my essay plans comparing both texts.

This is the complete unit (169 slides) which I put together over the course of several months during the teaching of Dracula for Edexcel spec. It includes everything you will need such as context, themes and questions with some teacher exemplars. Please also see my Dorian Gray unit, produced in the same way and my comparative essay bundles on these two texts.

This presentation is a very useful revision of all the contexts of the GCE AQA spec A pre 1900 poetry anthology. Slides ask students to identify aspects of the following periods: Renaissance, Restoration, Romantics, Victorian, Decadent movement and then to consider how love is typically reflected in poetry from each of those eras. Suggested answers are given in subsequent slides. I encourage students to see the poems as part of a period or movement and prompts discuss what is typical of the poems from each age.

A powerpoint to support the AQA Love Through the Ages Paper 1, looking at how the female characters are presented. This is in preparation for an essay title which is also included.

This is a short plan I put together for the theme of heroes and villains for the Edexcel A level English Literature spec comparing the gothic texts, Dracula with Dorian Gray.

Three essay titles are included in this bundle covering women as victims, self-love, jealousy and love being transformed into hate. A powerpoint is also included covering Shakespeare's heroines looking at the contexts.

Please leave a review if it's helped you! A very detailed presentation on how conflict is presented in Act 1 of the play. Useful for all GCSE specs this structure could also be utilised for the rest of the play: conflict in battle, in relationships, in nature, in the supernatural, internal conflicts and in imagery. Some slides are fully annotated, others leave gaps for students to suggest ideas and to finish off. Teachers could choose to not reveal any of the annotations and allow students to respond on their own to quotations first.

A detailed presentation covering the motif of clothing and colour throughout the play. Looking at how Blanche's clothes change and the significance of this; the men's primary colours; the clash of two worlds as seen through clothing and colour; and Blanche's trunk. Suitable for all A level specs and available as both a powerpoint and as a pdf.

A collection of resources gleaned from various places to cover an overview of the play, its contexts and its themes. Suitable for any A level spec and available as a pdf and a powerpoint.