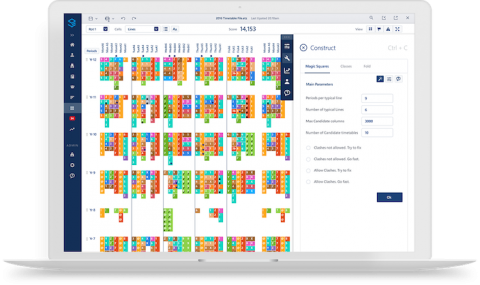 Solving the puzzle of timetabling
The timetable is a crucial part of school success, underpinning the experience of students, teachers and even parents. While often described as a difficult puzzle, timetabling doesn't have to be that way. Our timetabling software provides powerful solutions designed to tackle even the most complex timetable. 
Easily create and maintain data
Store teacher, rooming, class and student information

Auto-staff and auto-room your timetable

Automatically spread manage your timetable

Create duty rosters, study classes and staff meetings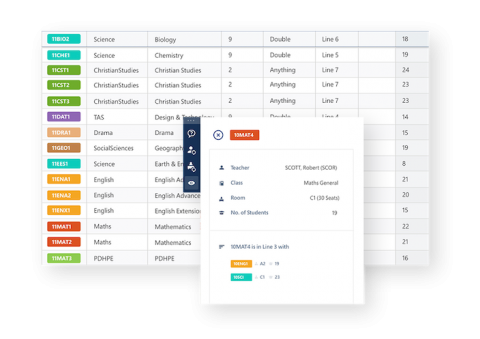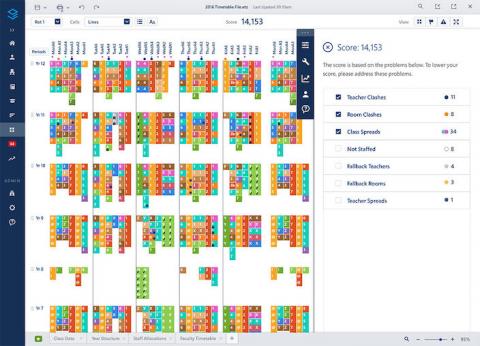 Optimise your timetable
Our timetabling software's advanced features help you to streamline your processes; automatically fixing teacher or room clashes and facilitating comprehensive class list management.
Integrate with your most-used tools
Our timetabling software allows you to synchronise and export seamlessly to third party systems and integrates with over 70 different providers globally, making managing the operations of your school seamless.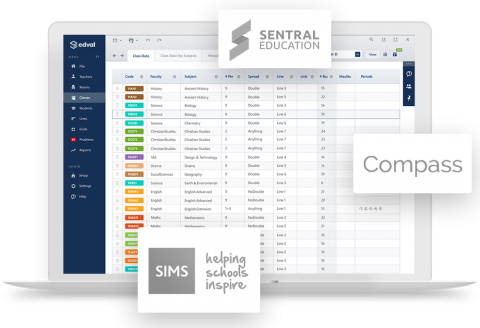 We have been using Edval products for over 10 years and have been overwhelmingly happy with the solutions and service they provide. Put simply, Edval provides us with great outcomes for students, staff and the wider school community.

Source: Edval feedback
The cost for timetabling has dramatically reduced. This allows us to put essential resources into the teaching and care of our children.

Source: Edval feedback
Latest tips and guidance on timetabling