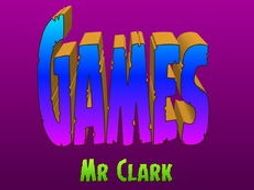 100 Physical Education Games
100 Awesome PE Games!!! Use any of these 100 Great activities to get everyone in the class involved while disguising skills, fitness, and quality PE!

Mr. Clark is always here to answer any questions or explain any activity further if necessary! I'll do whatever it takes to make sure you are satisfied and I am sure your students will be stoked when you break out any one of these activities.
Read more