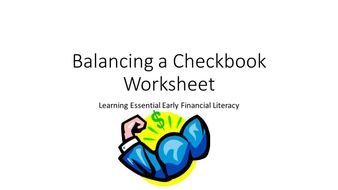 Balancing a Check Book Practice Page 1
A simple check register with dollar amounts and blank spaces to help faciliate the development of keeping a balanced checkbook. This chart can help teach essential early financial literacy with terms such as withdraw, deposit, and balance. In addition to financial literacy, students also learn adding and subtracting different amounts of money.

Teaching Tips:

This can serve as an introduction to early financial literacy or as a continuing lesson in keeping track of a balanced checkbook.
Read more