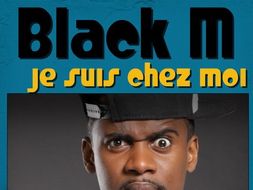 Culture Lesson- Black M- Je Suis Chez Moi
This is a cultural lesson based on the song Je Suis Chez Moi by Black M. The lesson focuses on current issues facing both France and the United States, National Identity, and what it means to be "French" today. Lesson is in both French and English, and can easily be adapted for all levels of French. Lesson includes vocabulary, reading, writing, and discussion.

Workbook includes access to a password protected page where you can access the video along with supplemental teacher materials.
Read more