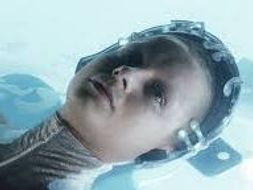 Futur Simple avec le Crime
I use the conceit of the precogs of the minority report to have students practice the futur simple. I also show a clip (in English) of the movie (https://www.youtube.com/watch?v=2bvFr2ANNkM) to give them context for the exercise and provoke the discussion question of whether arresting someone for a 'precrime' is ethical.

This activity can work well will any unit, but fits with the En Direct 2 unit on La Loi.
Read more