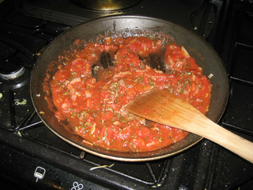 How to make a pizza
Used with 1st Grade students
About this resource
Info
Created: Jun 30, 2011
Updated: Aug 19, 2015
This resource is designed for US teachers. View UK version .
Categories & Grades
Other resources by this author
Very simple power point and activities to order the process of making toast.
lisab24
I give the children character cards in envelopes. Then they have to describe the character to their talking partner without saying their name. Then...
lisab24
bubbles is nice and easy to do some practical work with to
lisab24
Popular paid resources
10 fully resourced lessons to prepare students for the AQA English Language Paper 2, Section A exam: 'Writer's Viewpoints and Perspectives'. This r...
RojoResources
Children loved making pizzas at our Italian pizza class. Resources have been exported from an Activ-primary flip-chart. (Which also includes Italia...
jreadshaw
These 'Library Challenge' cards were made for my class library, but they could be used in a school library as well. The idea was just to get the ch...
sh2810
New resources
Pupils choose one of 9 questions in a fun and easy to tailor to a topic, interactive PowerPoint presentation. Quick, easy, fun and effective way to...
lordturner
Sorting task designed for students with autism / SEN This is designed to be used in different ways depending on ability level: * cut and laminate c...
jlp76
This resource is to help students succeed in the text comparison component of the Edexcel IGCSE English B exam, but could work for English A or oth...
gudrunbjorg
Updated resources
A lesson based on Adichie's 'Dangers of a Single Story.' Designed for a middle ability year 10 class in preparation for the Edexcel IGCSE non ficti...
ANHumphrys
This is a lesson I used to analyse the extract Between a Rock and a Hard Place with a high ability year 11 group. They are studying for the Edexcel...
ANHumphrys
Non-fiction text about skyscrapers from the Guinness World Records of 2017. Ideal for an English or DT lesson, whole class reading/guided reading, ...
benserghin