Length word problems
4 Differentiated Length word problems worksheets. These are aimed at Yr1 but the numbers in the problems can be changes for the ability of the children. The last worksheet is for modeling with the whole class during the introduction part of the numeracy lesson. I usually enlarge this sheet to A3.
Last updated Dec 7, 2014, created Mar 4, 2012
Error occurred while adding this resource to your favourites list. Please try again later.
Ages
Categories
Thank you for sharing

Thanks, will adapt for my year group.

A great starting point that I was able to adapt to suit my learners. Many thanks

thanks,but very easy for yr2

Thank you. Great for my .EAL/LA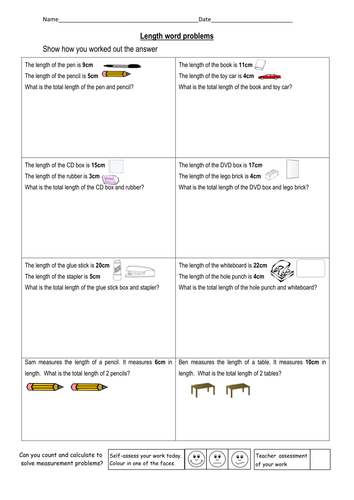 Downloads

14709

Views

32565

Created

Mar 4, 2012

Updated

Dec 7, 2014