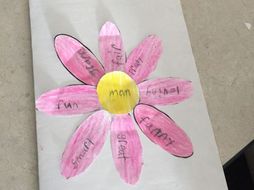 Mother's Day Adjective Card
Mother's Day Adjective Card, students will create a card using adjectives that describe their mother. Included are 3 sets of directions. One for mothers, one for a special person and one for younger grades. Five different ways that the card can be made, either full sheet, half sheet, completed flower and two younger grade worksheets.

It's always nice when we can combine a holiday with learning and in the process bring a smile to someone's face!
Read more