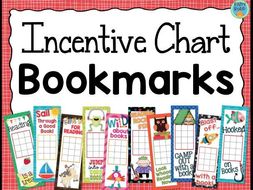 Reading Incentive Chart Bookmarks
This is a set of reading incentive bookmarks. There are 10 different bookmark designs. Each has a 12-box incentive chart.

There are many ways to use these: track time spent reading, quizzes passed, in place of a reading log (parent can initial a box when required reading is complete), etc.
Read more