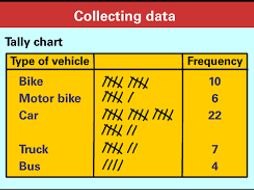 Tally Charts (KS1 and KS2)
A selection of resources for teaching tally charts to KS1 and KS2.
Read more
Other resources by this author
Fully customisable grading templates to be used in PE for KS1 and KS2.
LeeBakerLegion
A comprehensive range of resources for delivering PE and Games sessions to KS1 and KS2.
LeeBakerLegion
Comprehensive set of resources covering the vast majority of areas in PE/Games for KS1/2 including: Dance Orienteering Invasion Games Rugby Tennis ...
LeeBakerLegion
Popular paid resources
Time is a notoriously difficult concept for children to grasp. This simple and fun song will help them to learn about quarter past, half past, quar...
johnnyraindrop
A set of 12 cards for children to choose from, each with a different word problem containing doubling and halving problems.
juliannebritton
Important! If you'd like to buy the whole year's planning (Autumn, Spring and Summer) you'd be better off buying my bundle. Planning for the Autumn...
auntieannie
Updated resources
Great way to introduce and learn numicon values by playing 1-6 bingo or 5 - 10 bingo. The picture cards are for one to one matching, actual numicon...
petitchien123
C6 余数练习 division with remainder (up to 9 times table) C7 余数练习 division with remainder (up to 12 times table) Set A - Addition 加 and Subtraction 减 h...
DrYu
Numeracy - Mental Arithmetic - Developing fluency If you would like to have a collection of specific sheets, let me know either in comment or on tw...
DrYu
Related content