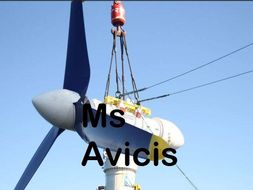 Turbine photo
About this resource
Info
Created: Sep 30, 2016
Updated: Feb 22, 2018
Other resources by this author
Open mens hearts 3 things to do to communicate to men so they actually here you.
missavicis
Get in the way of great guys And out of the way of yourself 33 pages of course material. Too busy teaching? Balance results in happiness and increa...
missavicis
Relationship Resource E Book Relationships are what make life living. This e book will help you determine exactly where you are at and what you wan...
missavicis
Popular paid resources
A peer assessment task that allows pupils to assess a peer's classwork, final product or model that they have completed. It also allows peers to se...
InformingEducation
Two simple documents that can be printed from the PDF files and photocopied so that they can be combined to a single, double-sided WS. It uses seve...
InformingEducation
A complete design and make project based on the design and construction of a torch using QTC pills as switches, two LEDS and a thyristor. The desig...
clarvise
Updated resources
The content helps explain why Health & Safety is important and it helps to save lives. Especially in the many forms of construction. The exerci...
biznetworker
Practical exercise to pick and re-write any document in the QM series and compare them to see which communicates the best.
biznetworker
Pupils should all be familiar with a mobile phone and it is used as an example for the User Acceptance Test (UAT) and Handover Plan. Other Products...
biznetworker