Using is/are and was/were worksheet
A simple worksheet where children have to choose whether is/are or was/were is appropriate. Based on 'The Twits' by Roald Dahl. *The children do not need to have read The Twits to complete this activity.
Last updated Feb 10, 2015, created Jan 1, 2012
Error occurred while adding this resource to your favourites list. Please try again later.
Ages
Categories
looks fab!

great just what I needed!

Brilliant !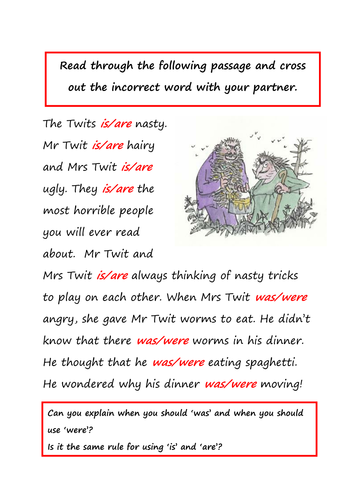 Downloads

11379

Views

37775

Created

Jan 1, 2012

Updated

Feb 10, 2015