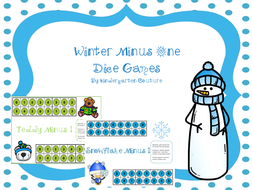 Winter Minus 1 Dice Games
There are 4 minus one winter game boards in this pack. Players roll a six sided die then subtract one. They cover that number on their side of the game board. The first player that covers all of their numbers wins the game.
Just print and laminate then they are ready for center time or for a math games day.

Read more