Single-use plastics: teaching resources
'Single-use' - Collins Dictionary Word of the Year 2018
Collins Dictionary has chosen 'single-use' as its word of the year for 2018, highlighting growing concerns about the over-use of plastic and its impact on the environment. We have collected here some of our top resources on the topic to support you in discussing and exploring this important issue with your pupils.
Whole school assembly packs
Use these primary and secondary assembly packs to get your whole school onboard with the message of reduce, reuse, recycle!
This KS3 assembly presentation looks at the importance of oceans in our lives and explores the topic of plastics pollution and the things we can all do to give our oceans a better future.
The notes at the bottom of the slides will give you a script, plus additional information in italics to help deliver the assembly.
Teachers can access WWF's full range of FREE classroom resources and tools for their green teams by visiting wwf.org.uk/schools.
By
WWF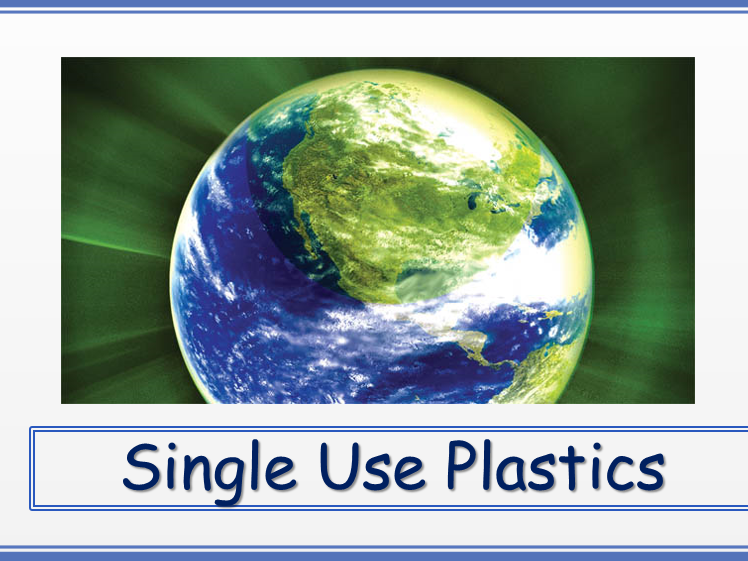 This assembly looks at the issue of single use plastic.
Children are asked initially to use words to describe an idyllic scene, which they later find out is cropped, and the image reveals a litter-strewn beach.
The slides talk through the origins of plastic and explore some of the benefits of plastic, so children can understand how we have arrived at this situation.
The assembly goes on to look at the drawbacks -in simple terms, not too hard-hitting or upsetting.
The final part of this assembly encourages children to think about what they can do to address the situation. There are slides encouraging recycling, not using in the first place, and participation in litter picks.
The assembly ends with a prayer, but a good alternative would also be a silent promise - one thing the children will do in the next week to help the situation.
There are also external links to two clips that could be used in the assembly - one a classroom clip about different types of plastic and another You Tube clip that's quite a nice opportunity to ask children what unsustainable choices the man is making, and what the drawbacks for him of each of his choices are.
I hope you enjoy using this resource. It is such an important issue and I'm very pleased it is becoming increasingly topical.
I would be grateful if you would leave a review, once you have used the assembly.
By
Nataliebu
Primary resources
These resources are suitable for KS1 and KS2 pupils and include an activity pack on the effect of plastic pollution on the oceans, a Design and Technology lesson in which pupils repurpose common plastic waste and a plastics diary, so that pupils can track their own use of disposable plastics throughout the week.
Secondary resources
Students will be really engaged by these activities, including fully resourced lessons, persuasive writing and poster making tasks and a reading comprehension explaining how plastic is not always fantastic.