Early years Spanish resources: weather and climate
Keeping your class engaged with new and interesting classroom resources is vital in helping them reach their potential. With Tes Resources you'll never be short of teaching ideas. We have a range of tried and tested materials created by teachers for teachers, from early years through to A level.

Breathe new life into your lesson plans with our primary and secondary classroom resources. Whether you're looking for fun maths worksheets or brand new guided reading activities, we have thousands of free and premium resources for you to download. From early years to primary, you'll find phonics worksheets and numeracy games and all you need to revise for Sats. From secondary to post-16, we have everything from French lessons to algebra activities, as well as GCSE revision guides and more.
Read more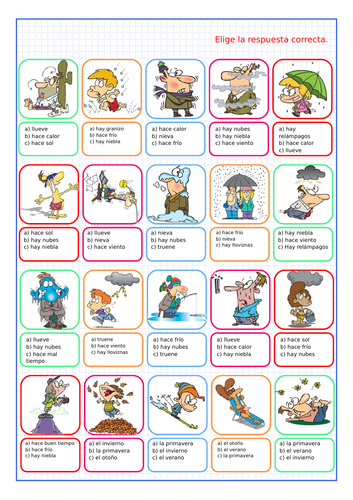 This one-page resource practises understanding language to describe the weather in Spanish.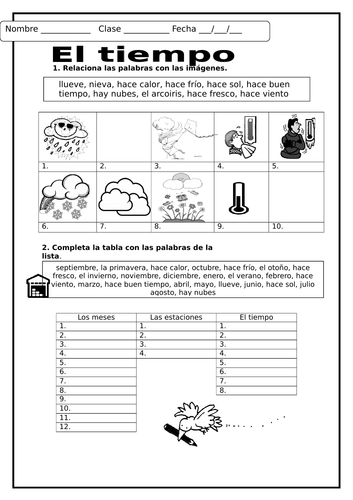 This one-page resource practises understanding language to describe the weather in Spanish.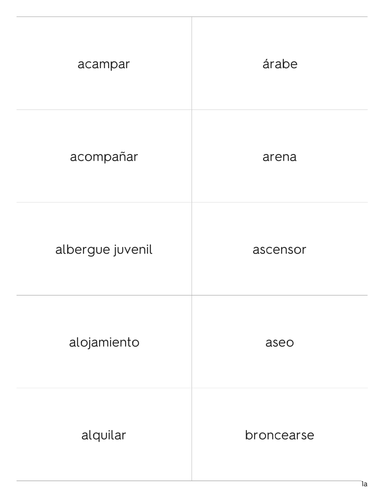 I have put every word in the vocabulary list that OCR publishes onto flashcards. This pack is just on the topic of holidays, but I have published all the other topics here on TES. If you are familiar with these words then the exam will be incredibly easy, since these are the only words that they will use in the exam. In this bundle, I have printed a pack with pictures, a pack in which you fold down the middle and a pack which you print double sided. The different packs are all exactly the same words, just choose the one which will help the words stick in your mind.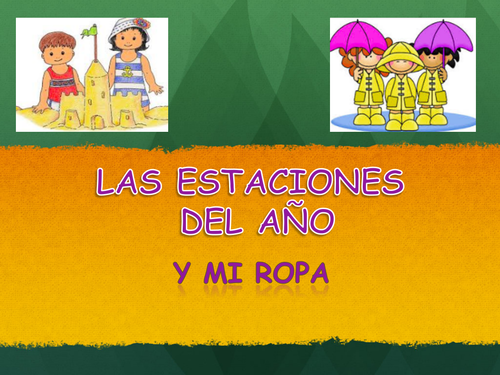 This is an activity to learn the vocabulary about the seasons and clothes, what we wear and when. There are four different activities: 1. Match images and words about seasons of the year 2. Match images and vocabulary about what we wear (divided in 4 groups depending on the seasons) 3. Write the names of the vocabulary learnt in the previous activity about clothes (using images) 4. Take the odd one out depending on what can you wear in the four seasons.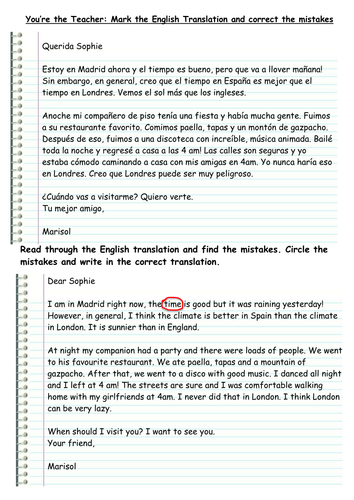 There is a Spanish text and an English translation. Students have to read through the English translation and find the mistakes. Circle the mistakes and write in the correct translation. This will be particularly useful with the new GCSE spec. I used this with a year 10 class and they loved it.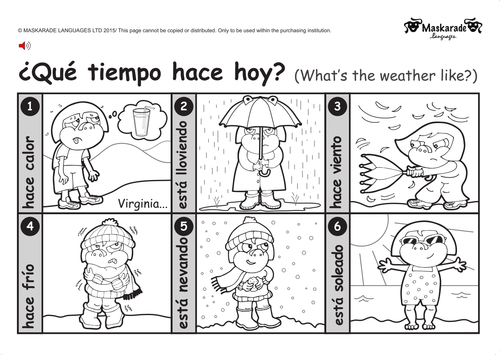 CLOTHES, WEATHER & HOLIDAY Printable activity worksheets to teach Spanish about: • Clothes • What's the weather like? • Beach holidays Song • La lluvia/ The rain • Si eres feliz y lo sabes/ If you're happy and you know it • Los pollitos dicen/ The Little chicks say PDF Activity worksheets USABLE ON WHITEBOARD Includes: AUDIO CONTENT To access audio use Adobe Reader and double click on the sound icon. Also available in French, German and English (EAL/ EFL). Cosmoville series.
PowerPoint flashcards with the weather vocab in Spanish on them (But text can be removed or changed if you want)