Early years Spanish resources: holiday preferences
Keeping your class engaged with new and interesting classroom resources is vital in helping them reach their potential. With Tes Resources you'll never be short of teaching ideas. We have a range of tried and tested materials created by teachers for teachers, from early years through to A level.

Breathe new life into your lesson plans with our primary and secondary classroom resources. Whether you're looking for fun maths worksheets or brand new guided reading activities, we have thousands of free and premium resources for you to download. From early years to primary, you'll find phonics worksheets and numeracy games and all you need to revise for Sats. From secondary to post-16, we have everything from French lessons to algebra activities, as well as GCSE revision guides and more.
Read more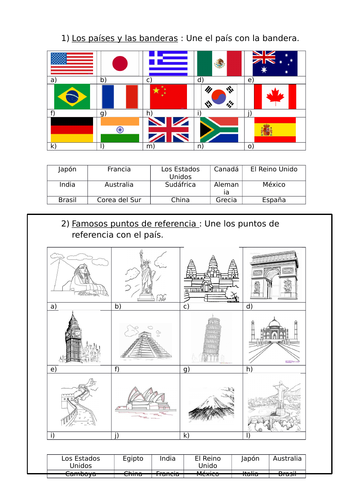 This two-page resource practises understanding language to describe different countries in Spanish.
Engaging and fun activities and crafts for Halloween. This bundle includes: - 15 mazes (3 different levels: easy, medium and difficult) - 10 word search puzzles - activities to learn and practice body parts - scramble words - garlands - match picture / name (memory game) - match picture / description (memory game) - 10 masks - 10 colouring pages - 20 book marks (in Spanish and blank) - 4 cut-out boxes - 8 jokes Total pages: 94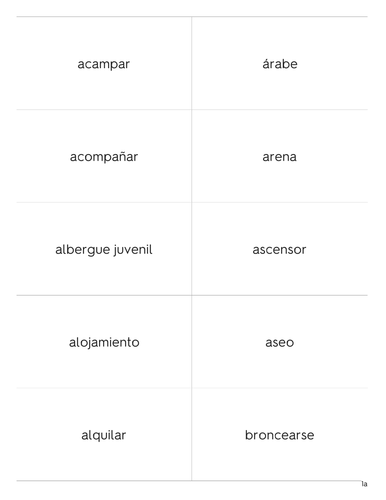 I have put every word in the vocabulary list that OCR publishes onto flashcards. This pack is just on the topic of holidays, but I have published all the other topics here on TES. If you are familiar with these words then the exam will be incredibly easy, since these are the only words that they will use in the exam. In this bundle, I have printed a pack with pictures, a pack in which you fold down the middle and a pack which you print double sided. The different packs are all exactly the same words, just choose the one which will help the words stick in your mind.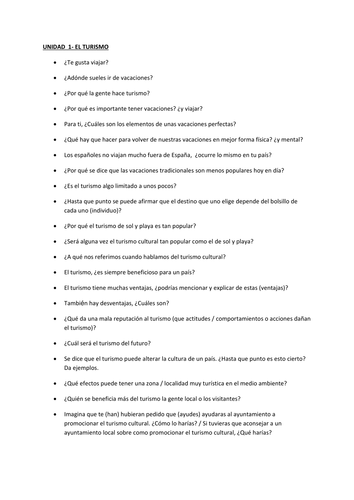 Exam practice questions for Upper Senior Level students. This resource was specifically created for my CIE students on the topics of Turismo, Familia, Becha generacional, Salud y Deporte, Empleo, desempleo y Educacion, Medios de comunicacion, Ley y orden - desigualdad y Guerra y paz, Avances medicos, cientificos y tecnologicos, Vida urbana y rural y Medio ambiente - polucion y conservacion (lo siento - sin tildes). Suggestions: print in a large font, laminate and cut. I put them in the Speaking Question Box in the teaching class. Students get their own booklet and are encouraged to think/ write their answer. Other ideas for speaking lessons: Write lots of topic-specific words and put them in a box. Students can do this every lesson when they find a good word to play taboo or describe what the word means.