167Uploads
21k+Views
7k+Downloads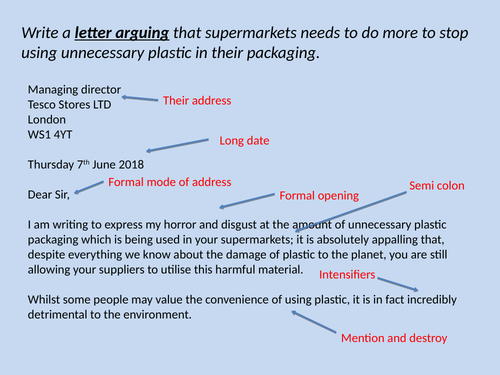 Five short exemplars for AQA Paper 2 Q5 Letter Article Leaflet Speech Essay All themed around plastic pollution. Ideal for revising the features of each form and purpose.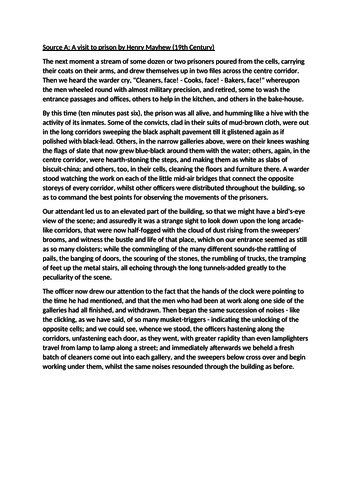 Two sources about prison life and an exemplar response to question.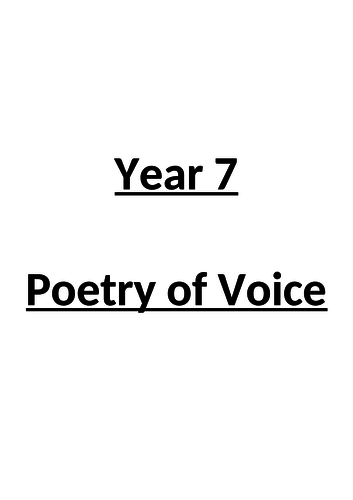 A collection of poems themed around Poetry of Voice used with KS3.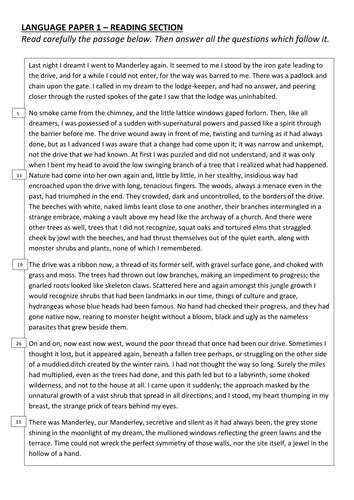 A full mock exam for an extract from the opening of 'Rebecca'. Q1-4 reading followed by Q5 writing.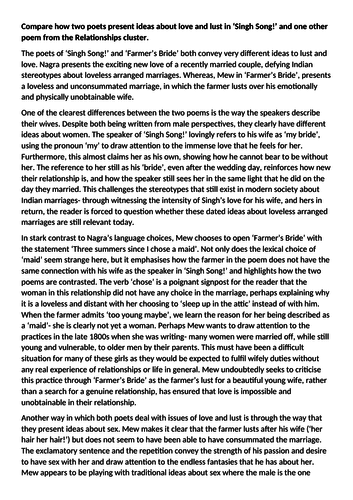 A model response for AQA Lit P2 answering the question: Compare how two poets present love and lust in Singh Song! and one other poem from the relationships cluster. Used with top set Y11.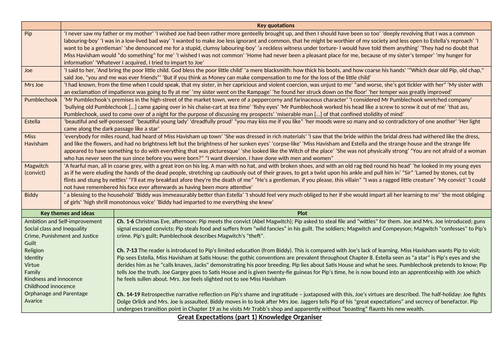 A knowledge organsier for Dickens' Great Expectations Covers quotes and plot from part 1, but could easily be adapted to suit whole novel. Language, Structure, Context, Themes and Writer's intentions all covered .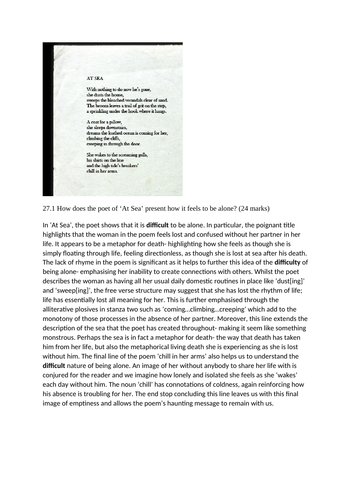 Q27.1 and Q27.2 in style of AQA Literature Paper 2. Model answers for both questions.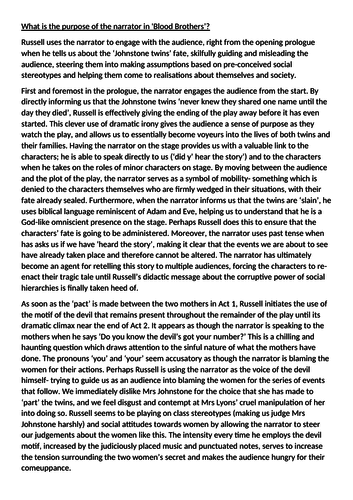 An essay for Willy Russell's Blood Brothers considering the purpose of the narrator. Used with top set Y11.
PowerPoint covering the whole of Willy Russell's Blood Brothers. Used with top set Y10 to teach AQA Literature Paper 2. Lessons all resourced and ready to be used. Range of Literature and Language based LOs. Lots of embedded non fiction used throughout.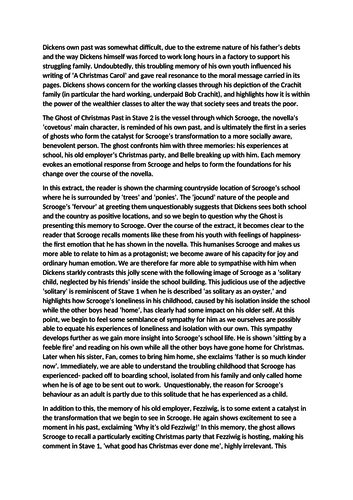 A grade 8/9 exemplar response for DIckens' A Christmas Carol. Question about the theme of memory and the past. Starting with AO3 context before exploring three separate instances of memory in ACC.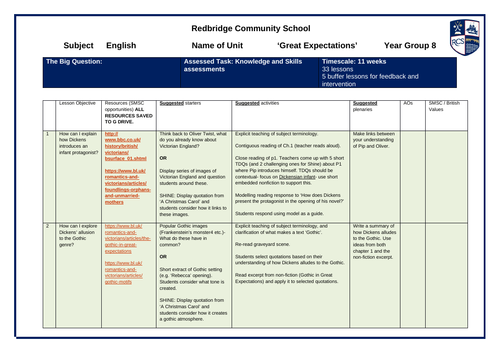 A scheme of work covering each chapter of Dickens' Great Expectations part 1 (up until Pip leaves for London). Used with higher ability KS3 classes. Covers a range of reading and writing skills.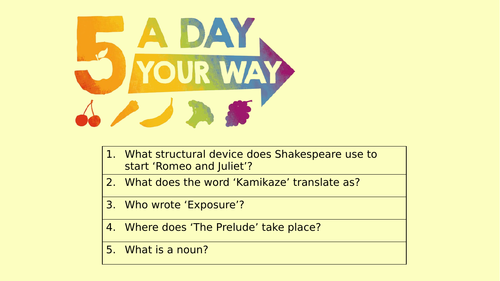 A PPT with 5 a day starters for AQA Literature texts- Romeo and Juliet and the Power and Conflict cluster.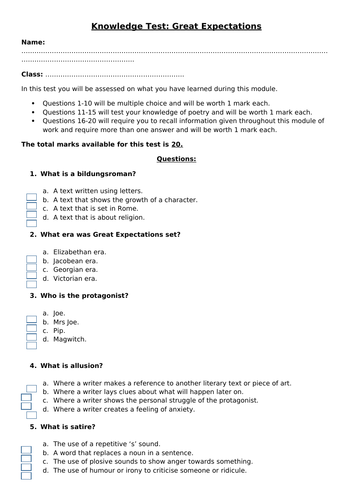 A 20 question knowledge test for Dickens' Great Expectations. First 10 questions are multiple choice, 5 questions where one sentence is required, 5 questions where 4 options are required per mark.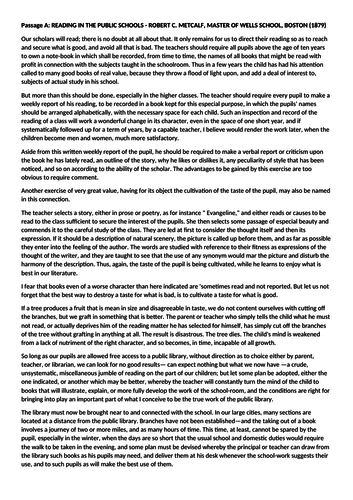 A mock paper 2 for the Cambridge IGCSE Themed around reading and libraries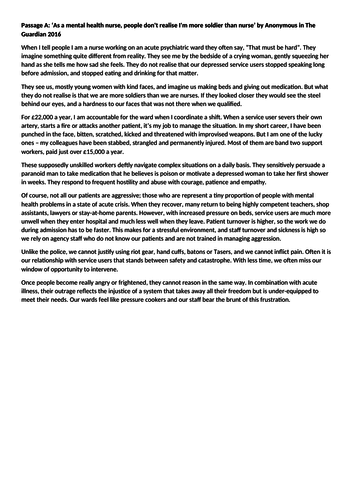 A mock GCSE paper 2 for the Cambridge IGCSE themed around nursing and mental health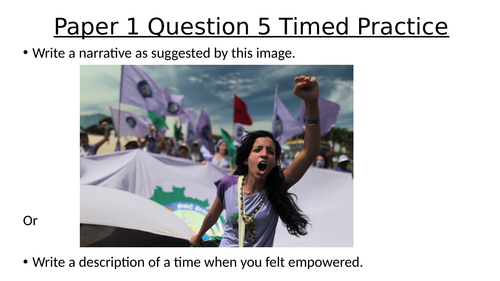 A collection of timed practice tasks for both paper 1 and paper 2 Q5s. 5 different themes (10 tasks in total) Themes: International Women's Day, mental health, oceans, snow and spring. Ideal for timed practice with Year 11.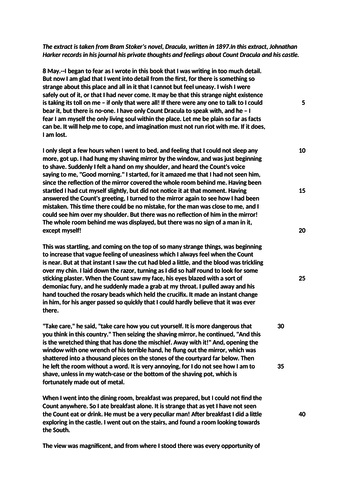 A mock section A for 'Dracula' by Bram Stoker Q1-4 Exemplar responses to all questions (used with top set Y11)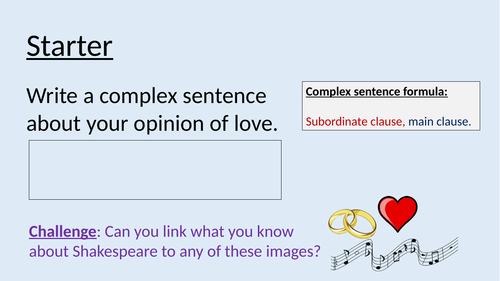 A single lesson used in a job interview to teach Shakespearean sonnets (evaluating to what extent they conform to or subvert traditional love sonnet). Uses prologue to R+J, Sonnet 18 and Sonnet 130.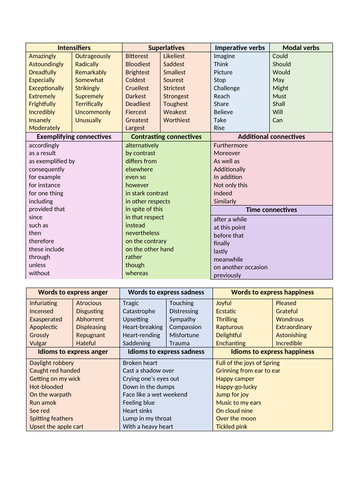 A vocabulary sheet for improving non-fiction writing. Contains connectives, modal and imperative verbs, words and idioms to express a range of feelings, and intensifiers.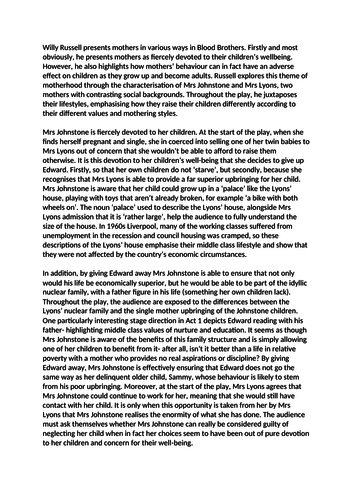 Level 6 exemplar response for AQA Literature Paper 2 considering how mothers are presented in the play (grade 8/9 overall)