Innovate. Educate
Young teacher, passionate about pedagogy!
117Uploads
37k+Views
18k+Downloads
Young teacher, passionate about pedagogy!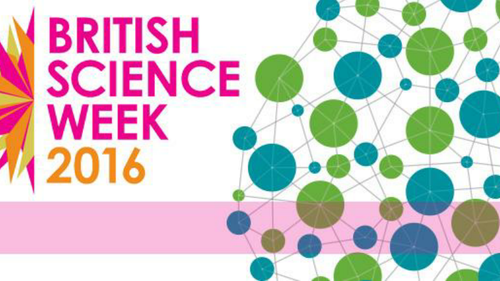 British Science week 2016 This presentation explores the history of science and how it is capable of having both a positive and negative influence. It also looks at some key science talking points from 2015/2016. There is a short quiz, and finally some key questions to consider and hopefully spark an interesting discussion!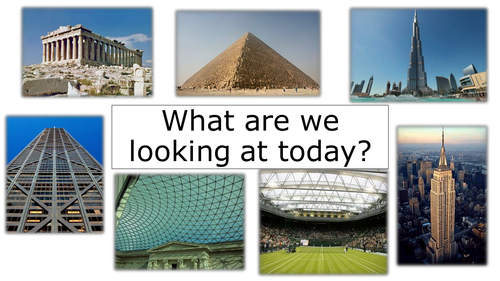 Year 7 Science lesson, focus on forces, building considerations, and developing collaboration skills. Students to consider compression and tension as forces that affect building stability. Students to think about the factors which affect your building design. Students to design and create their own structure using spaghetti and marshmallows. Students to update the 'Leaning tower of learning'. Extension activity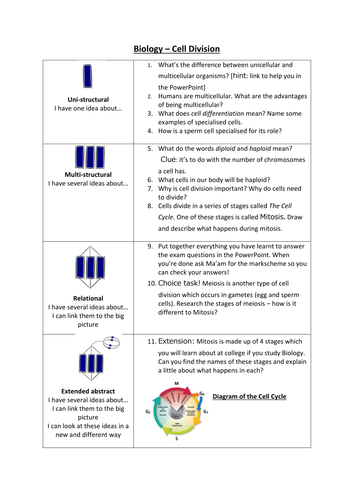 Worksheet to use alongside GCSE (year 9) Biology lesson on cells and cell division.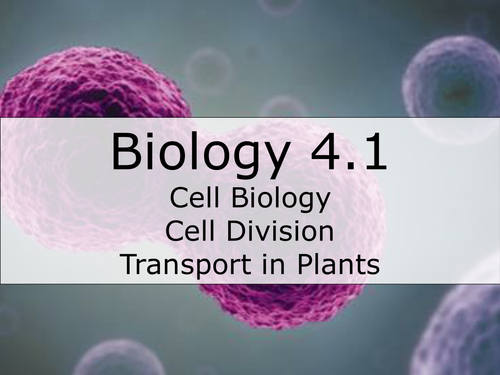 PowerPoint designed using the AQA syllabus for pupils to use to check their understanding of key concepts. Used in a lesson before their end of unit test. Pupils can identify areas they have struggled with and focus their revision on those questions. Hyperlinks to Bitesize to support less confident/able pupils. Can pick and choose exam questions as plenaries, or use as part of end of topic assessment.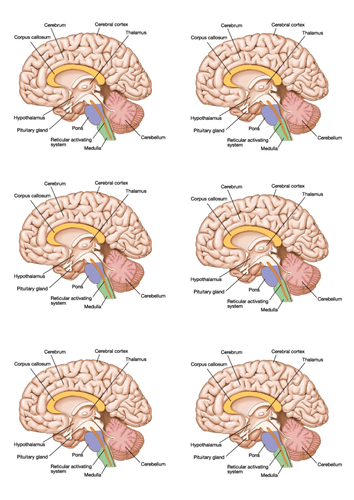 Used with high ability year 10 class. Links to nervous disorder charity websites which all contain interesting videos which can be watched with the class.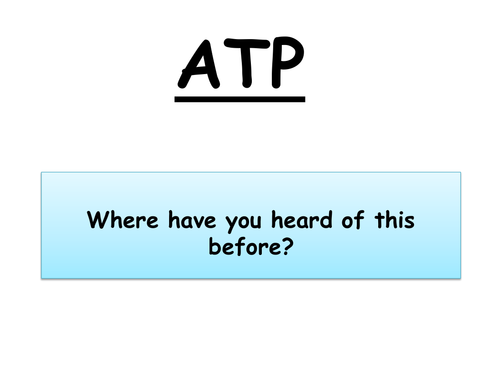 Used with year 12 class to introduce ATP. Alongside questions from AQA online resource Kerboodle.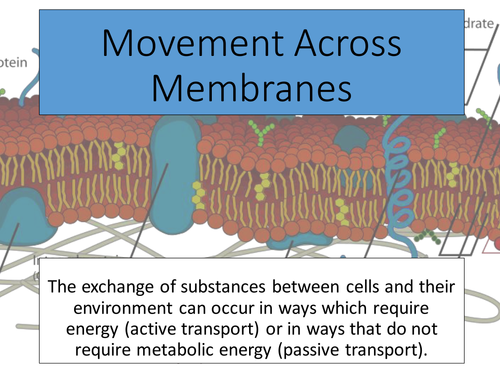 Used with year 12 class over a series of lessons to cover: - Simple diffusion - Facilitated diffusion - Osmosis - Active Transport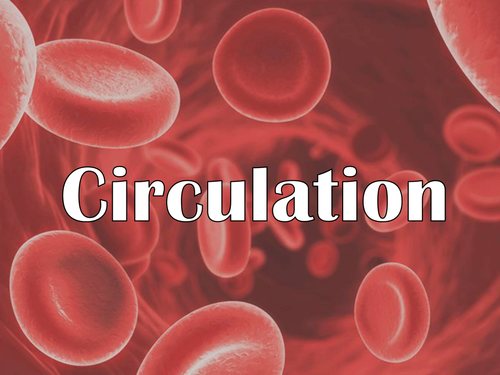 Used with a high ability year 12 class over the course of several lessons, as part of the Mass Transport topic. PPT includes: - structure of the heart - cardiac cycle - valves - blood vessels - tissue fluid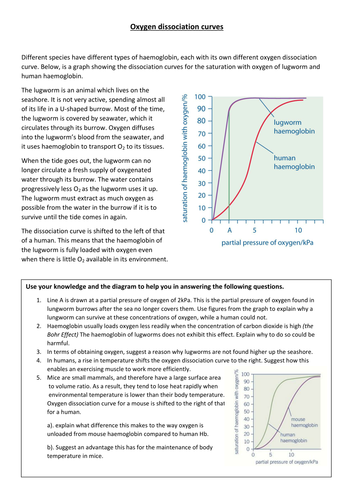 Used with a high ability year 12 group as part of the mass transport topic. Used the 'Grilled Cheese' font, so titles may need changing if you do not have this font on your computer.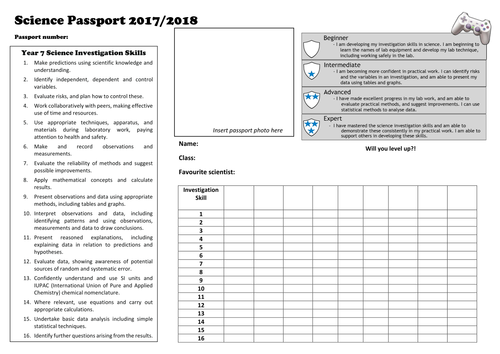 Used with my high ability year 7 class. Glued the passport into the front of their books, and added their 'passport photo' in which they drew themselves as scientists. Investigation skills linked heavily to the KS3 National Curriculum. Following a practical students write the data in the table heading, and tick off the skills they have developed/demonstrated. Could enhance this with a red amber green system to show the progress they are making towards a skill. When writing up a practical I encourage them to finish with a reflection in which they link back to these skills. I found previously they struggled to describe skills so this gives them a prompt. Aim to demonstrate each skill through a range of different practicals across the year, such that by then end they may hope to achieve 'expert' status. I produced this to link to the idea of the new A-level CPAC criteria and the idea of demonstrating mastery of practical techniques. With each new book they may receive a new passport.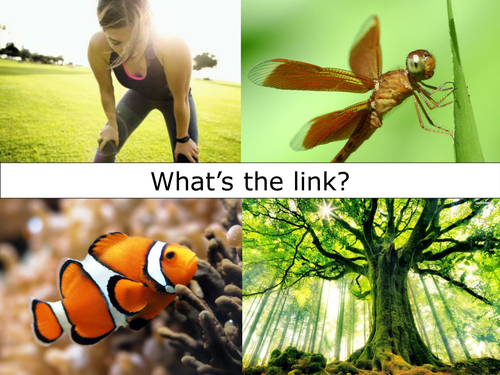 100 minute session designed for KS3 - could be expanded or reduced. Students understand the role of the respiratory system through: - true or false activity with key stats - demo of lambs lungs with bellow - ordering the sentences for inhalation and exhalation - team challenge to make a model of the system using limited resources - introduce gas exchange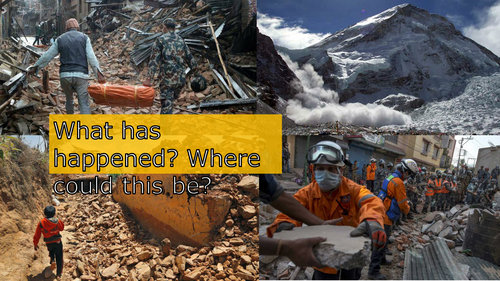 Year 7 Science lesson, could be adapted to use with other year groups Students work in groups, each group is researching a different type of plate boundary (conservative, constructive, destructive, collision). They then move around the room and teach other groups about what they have learnt. Focus if the Nepal Earthquake, and students use their learning from the lesson to explain what plate boundary there is in Nepal and why the Earthquake occurred.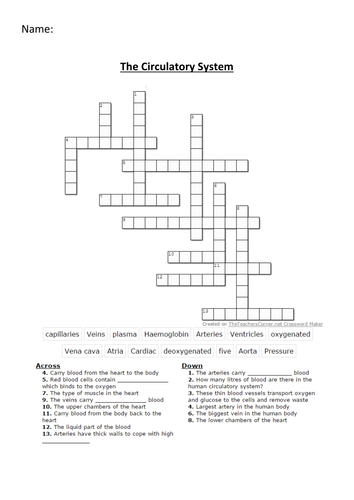 Lesson on the heart and blood vessels with high ability Year 8 class. Can be adapted to work with different groups.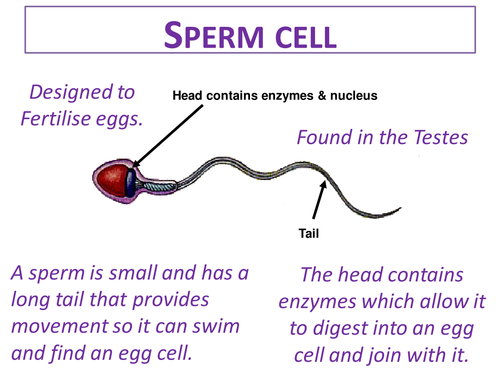 Lesson used for a formal observation, which received a Grade 1. At a school where they have 100 minute lessons, therefore this could be adapted and spread over two lessons. Mixed ability class. Learners really enjoyed the interactive nature of the lesson, and I was successful in showing progress at regular intervals. Differentiated through range of support offered in booklets. I made dice for this lesson using excellent templates I had found on TES. One dice had pictures of specialised cells on each face, whilst the other had questions on each face. Students LOVED this, but I did make these myself to avoid wasted time in the lesson.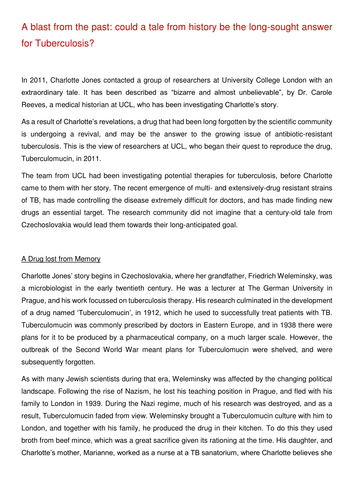 Used with my year 11 classes to develop comprehension skills in the new health and disease unit within the GCSE syllabus. Discusses new treatments away from antibiotics, as well as the antibiotic resistance crisis.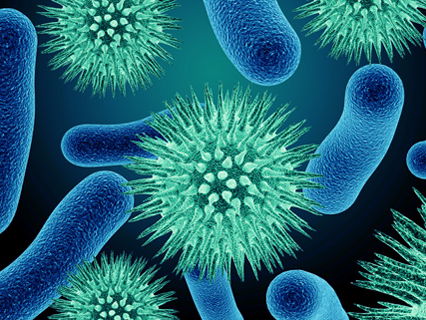 Covers: - communicable diseases - case studies on HIV/AIDS, Malaria and Chlamydia - immunity - vaccination - monoclonal antibodies - comprehension activities related to antibiotic resistance