Innovate. Educate
Young teacher, passionate about pedagogy!
116Uploads
21k+Views
10k+Downloads
Young teacher, passionate about pedagogy!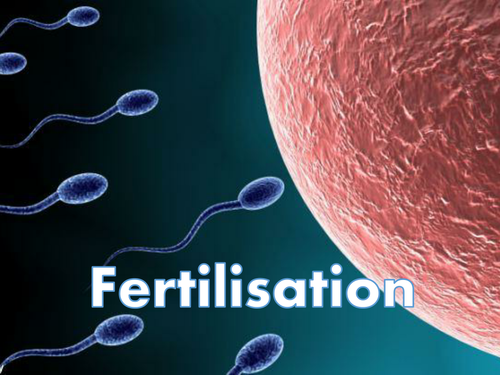 Used with high ability year 8 class, following a lesson on sexual and asexual reproduction. I chose to laminate the info sheets for use with several groups and to save future spending on photocopying! Would work really well in a school with iPads/class IT access so they could do their own research or as an extension find out about another animal.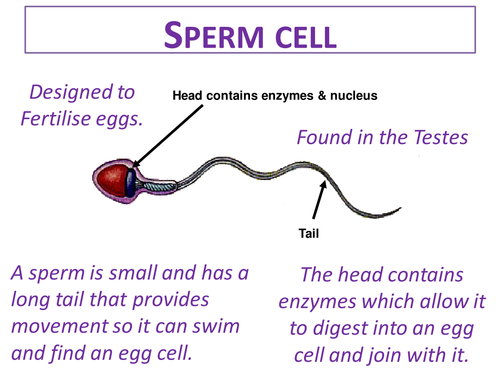 Lesson used for a formal observation, which received a Grade 1. At a school where they have 100 minute lessons, therefore this could be adapted and spread over two lessons. Mixed ability class. Learners really enjoyed the interactive nature of the lesson, and I was successful in showing progress at regular intervals. Differentiated through range of support offered in booklets. I made dice for this lesson using excellent templates I had found on TES. One dice had pictures of specialised cells on each face, whilst the other had questions on each face. Students LOVED this, but I did make these myself to avoid wasted time in the lesson.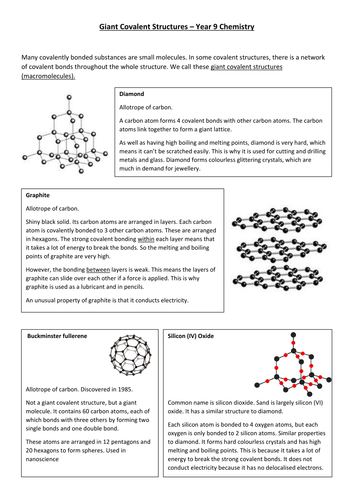 Used with high ability iGCSE Chemistry class. Notes on Diamond, Graphite (and Buckminster Fullerene) and Silicon dioxide. Students highlight and annotate this whilst looking at models of these structures and discussing them as a class. Use the information sheet as a comprehension activity by setting key questions [e.g. why does graphite conduct electricity but diamond does not?]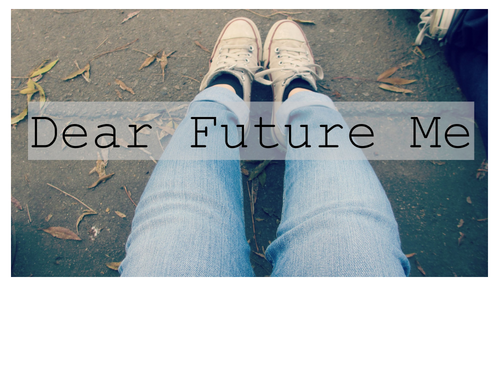 Activity designed for my year 8 form but could be used with any age group. Pupils are asked to write themselves a letter which they will revisit at the end of the year. Prompt questions are listed, in this case looking at the transition from year 7 to year 8 (many in my form have already struggled in this step up). Personal reflection time to consider how they have developed so far and what they hope to achieve in the year + steps to make such goals achievable. Pupils really enjoyed doing this and took the activity very seriously! Looking forward to them reading over their letters at the end of the year. Have also adapted the resource for my subject area (Science) - v easy to do. e.g. what was science like in year x? What are you looking forward to in science this year? What is making you feel apprehensive? etc.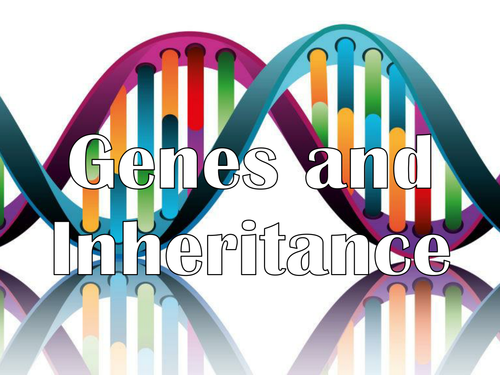 Series of lessons to include: - monohybrid inheritance - dihybrid inheritance - codominance - multiple alleles - linked genes - epistasis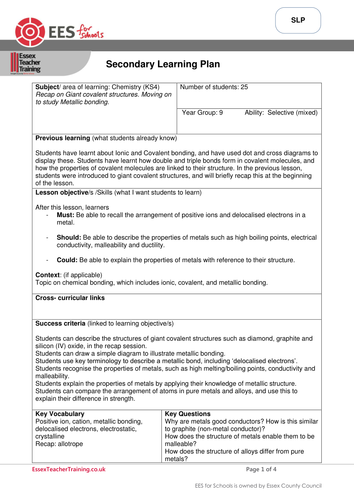 Could be used with Year 10/11. Was formally observed, and graded OUTSTANDING. Interactive activities with one student from each group having to memorise a diagram of metallic structure and then describe it to their group. Plenary activity to revise covalent bonding before their test. Molecules can be changed to make this lesson suitable for less able groups. Students thoroughly enjoyed the lesson.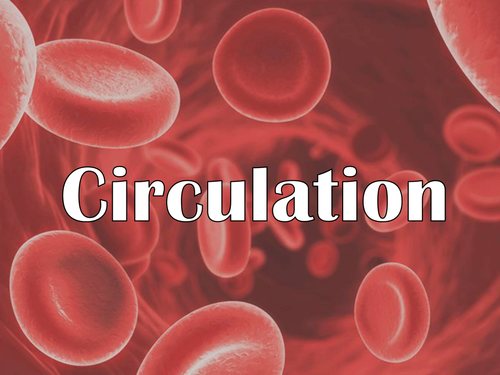 Used with a high ability year 12 class over the course of several lessons, as part of the Mass Transport topic. PPT includes: - structure of the heart - cardiac cycle - valves - blood vessels - tissue fluid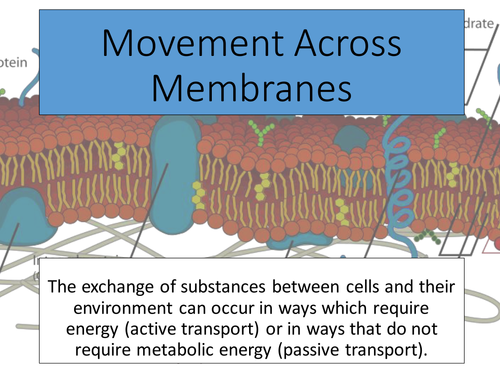 Used with year 12 class over a series of lessons to cover: - Simple diffusion - Facilitated diffusion - Osmosis - Active Transport Can pick and choose exam questions as plenaries, or use as part of end of topic assessment.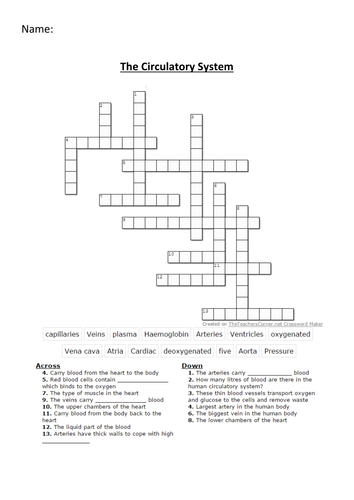 Lesson on the heart and blood vessels with high ability Year 8 class. Can be adapted to work with different groups.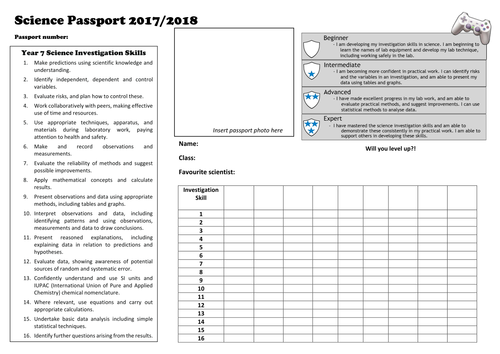 Used with my high ability year 7 class. Glued the passport into the front of their books, and added their 'passport photo' in which they drew themselves as scientists. Investigation skills linked heavily to the KS3 National Curriculum. Following a practical students write the data in the table heading, and tick off the skills they have developed/demonstrated. Could enhance this with a red amber green system to show the progress they are making towards a skill. When writing up a practical I encourage them to finish with a reflection in which they link back to these skills. I found previously they struggled to describe skills so this gives them a prompt. Aim to demonstrate each skill through a range of different practicals across the year, such that by then end they may hope to achieve 'expert' status. I produced this to link to the idea of the new A-level CPAC criteria and the idea of demonstrating mastery of practical techniques. With each new book they may receive a new passport.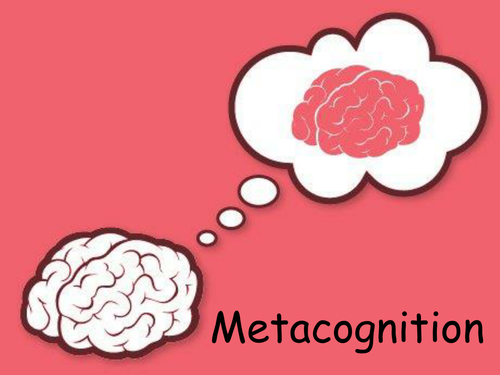 Activity I used with my high ability year 10 class - trying to encourage them to think about skill development, rather than simple knowledge acquisition. Used an intro to highlight why metacognition and self-assessment are important parts of learning. Students then used a sheet to write down their learning high points and improvement points for these topics. Then looked back through the end of unit test and formative comments in their books - made improvements/corrections to their work and noted these down in steps taken. Sheet glued in for me then to respond to, giving them targets for the next topic, as well as effort and test grading.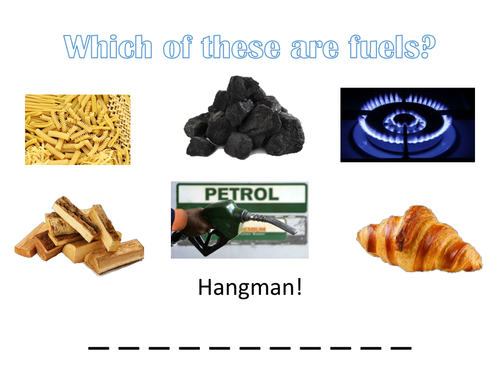 Lesson used to introduce respiration. Includes practical with yeast, leads to conclusion that respiration requires glucose.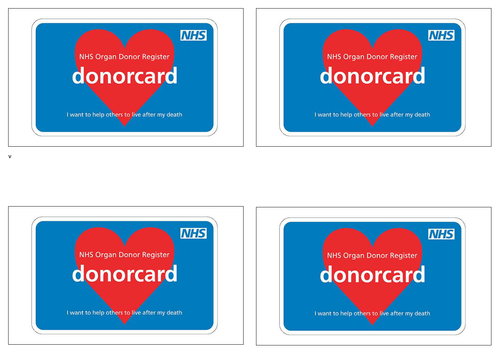 Lesson to a mixed ability year 7 group, 100 minute session but could be adjusted. Market place activity, using differentiated booklets. AfL Dice game. Followed by more ethics based activities, looking at how doctors can make the decision of who receives a donor organ. Developing higher order thinking skills (Bloom's) by ranking and justifying ideas. Donor cards to be printed, and used as exit pass for 3-2-1 plenary.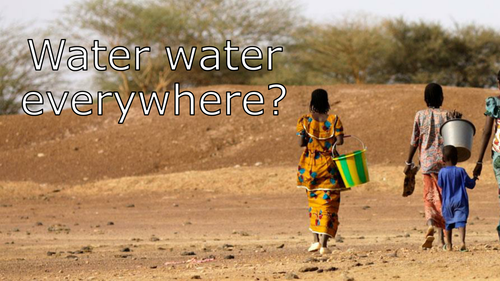 Year 7 Science lesson with cross-curricular themes. Practical where students are given a sample of muddy water and need to consider how they would clean this. After having an initial brainstorm, then give them the equipment and see if they can use this to draft their method. Link to citizenship, as students consider the work of Water Aid, and the global issue and consequences that arise from lack of clean drinking water. Very thought provoking lesson, and encourages students to think deeply on the subject matter. Students really enjoyed the challenge of this lesson. Was rated outstanding by observer. Presentation to introduce learning in Science. Gets pupils to reflect on science in Primary schools and discuss their anxieties/excitement for secondary school science. In small groups, use A3 paper for pupils to draw their mental image of a scientist. 99% will go with the mad scientist stereotype. Look at each other's drawings, and then go through some images of 'real-life' scientist, to get pupils to reconsider their initial stereotype - making the point that we can all be scientists as we make hypotheses, analyse, and consider solutions. Skills sort (I laminated these) - Which skills are most important to a scientist. Pupils work in small groups, and generate excellent discussion, with teacher playing devil's advocate. Gets pupils to think about how scientists actually work. Finally pupils can redraw their scientists, annotating diagrams with the key skills which a scientist may showcase! Really fun lesson.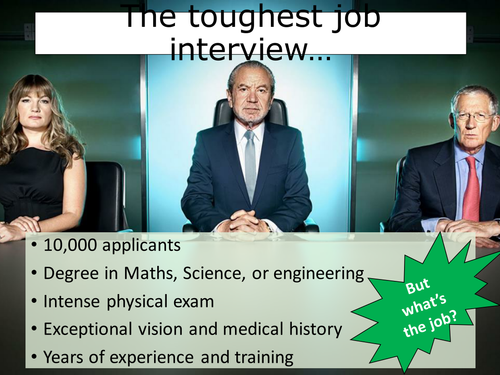 Year 7 - Topic on Space Lesson to follow the concept of applying to be an astronaut. Big focus on the skills which might be required. In small groups, students consider the profiles of different applicants, and come to a decision as to who they would hire (imagine they are working for NASA). What sort of experience and key skills are they looking for, and why? How might hobbies link to this? Focus: justifying and supporting ideas. Next students collect information on how astronauts live and survive in space. Information cards spread around the room, and there is also a video link (Kevin Fong RI Xmas Lecture). My school has iPads for research, but textbooks could also be used. Homework: choice of tasks. Students to fill in NASA application form, or to create a space survival guide for new astronauts.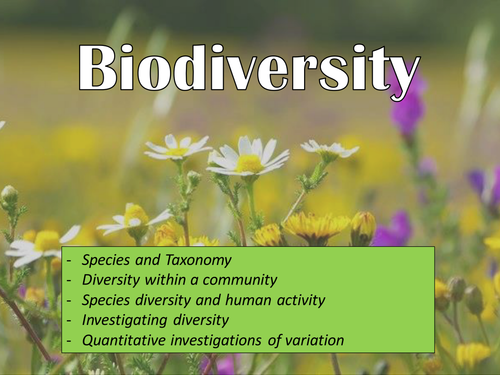 Used this powerpoint with my high ability year 12 class, alongside a number of worksheets (adapted from other TES authors, or using past exam questions). - Species and Taxonomy - Calculating diversity - Molecular techniques to investigate diversity - For the slides on courtship rituals I added a sound effect (Puppy Love, by Donny Osmond). For this to work on your computer you would need to save this song as an mp3 (using a youtube converter) and add it to the slide.