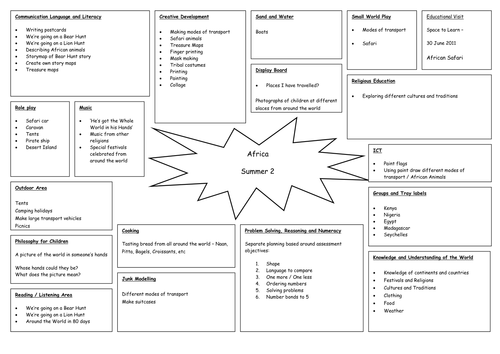 This is a 7 week topic plan all about Africa. Each week is based around a question and the questions are attached so you can enlarge and display in the classroom. A topic web is also included to share with parents.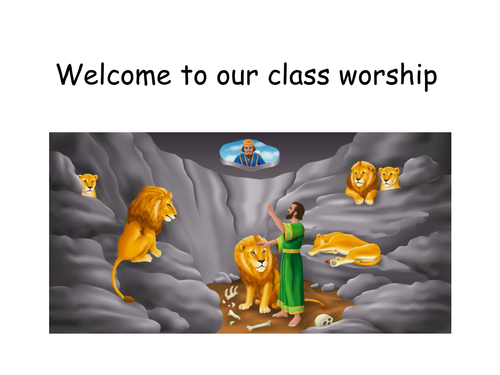 Class worship on powerpoint for the story of Daniel and the Lion's Den. The shortened version of the story is also attached.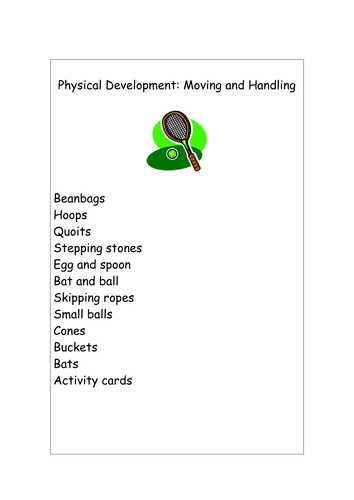 Outdoor provision labels for outdoor area use. Use these to support outdoor learning. Enlarge and display in outdoor area to support provision.
A provision map for all areas outside liked to Owl Babies and Nocturnal Animals.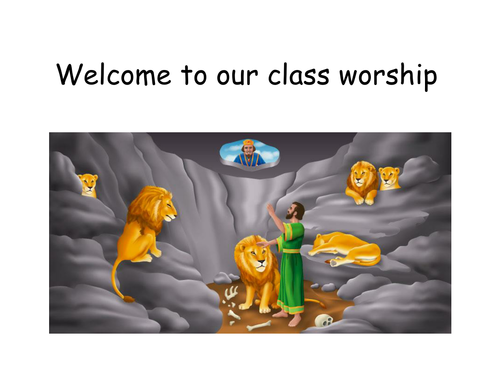 A 7 week topic linked to Africa and questions. A maths lesson on tally charts and graphs. Also an assembly script for Daniel and the Lion's Den. A topic web for parents attached too.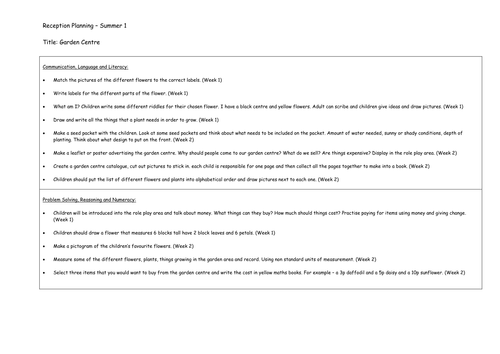 Garden centre activities for Early Years children. Lots of exciting ideas for your topic.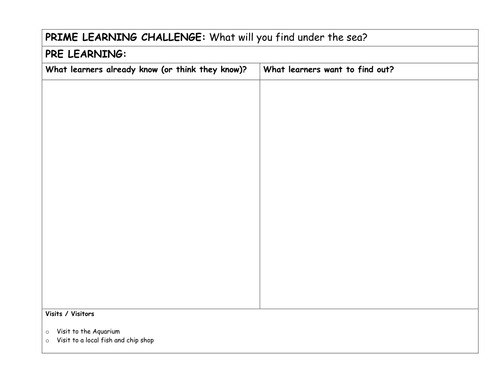 Five week unit of work based on Under the Sea. Activities and Outcomes included. Also weekly questions to enlarge and use in the classroom for display. In addition an overview for parents. An exciting way to engage children in the un der the sea topic.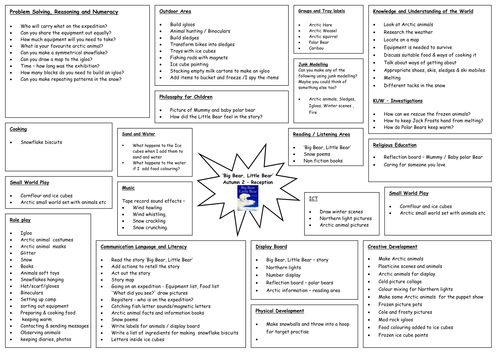 This is a topic web based around winter and Big Bear, Little Bear. Ideal for parents.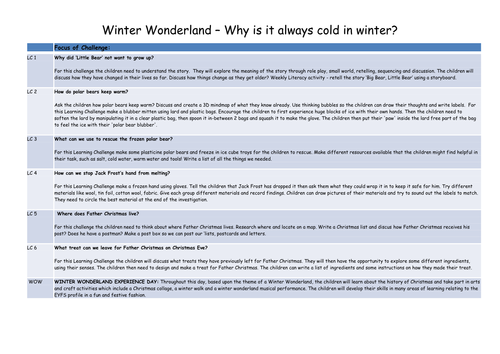 This is a unit of work based around winter and Big Bear, Little Bear. Included is weekly ideas based around questions. Topic web for parents, the story of Big Bear, Little Bear, shortened for children to retell and outdoor provision ideas.