Miss Jepson's Shop
Secondary science teacher with a specialism in chemistry. Head of Chemistry and Applied science BTEC.
51Uploads
57k+Views
87k+Downloads
Secondary science teacher with a specialism in chemistry. Head of Chemistry and Applied science BTEC.

The numbers match the AQA Alevel chemistry periodic table and are all to 1dp. If you print out each section onto different coloured paper and then cut out. Depending on the size of your display you can print 4 or 6 to a page, labels at the end should be printed onto A4 so that they can be read from the other side of the room.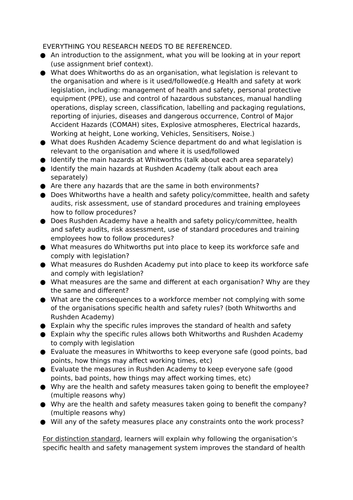 Help sheets created for students to help with assignments. I took students on a visit for assignment A and D to Whitworths food analysis lab and to Northampton General Hospital pathology lab. Edit assignments A and D for where you have taken the students on a visit.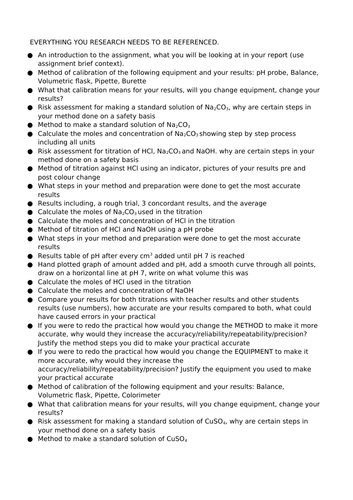 Sheets for unit 2 to help students when writing their unit 2 write up, made with comments from SVs in mind.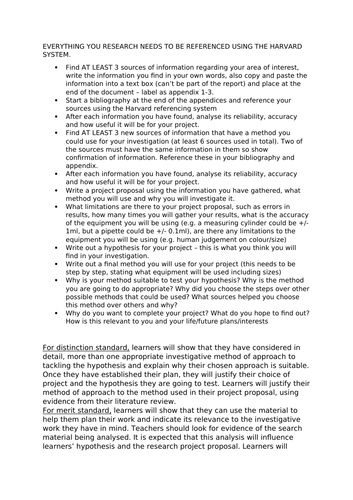 Help sheets to allow students to complete assignments with a bit more support. This unit is very individual but should allow all students to achieve distinction.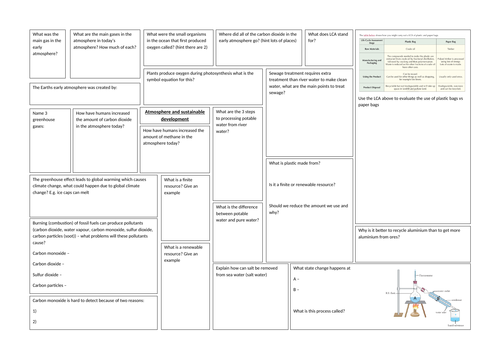 Used for trilogy foundation students but would work for a quick revision of main ideas for triple students. Covers both the atmosphere unit and the using resources unit in chemistry.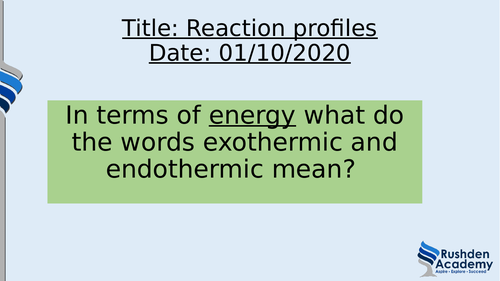 Can be used for KS3 or KS4 - really helped students understand moving the reactants and products on the axis. The cardsort needs to be cut out (I laminated a set of 15 that can be used again and again).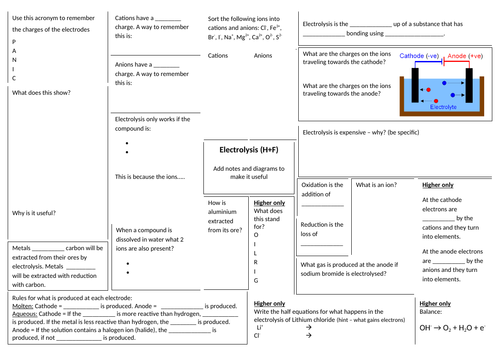 A handy revision broadsheet that can be used with mixed ability classes as it caters for higher and foundation students. It is made for the AQA exam board however it would also suit OCR and Edexcel.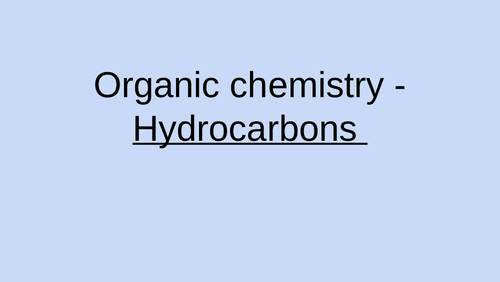 An entire unit of 6 x 1 hour lessons with worksheets used for the organic chemistry unit in GCSE AQA Chemistry. Triple content is included at the end of the lesson (if there is anything extra it is clearly signposted after a slide), this can be included/moved around in the lesson depending on the students being taught. There are also three extra lessons that cover purely triple content.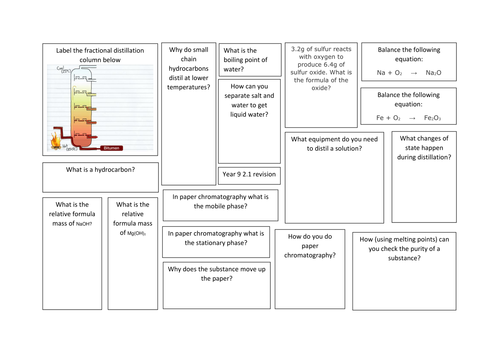 broadsheet including: fractional distillation, separating materials, chromatography and some quantitiative chemistry such as RFM.

Print out on a colour printer and you can make the pH scale like the display shown.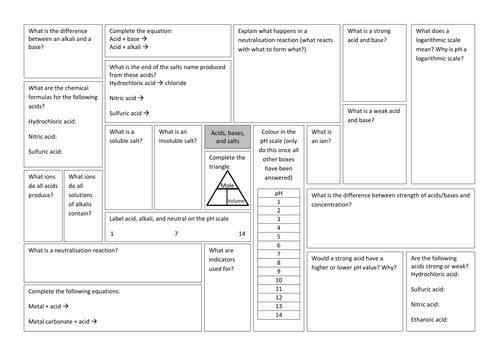 Broadsheet made for the AQA scheme but will work for OCR. Revision broadsheet that covers: Acids, bases, strong/weak acids, ions, neutralisation, equations, soluble salts, insoluble salts.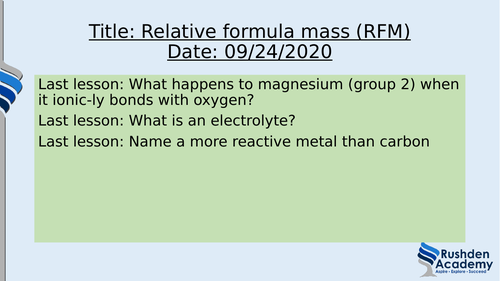 A unit of lessons and worksheets that have been used to cover all the foundation topics in the AQA trilogy quantitiative chemistry unit. I have taught these lessons with a bottom set who are very weak, so lots of going over concepts and revisiting and practice. Lessons: Relative formula mass Balancing equations (this spanned 2 hours) Conservation of mass Uncertainty RFM recap Concentration

A set of talked over powerpoints going through the organic chemistry unit. It includes exam questions/formats and long/short answer question walk through. Can be used as at home/online learning Used for AQA Trilogy and triple chemistry. Lesson 1: Crude oil and fractional distillation Lesson 2: Alkanes Lesson 3: Combustion + triple content of alkene combustion Lesson 4: Alkenes + triple content of reactions of alkenes Lesson 5: Cracking Lesson 6: Polymers Triple only lessons 1: Alcohols 2: Carboxylic acids 3: Addition and condensation polymers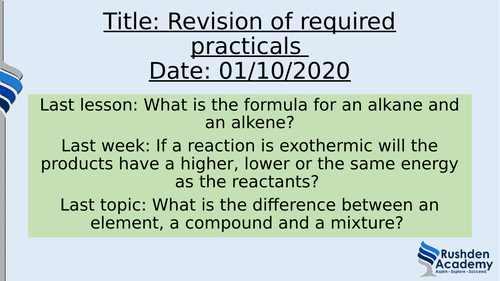 To help with the AQA required practicals and picking out some of the practical skills whilst being generalised to chemistry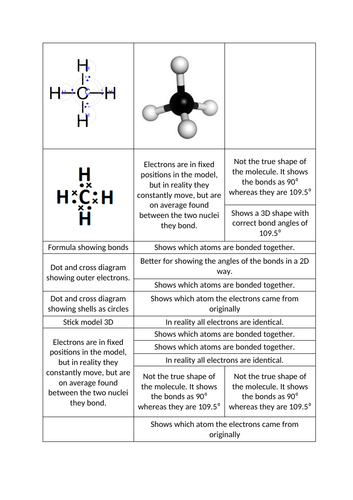 A complete lesson that includes a card sort or cut and stick activity for students to compare advantages and disadvantages of the different 2D and 3D models of chemical structures. eleanorvickers has a worksheet that can be used in the lesson, however I have changed the 3D model to the models in the AQA specification so new version included.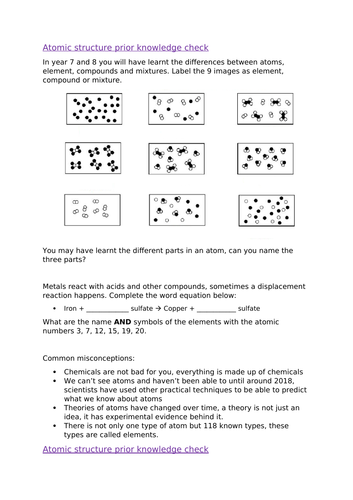 Prior knowledge and common misconception sheets for each of the units for GCSE AQA Chemistry. Units have been changed slightly, split up etc to aid in teaching, I have uploaded the specification sheets in my shop (free) to show what is taught in each unit.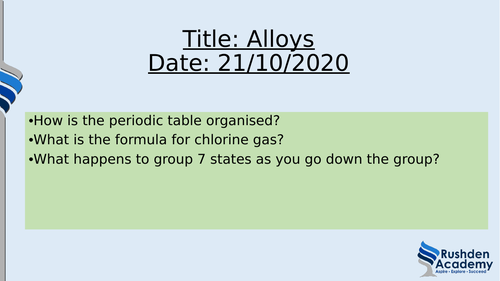 A set of lessons that can be used for triple and trilogy students (higher and foundation) for the unit of using resources. Reduse, reuse, recycle and corrosion powerpoints are not included as it is purchased from a seller.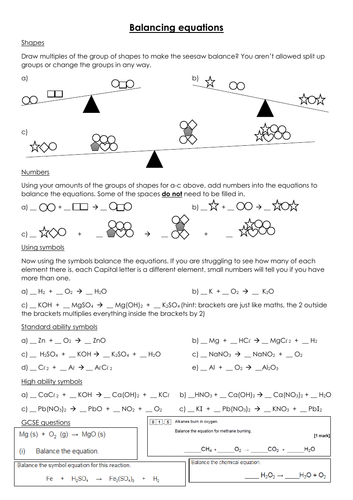 A resource that can be used from KS3 to KS4 to help with balancing equations. Scaffolded so that students work from low to high demand. Students often struggle with using symbols however find balancing legos/skittles/beads easy. A worksheet that steps up the demand from low to medium then to high. Can be used for all exam boards (AQA, OCR, Edexcel, iGCSE) as is common content and would suit combined or separate sciences.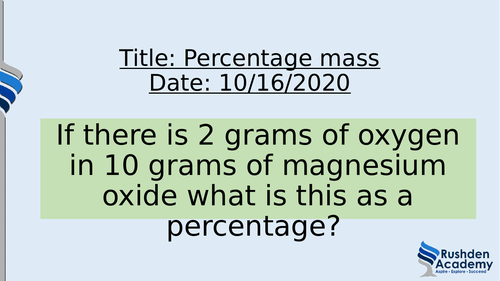 A complete unit for the atomic structure part of the 1st unit in Chemistry Contains: Lesson 1: Atoms, elements, compounds and mixtures lesson 2: conservation of mass and balancing Lesson 3: History of atomic models Lesson 4: Comparing models Lesson 5: Subatomic particles Lesson 6: Electron configuration Lesson 7: Modelling atoms using paper plates and counters Lesson 8: Drawing atoms Lesson 9: Size of atoms and isotopes Lesson 10: Relative atomic mass and isotopes Lesson 11: Relative formula mass Lesson 12: % composition mass - worksheet used in lesson found here: https://www.tes.com/teaching-resource/differentiated-worksheet-on-percentage-composition-by-mass-11538849 Also included: Student spec sheet Key word match up activity SLOP booklet + questions