Humanities Hub
Head of Humanities faculty. Specialism: RE and Sociology.
772Uploads
550k+Views
518k+Downloads
Head of Humanities faculty. Specialism: RE and Sociology.

This lesson looks at the different interpretions of Cromwell: a strong ruler, a hero and a villain. This is a lesson based primarily on sources.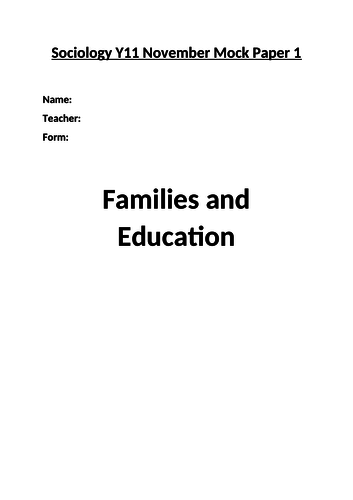 This is a mock paper that I have created for my Y11s as they have already completed the one (grrrrr) sample assessment available on the AQA website. It mirrors the sample paper throughout, but with different questions (obviously). 3 of the 4 items included in the paper are from the AQA text book so I cannot include the images of them for copyright reasons. I have, however, told you where they need to be inserted and where exactly to find them. Now includes model answers for each question.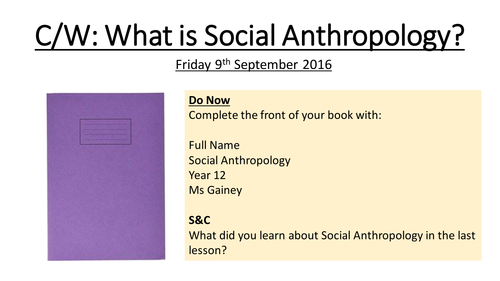 Introduction lesson to Social Anthropology. Looks at key terms, theoretical perspectives and a small activity on Watching The English to introduce them to ethnographic material. Please note, you will need a copy of or extracts from 'Watching the English' by Kate Fox. This lesson was planned for a double period lesson.

All the materials needed for a revision session. This was delivered during the Easter holidays in a carousel between 4 teachers. Can be used for after school revision or in class also. Topics covered: salvation, pilgrimage, sacraments, role of the church in the local community and worldwide. Includes exam guidance, success criteria and how to write a justified conclusion. Has a, b, c and d style questions for each topic (so 4 x 30 minute exam papers) with model answers and notes for teachers to help guide discussions.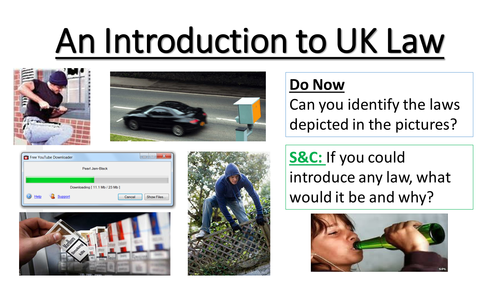 This is an adaption of a lesson that is already on TES. Students define key terms to do with the law (norms, rules, law, civil and criminal). They then look at why we have laws, the difference between civil and criminal law and categorise crimes.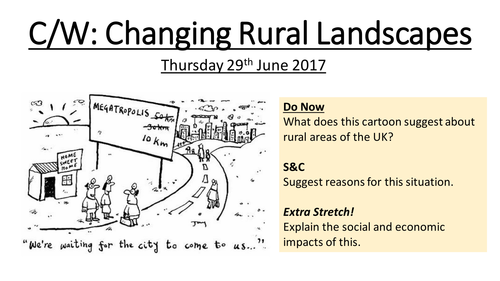 Please note: all resources needed for this lesson are included in the PPT. The lesson uses pages in the new AQA GCSE book, but I have created extra slides with relevant information that can be used instead. This lesson looks at how the population in two rural areas in the UK have changed, why and the social and economic effects of these.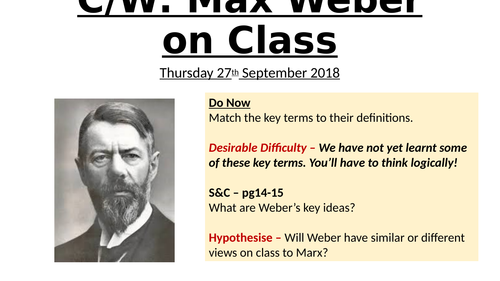 This lesson compares the ideas of Marx and Weber. I delivered this lesson to students after teaching them about Marx, but this could be delivered as a retrieval practice activity closer to exams. Also includes a practice exam question with a model (exceeding requirements of the paper) on the last slide of the PPT.

These are tests and model answers that were created to be used as mock papers and revision tools for Y11. Papers/Sections included: Issues of Relationships Issues of Life and Death Study of Christianity Study of Islam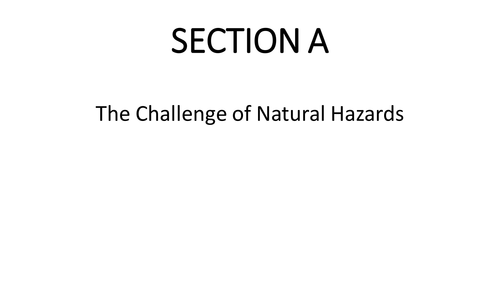 This is a revision guide for Unit 1 of the new AQA 1-9 Geography GCSE. Be warned; it's a beast! 97 slides long! This revision guide is based on the text book and is a condensed form of it. Feedback gratefully received.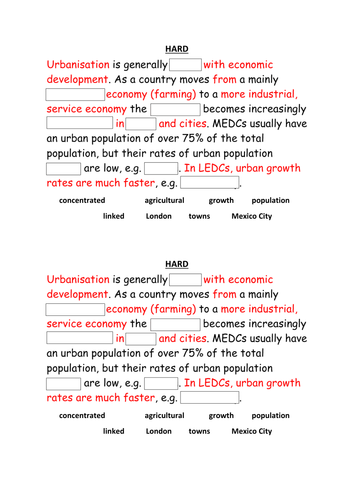 Lesson on megacities, urbanisation and why urbanisation occurs. Includes DARTs activity, differentiation, checking and extended writing.

This was a cover lesson where my students watched Hotel Rwanda and filled in the sheet.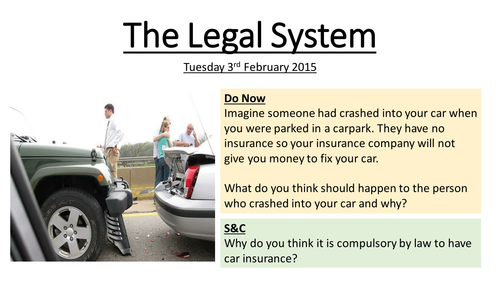 Lesson about the legal system and key organisations within it. Includes carousel activity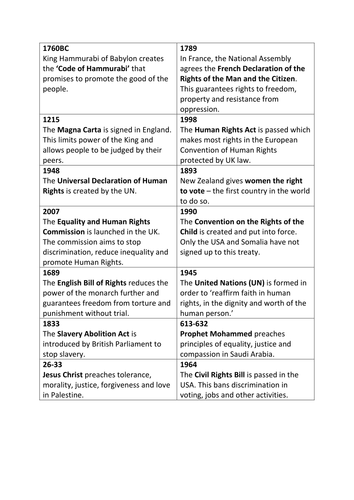 My students have already done a basic lesson on Human Rights which is already on TES. In this lesson students recall what Human Rights are, create a timeline of events in the history of Human Rights and evaluate whether or not the law is effective in protecting our Human Rights.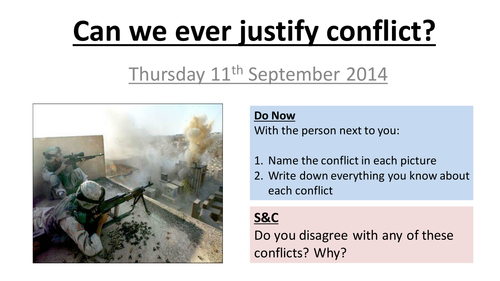 Introduction to conflict, key figures in JWT, conditions of a Just War and application to real life examples. All resources needed are included in the PPT. UPDATE - Carousel Information has been added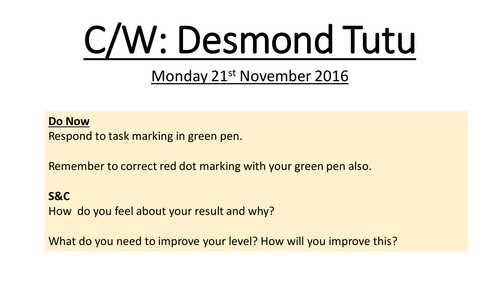 This lesson looks at Desmond Tutu and what motivated him to fight for racial equality. Lesson looks at what racism and apartheid is and uses sources to investigate motivations for Tutu's actions. Includes extended writing opportunity.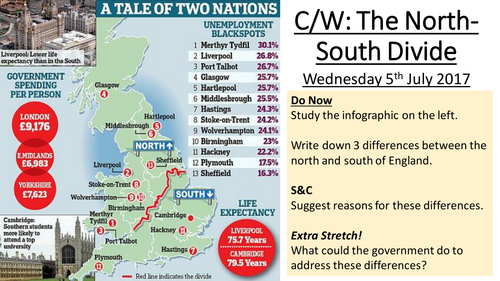 This lesson is for the 1-9 AQA Geography GCSE course, section B. The lesson looks at what the north-south divide is, why it exists and how the government is trying to reduce the divide. Textbook reference is the new AQA textbook for the course.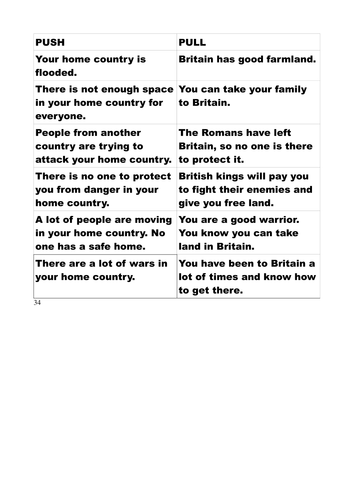 This is a sorting exercise for explaining push/pull factors for the Anglo-Saxons moving to Britain. This was used as part of a game on a suspended timetable day for Year 3.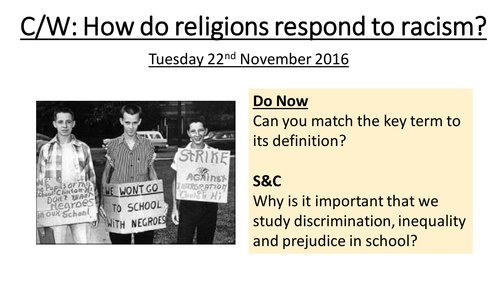 Students had a general lesson on inequality, prejudice and discrimination before this lesson (available on TES) which provided the groundwork for this lesson. In this lesson students look at Christian and Muslim responses to racism through religious teachings and the actions of Martin Luther King and Malcolm X. Includes exam practice. All resources included in PPT.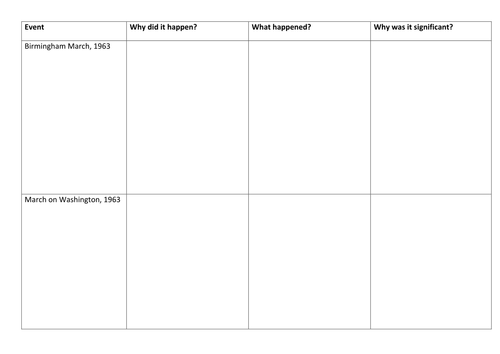 Lesson on these 2 key figures and their impact on the Civil Rights Movement. Taught to a lower set class. Information has been copied from the WJEC Development of the USA 1929-2000 text book. Links checked 23/02/16 and they ARE all working. Sometimes the URL needs to be typed into youtube search bar (except MoW one as it is BBC). Please note that you do need to copy the information from the above text book. It is clear that this information is not provided in this download.