Humanities Hub
Head of Sociology and teacher of Religious Education, Citizenship, History and Geography
734Uploads
473k+Views
461k+Downloads
Head of Sociology and teacher of Religious Education, Citizenship, History and Geography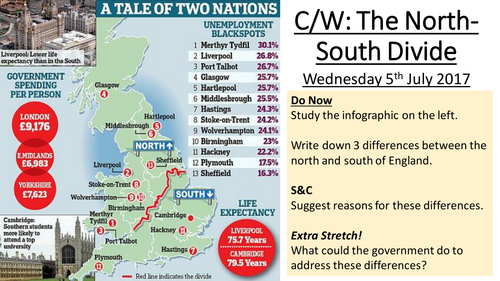 This lesson is for the 1-9 AQA Geography GCSE course, section B. The lesson looks at what the north-south divide is, why it exists and how the government is trying to reduce the divide. Textbook reference is the new AQA textbook for the course.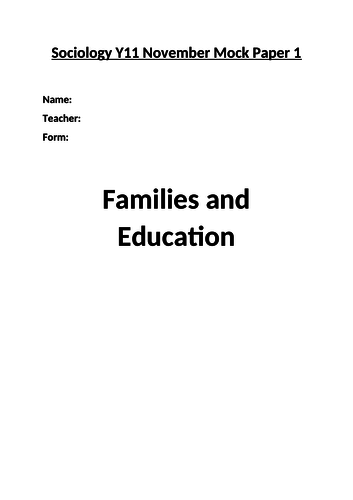 This is a mock paper that I have created for my Y11s as they have already completed the one (grrrrr) sample assessment available on the AQA website. It mirrors the sample paper throughout, but with different questions (obviously). 3 of the 4 items included in the paper are from the AQA text book so I cannot include the images of them for copyright reasons. I have, however, told you where they need to be inserted and where exactly to find them. Now includes model answers for each question.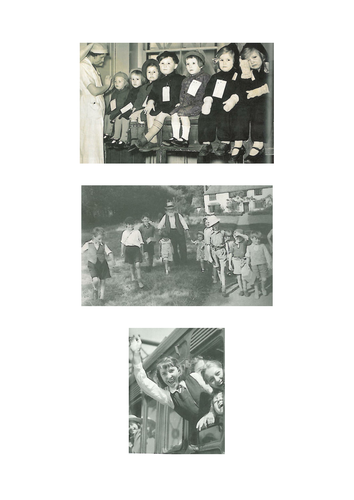 Students look at different experiences of evacuees and write a diary entry detailing these. This lessons includes Assessment for Learning.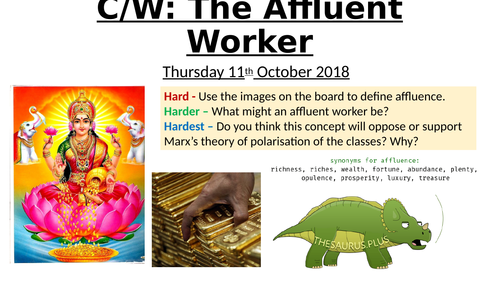 This lesson looks at the traditional working-class vs new working-class (affluent worker). There are lots of checking activities and exam practice in the lesson. WILF and WALT included.

This lesson is a single lesson that introduces poverty. Includes: definitions of poverty, how it is measured (numeracy task) and sociological explanations of poverty. The lesson has WALTs, WILFs and checking (A4L) activities.

This lesson looks at social mobility: what it is, different forms, how socially mobile the UK is and the effectiveness of government policies. This lesson includes WALTs, WILFS, checking (A4L) and literacy tasks. Please note: the articles/research papers are in the notes section of the PPT.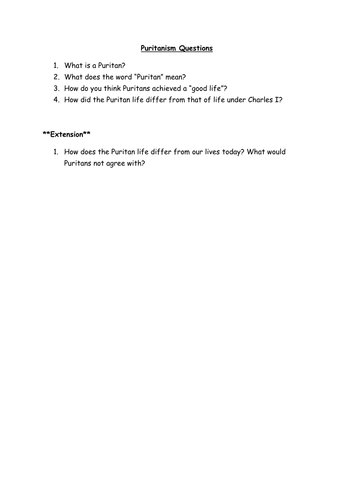 This lesson looks at changes that Cromwell made and why he made them. There are 2 versions of this lesson. The 8O lesson is more structured as they are less well-behaved group and would not be able to concentrate during a carousel activity. The 8B lesson is for a group that is more well-behaved and can be allowed a little more freedom.

This lesson looks at what globalisation is and evaluates the concept. There are also activities to help students develop their explanations which links to a practice 3 mark question. I include WALTs, WILFs and checking activities in my lessons.

This is a double lesson that looks at relative deprivation and Townsend's study. You will need access to Youtube and the textbook for this lesson. Lesson includes: checking activities, WALTs and WILFs and summarising activities.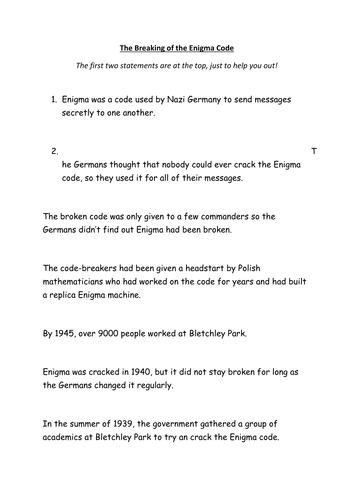 This lesson looks at the breaking of the Enigma code and its effect on WWII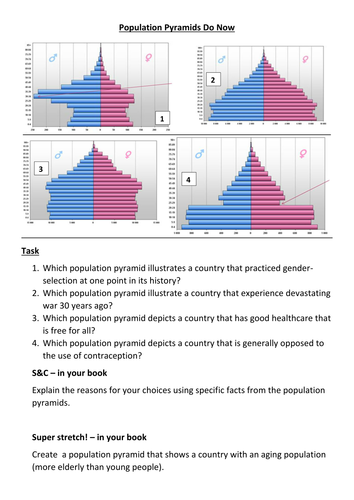 Activity involves 4 population pyramids that students have to analyse and match each statement to the correct pyramid. Challenge activities include analysis and the creation of their own population pyramid. This activity was used as a recap. Could be modified to introduce the topic.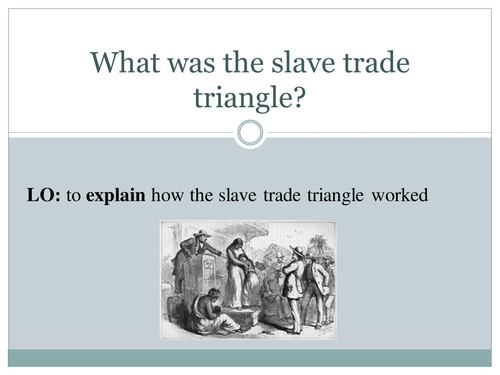 This lesson was taught to two Year 8 groups who responded well and engaged with the lesson. The Ending Slavery booklet is a resource I found on TES and all credit must be given to the owner of this. I did not create it. I have included it as it has the cards for the main activity.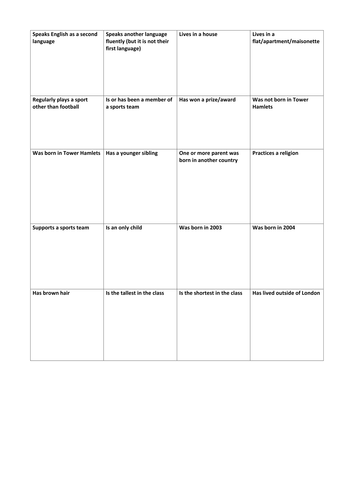 Introduction to the Humanities. You will need to print off some world maps and have some atlases for this lesson. Covers: RE, Citizenship, History and Geography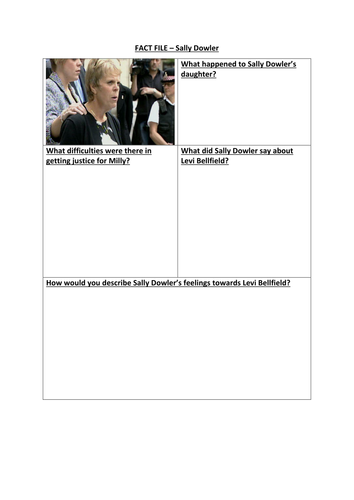 Lesson looks at forgiveness with a focus on Gee Walker, Sally Dowler and Julie Nicholson. Students complete fact files for each mother and suggest reasons why their opinions differ. Religious teachings included. Long answer question at the end.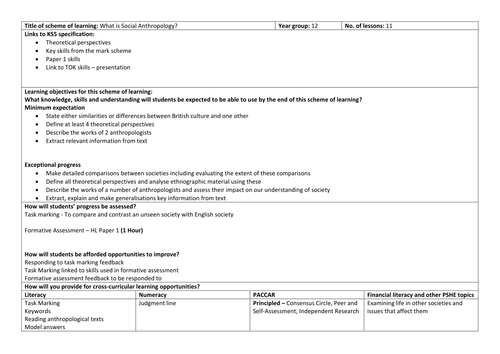 11 lessons with detailed plans, LOs, home learning and how progress will be monitored.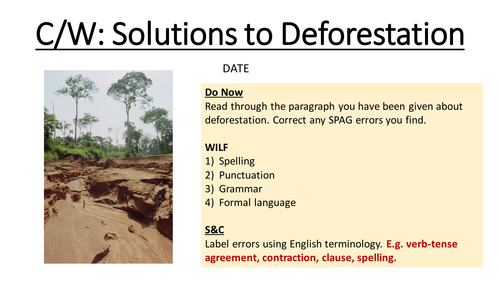 This is a lesson that looks at a number of solutions to deforestation. Then leads to a speech activity overseen by Michel Temer.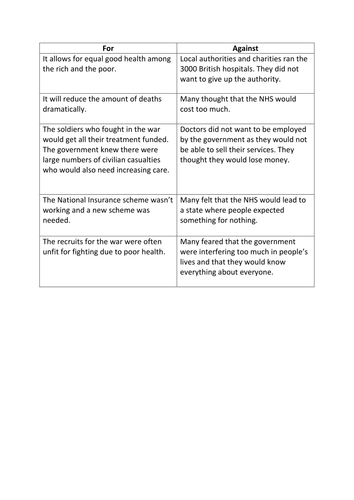 This lesson looks at the NHS and opposition towards it when it was set up. This lesson includes source analysis and a card sort.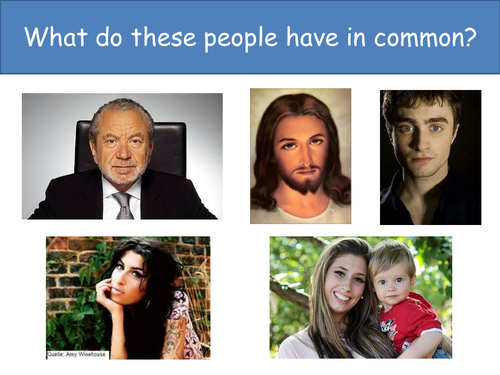 This lesson looks at what anti-semitism is and why it existed in 1930's Germany.