Humanities Hub
Head of Humanities faculty. Specialism: RE and Sociology.
778Uploads
571k+Views
530k+Downloads
Head of Humanities faculty. Specialism: RE and Sociology.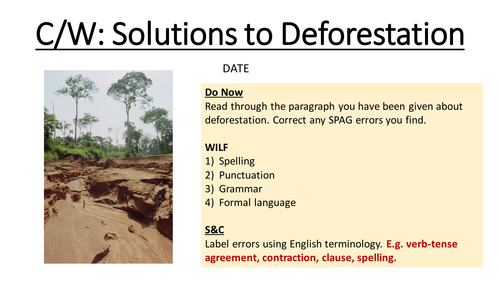 This is a lesson that looks at a number of solutions to deforestation. Then leads to a speech activity overseen by Michel Temer.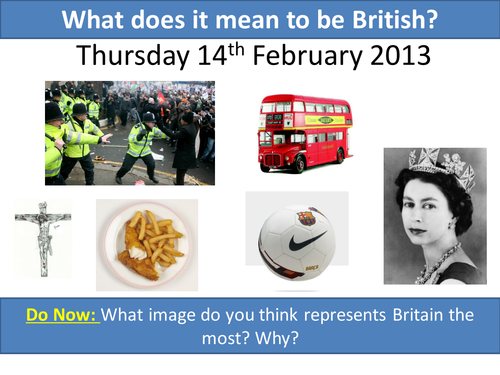 This lesson is based on group work and looks at how people can become British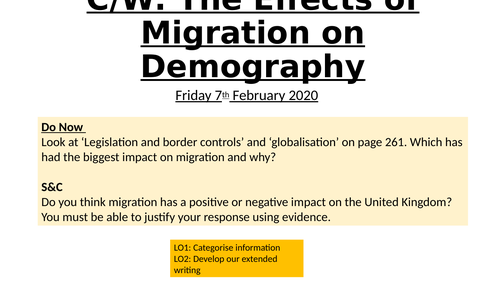 1 mini lesson and 1 double lesson on migration and its impact on families and household structures. Includes: WALTs and WILFs Home learning DARTs Formative assessment Exam practice and chains of reasoning plans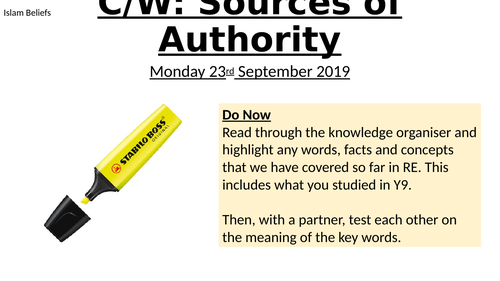 A lesson that looks at the differences between the Qur'an, Sunnah and hadith. This is approximately 50 minutes long and has WALTs, WILFs, checking activities and a home learning activity.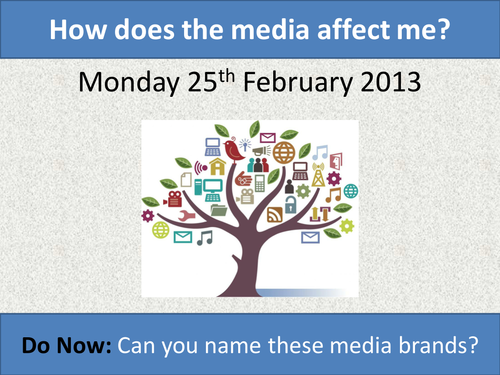 This lesson looks at the effect of media, social media and students evaluate the effect compared to social influences (family and friends).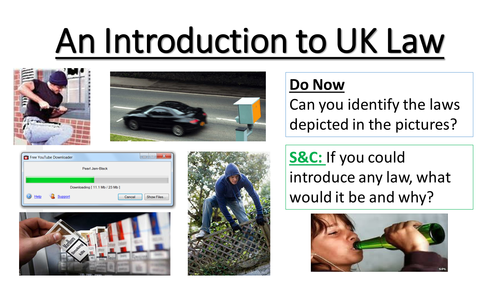 This is an adaption of a lesson that is already on TES. Students define key terms to do with the law (norms, rules, law, civil and criminal). They then look at why we have laws, the difference between civil and criminal law and categorise crimes.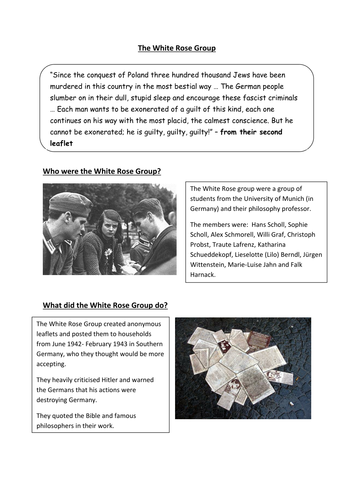 This lesson is a creative lesson where the students create posters about a certain group or a certain person who resisted the Nazis. White Rose Group, Claus Von Stauffenberg, Oskar Schindler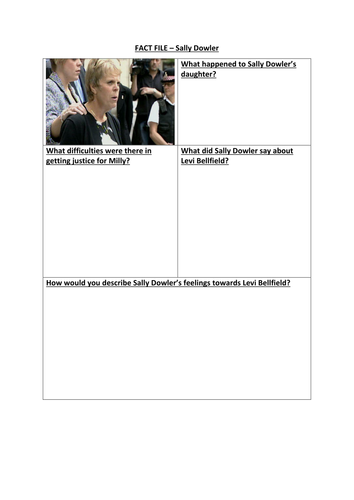 Lesson looks at forgiveness with a focus on Gee Walker, Sally Dowler and Julie Nicholson. Students complete fact files for each mother and suggest reasons why their opinions differ. Religious teachings included. Long answer question at the end.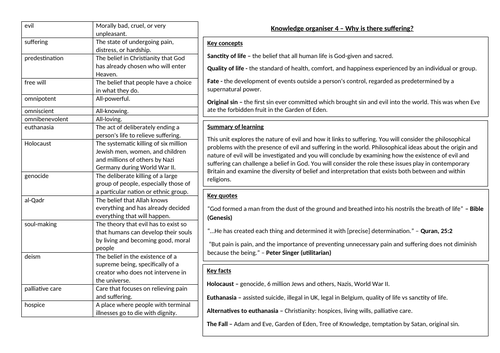 We teach the course in an interleaved manner, so this SOL touches on components of the Christianity paper, Issues of Life and Death and Issues of Good and Evil. Topics covered: Evil Suffering (inc. problem of suffering) free will predestination Sanctity of life Quality of life (inc. Singer) Euthanasia SOL includes the following elements: WALTs and WILFs Retrieval practice Formative assessment Opportunities for extended writing/exam practice Home learning DARTs activities Oracy strategies (such as think, pair, share)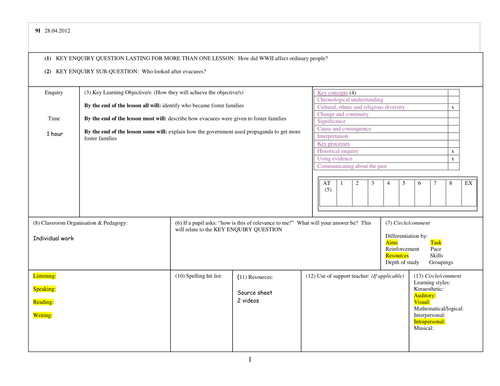 This lesson looks at the different types of people who looked after evacuees. Includes source work.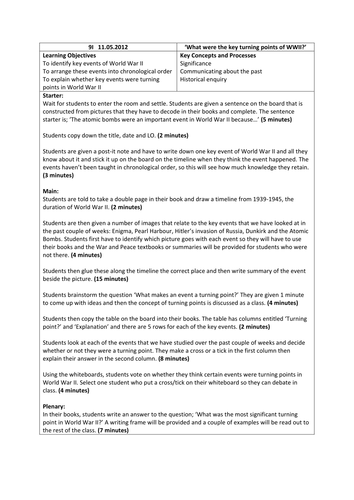 This lesson was delivered after a series of 5 lessons looking at key events of WWII. These were: Dunkirk, Pearl Harbour, Hitler's invasion of Russia, the atomic bombs and Enigma. This lesson ties up all the loose ends and evaluates the significance of each event as well as promote chronology. You could leave it like this or you can can go onto group presentations like I am going to do.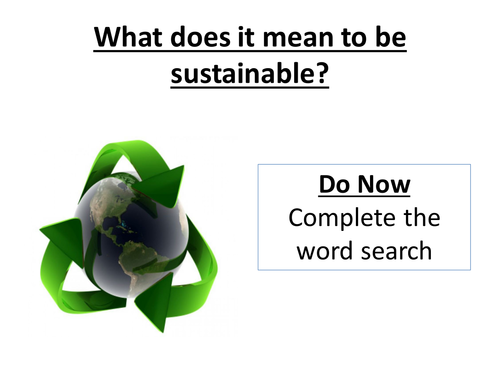 This lesson introduces students to sustainability, the principles of it and a case study.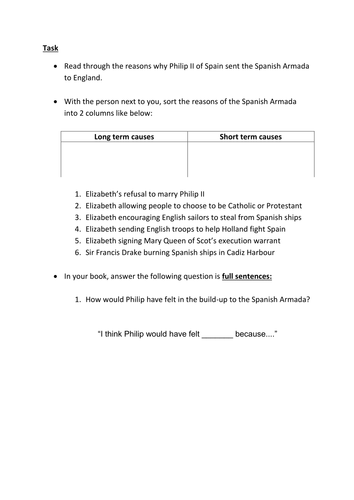 Students assess the reasons for the Armada and sort them into long term and short term causes. Students are asked if they think Elizabeth was to blame for the Armada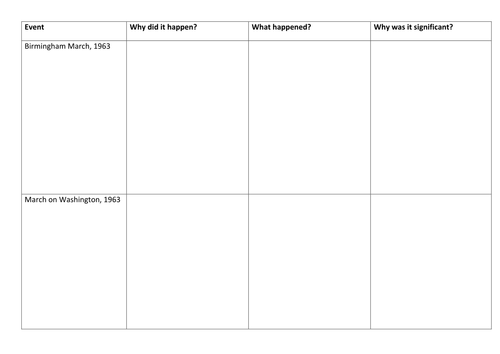 Lesson on these 2 key figures and their impact on the Civil Rights Movement. Taught to a lower set class. Information has been copied from the WJEC Development of the USA 1929-2000 text book. Links checked 23/02/16 and they ARE all working. Sometimes the URL needs to be typed into youtube search bar (except MoW one as it is BBC). Please note that you do need to copy the information from the above text book. It is clear that this information is not provided in this download.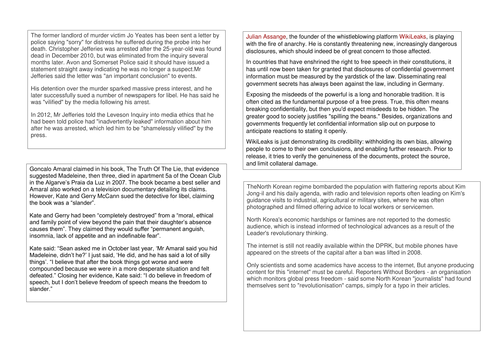 A number of different lessons to approach this topic including the answering of a 12 mark question. Case study information included in simple and concise manner and a more bulker up manner.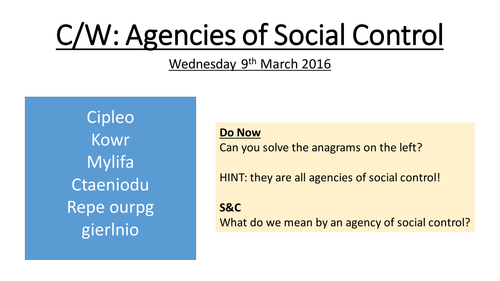 This lesson recaps agencies of social control in the context of the optional unit of crime. Students then answer a 20 mark question on whether or not the police is the most influential agency of social control.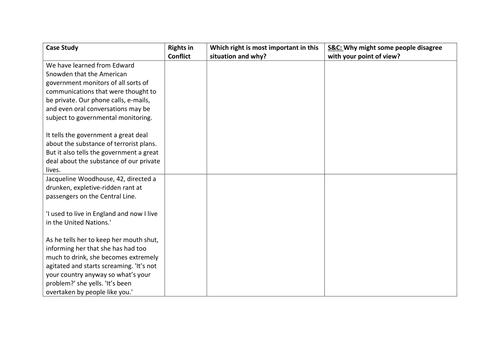 Lesson looks at ranking human rights (diamond 9), looking at absolute and limited rights (including a source activity) and task marking based around the new Citizenship analysing viewpoints question. Example answer included.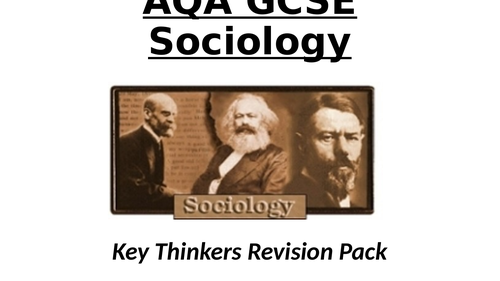 All the key theories and thinkers students need to know for each unit. A brief summary of their studies.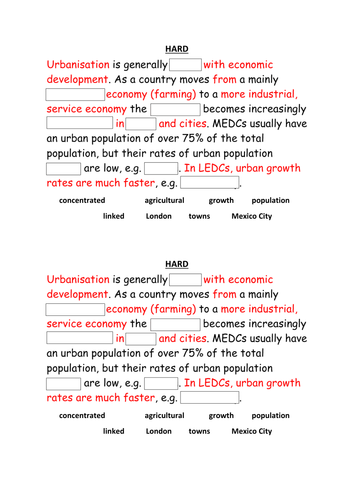 Lesson on megacities, urbanisation and why urbanisation occurs. Includes DARTs activity, differentiation, checking and extended writing.