718Uploads
469k+Views
458k+Downloads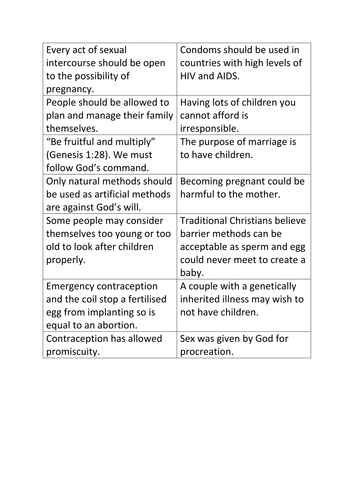 This lesson looks at Muslim and Christian attitudes to contraception, differing views in each religion and types of contraception. Taught over a double period with extended writing opportunity. If you wish to give students extra notes after the Islam video then photocopy information from a textbook. I have used pages 80-1 in the EDEXCEL Religious Studies Religion and Life Christianity & Islam text book.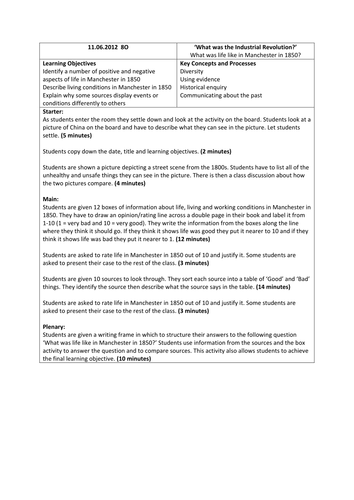 This lesson looks at life in Manchester in 1850 and looks at the good and bad things about it. A good introduction to the Industrial Revolution.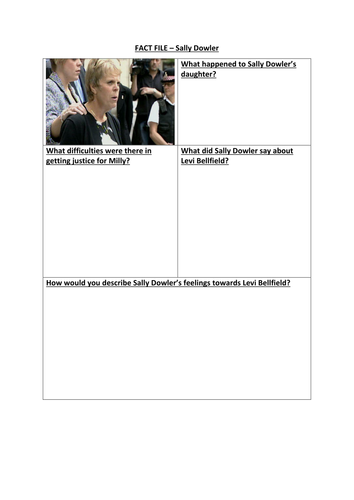 Lesson looks at forgiveness with a focus on Gee Walker, Sally Dowler and Julie Nicholson. Students complete fact files for each mother and suggest reasons why their opinions differ. Religious teachings included. Long answer question at the end.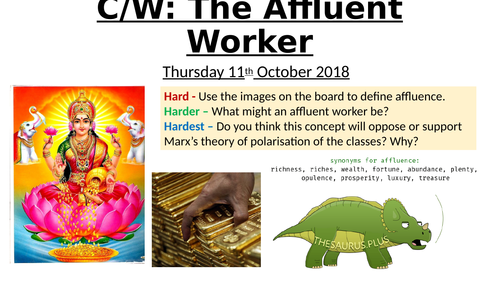 This lesson looks at the traditional working-class vs new working-class (affluent worker). There are lots of checking activities and exam practice in the lesson. WILF and WALT included.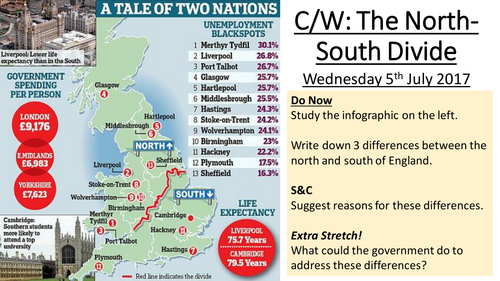 This lesson is for the 1-9 AQA Geography GCSE course, section B. The lesson looks at what the north-south divide is, why it exists and how the government is trying to reduce the divide. Textbook reference is the new AQA textbook for the course.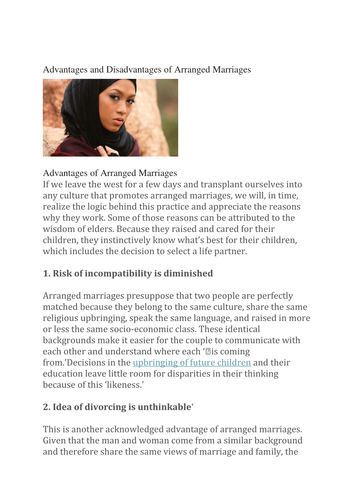 Lesson looks at arranged and forced marriages and the differences between them. Looks at characteristics of both types of marriages, defines key terms, debate and a documentary about forced marriages. Differentiation included.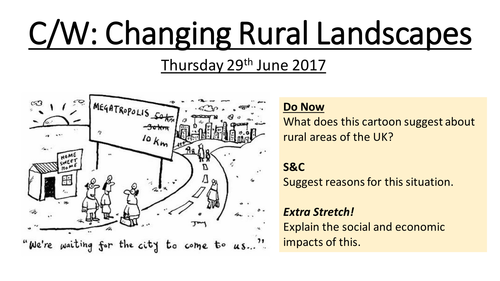 Please note: all resources needed for this lesson are included in the PPT. The lesson uses pages in the new AQA GCSE book, but I have created extra slides with relevant information that can be used instead. This lesson looks at how the population in two rural areas in the UK have changed, why and the social and economic effects of these.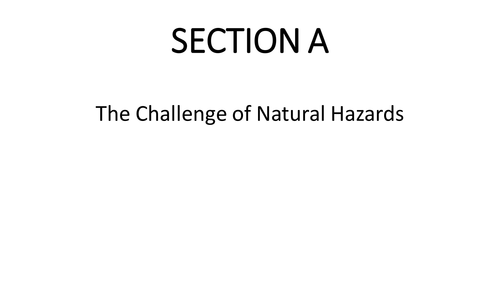 This is a revision guide for Unit 1 of the new AQA 1-9 Geography GCSE. Be warned; it's a beast! 97 slides long! This revision guide is based on the text book and is a condensed form of it. Feedback gratefully received.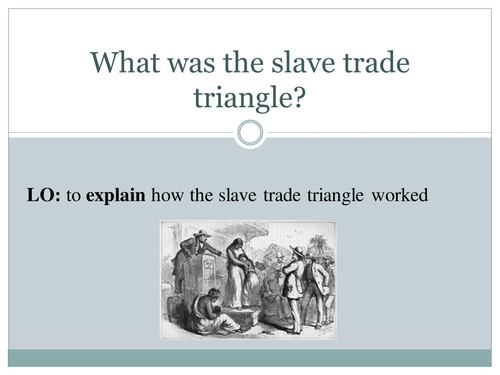 This lesson was taught to two Year 8 groups who responded well and engaged with the lesson. The Ending Slavery booklet is a resource I found on TES and all credit must be given to the owner of this. I did not create it. I have included it as it has the cards for the main activity.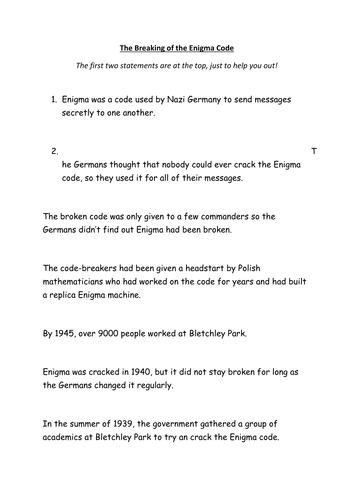 This lesson looks at the breaking of the Enigma code and its effect on WWII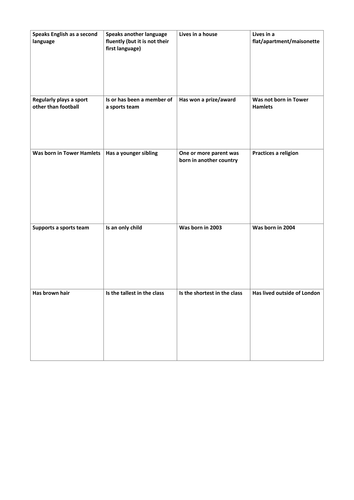 Introduction to the Humanities. You will need to print off some world maps and have some atlases for this lesson. Covers: RE, Citizenship, History and Geography

A Handout for teachers about how to deal with conflict situations with students.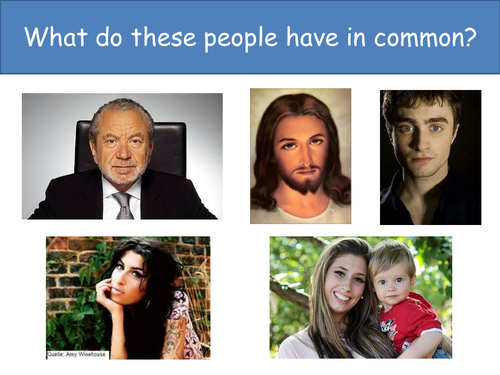 This lesson looks at what anti-semitism is and why it existed in 1930's Germany.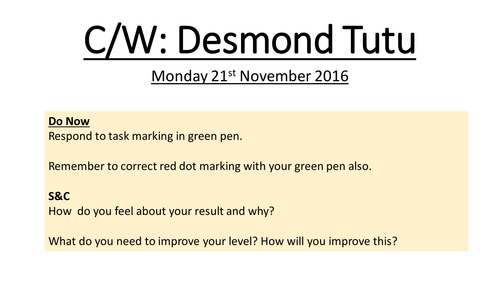 This lesson looks at Desmond Tutu and what motivated him to fight for racial equality. Lesson looks at what racism and apartheid is and uses sources to investigate motivations for Tutu's actions. Includes extended writing opportunity.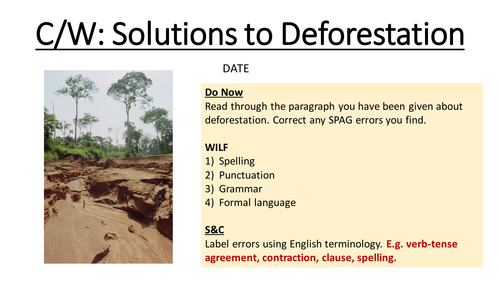 This is a lesson that looks at a number of solutions to deforestation. Then leads to a speech activity overseen by Michel Temer.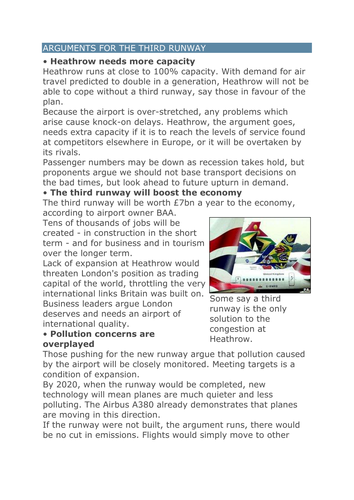 This lesson looks at improvements in: rail, road, port and airport infrastructure in the UK using paired work and an ambassador activity. The students then look at the proposed expansion of Heathrow and debate whether or not it should have a third runway. Please note: for the activity for the improvements of infrastructure, you can either use the text book (page numbers in notes section) or the slides at the end of the main PPT.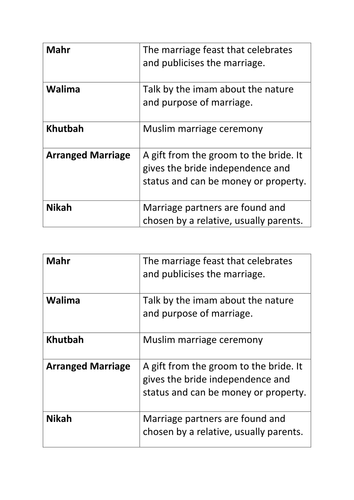 Lesson looks at Islamic Marriage in context of new WJEC GCSE spec. Includes needed religious teachings, features of the ceremony, how Muslims select partners and key terms. H/L asks them to look at temporary marriage from Sunni and Shia perspectives.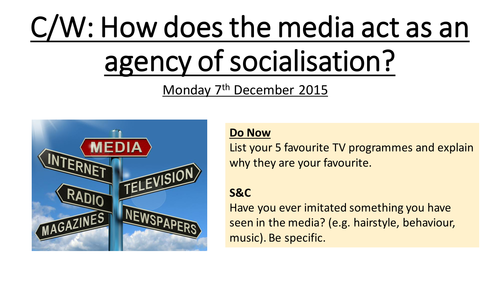 This lesson looks at body image, terrorism and ethnicity and how it is portrayed in the media. We have already done Citizen Khan but did not get the chance to do the exam question which is why it may seem out of place. I suggest watching 'Auntie Noor' or 'Naani's Return' for the students to make notes. Exam questions and some mark schemes have been included. There is an exam question for home work also.