Grefintec's Shop
Resources made by me and shared for free.
68Uploads
90k+Views
78k+Downloads
Resources made by me and shared for free.

LO 3 Evaluate a Forest School programme 3.2 Carry out a summative evaluation at the end of the six Forest School sessions and explain how this will inform future sessions Template form to evaluate a block of six session for use as part of a Forest School Leader portfolio

Table for students to complete detailing the different biological components of inspiration and expiration Created for an A-Level class but may be suitable for higher level GCSE #ventilation #gas exchange #breathing #lungs #inspiration #expiration

Coins for early maths skills development. Just print out and stick the appropriate 'head to tail' and laminate. It may not feel like the real thing but they look the same albeit on a bigger scale.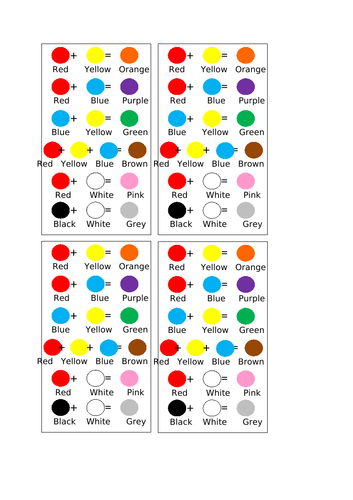 I work in a Nursery School where there is a childcare provision. We therefore have a 'baby room' and a 'toddler room' in addition to the Nursery School classroom. In each room there are paints in pots and easels. What new skill are they learning with the resources provided? Admittedly their artwork should improve as they develop but I wanted to add more thought to the skills that I wanted them to learn through their play e.g. mixing, quantity, responsibility, cause and effect. I have now set up a self dispensing paint provision using a palette rather than paint pots. It means that they have the ability to mix paint to create new colours. Also a range of painting materials have been provided, not just the typical thick paint brush. I printed the labels onto A4 self adhesive sheets and cut them to size. To stop the paint from drying out and clogging the pump I have added water and a drop of dishwasher detergent. If they do clog, soak the pump in warm water and leave overnight. The bottles themselves came from Poundstretcher and originally had hand soap in them. Skills based learning, adding challenge to the painting provision #EYFS #learningthroughplay #learningthroughart #ContinuousProvision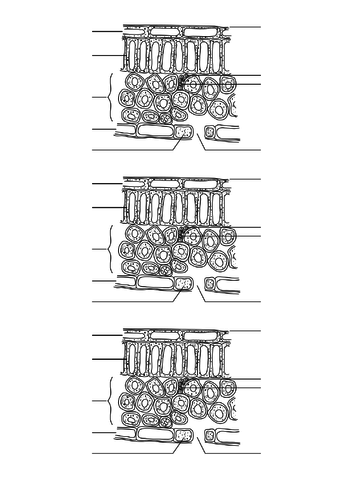 Diagram of a leaf cross section to label. I have used this with KS3 and KS4 pupils.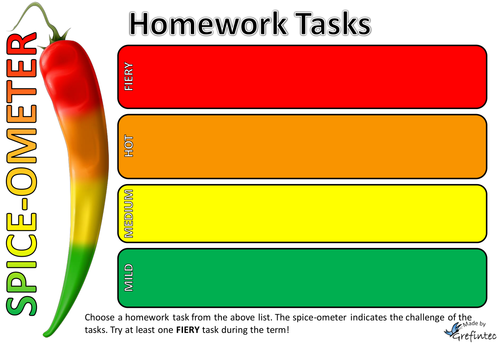 This differentiated homework task sheet enables students to take ownership for their own learning. The resource has been created using PowerPoint, this means that text boxes can be inserted onto the challenge levels to describe the tasks. I suggest two or three choices of task per challenge level. The challenge levels are indicated by spiciness, the spicier the task, the more challenging it is. Keywords: whole school, homework, task sheet, worksheet, class template, chili, differentiated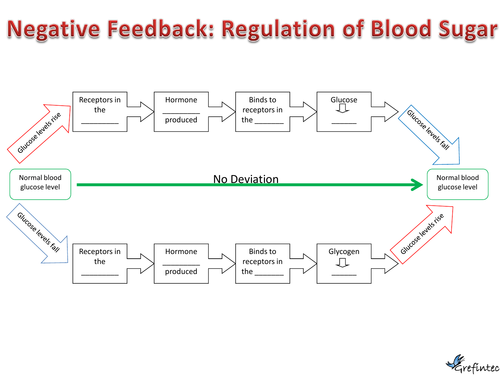 Slides and pdf of a diagram for students to complete to illustrate the negative feedback mechanism for the control of blood sugar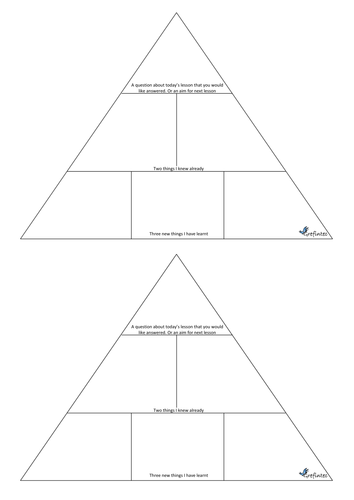 A quick and simple way to assess students learning and also find out what their aims and needs are for next lesson.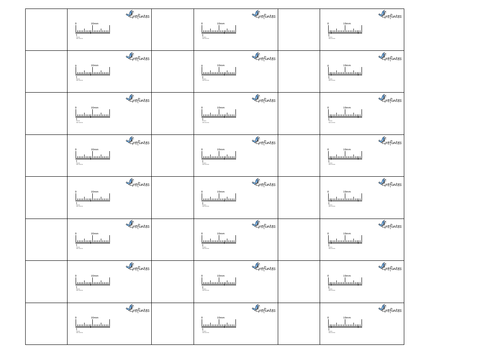 Whilst I do not claim that these are of the quality you would purchase from a science shop, they are certainly good enough for use in class. Obviously quality is also dependent upon your printer and please only print on printable OHP acetate film . If you use the incorrect type it can melt inside your printer and wreck it. Method Print out on printable transparency acetate film 24 micrometers per A4 sheet Cut out and use directly (no need to put on a slide) Each interval is 500um

Formative Assessment/Assessment for Learning 1. At the start of a new topic, get your pupils to stick this in on the first page. 2. Ask them to write everything that they already know about the topic in the centre square. 3. Then either mid way through the lesson, or mid way through the topic, turn back to this first page and ask the pupils to write everything that they know in the middle rectangle - using a different colour ink really highlights their new learning. Also at this point they can work as a 'talking pair' and expand on this. 4. At the end of the topic, return to this first page and complete the final rectangle, again using a different colour is a good idea, as is incorporating 'talking pair' information. A simple way to let both you and your students know what progress they have made.

Template form to evaluate each of six sessions making up a block for assessment as part of a Forest School Leader Portfolio. LO 3 Evaluate a Forest School programme 3.1 Evaluate each Forest School session and make amendments to the next session plan as appropriate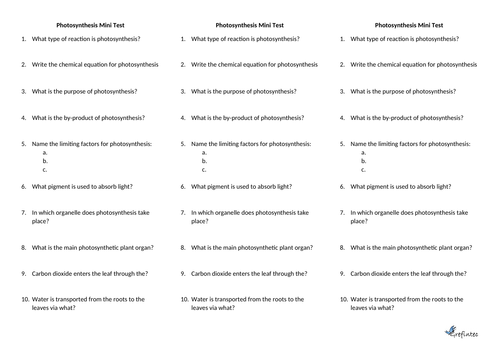 I have created this mini test as a quick assessment of my Year 10's photosynthesis knowledge. Formated with three tests to a page so can be easily answered on the sheet and stuck in books without lots of printing. Answers included.

A Learning Outcomes/Objectives Slide proforma which can be added to your own lesson PowerPoint to show pupils which outcomes/objectives aim to be achieved during the lesson. Differentiated using Bloom's taxonomy enabling you to clearly show lower and higher level outcomes/objectives. Just adapt to your own requirements by deleting the boxes that you do not need - an example is given with three outcomes. Just type in the outcomes into the colour coordinated text box. Keywords: Bloom's taxonomy, knowledge, comprehension, application, analysis, evaluation, synthesis, lesson outcomes, lesson objectives, higher level, lower level, differentiation.

Slide created as part of a a test review when the results revealed that a large number of pupils had labelled mitochondria in sperm as chloroplasts. This clipart/slide was created to help address this misconception. Keywords: sperm, mitochondria, chloroplast, misconception.

Certificate of Achievement, created for my nursery school leavers. Can be edited.

This year we are unable to make the traditional take home, end of year gifts to share with families, as the majority of my nursery class is at home. I still wanted them to have something special to celebrate the end of the academic year. So, I have created a template for an activity for them to do at home with support from parents/guardians. We have heard so much about curves during the ongoing pandemic that I thought it would be nice to take control of one for ourselves! There are two versions, one is to be completed using a pencil and ruler, and there is a second version which is to be completed using a needle and thread. We sent this version home to all of the children with a plastic needle and thread. Linked to the EYFS it is also a learning activity, helping to develop those all important numeracy skills and fine motor skills.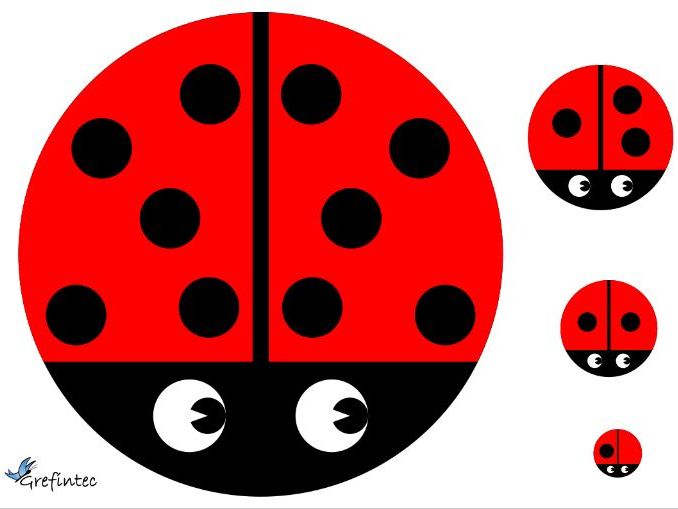 Help develop understanding of size and amount by using these proportionally sized ladybirds. The more spots (1-10) they have, the bigger they are. Idea: Hide around the room to be discovered. Once found, the children can be encourage to line them up in size order and/or using the number of spots. Print our a couple of sets and have a race, who can organise them the quickest. Is it quicker to do it by size or by counting the spots?

An easy resource to learn and play with to develop early numeracy skills. Numbers whose height is proportional to their value. For example, two 'fives' are the height of one 'ten'. Can be used to develop understanding of size and amount as well as being a tool to develop understanding of number bonds. The figures also have dots on which are equivalent to their value, so support development of understanding of value and amount. Also helps to develop the skill of subitising. How to use: Print out (on plain or coloured paper/card) Cut around the rectangular shape Use like this - Can be used to create matching patterns, can be coloured in or drawn on. Alternatively laminate for longevity. When laminated can also be used as a wipe clean writing tool. Create challenges eg Can you choose numbers which when added together are the same height as the number 10?

A simple Venn diagram template to print out and give to pupils for use as a starter, plenary or even extension task. Keywords: Cell Biology, Venn diagram, Eukaryotic, Prokaryotic