Grefintec's Shop
Resources made by me and shared for free.
67Uploads
74k+Views
64k+Downloads
Resources made by me and shared for free.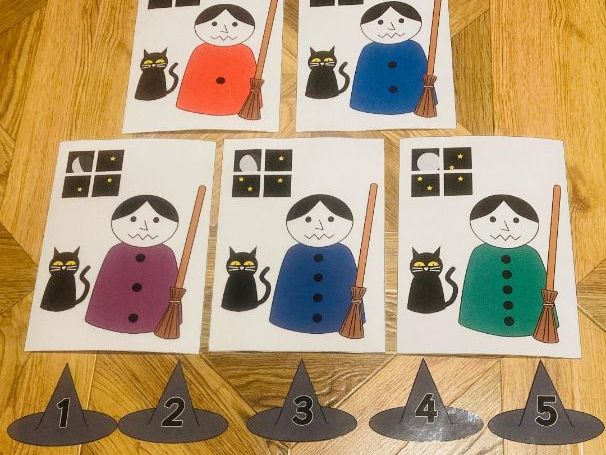 Explore numbers, developing an understanding that they represent quantities and use them to count, create sequences and describe order. Skill development supported by this resource include: Match numeral and quantity. Recognition of numerals 1-5. Make comparisons between quantities. Use some language of quantities, such as 'more' and 'a lot'. Develop subitising skills. Number order. Use some number names accurately in play.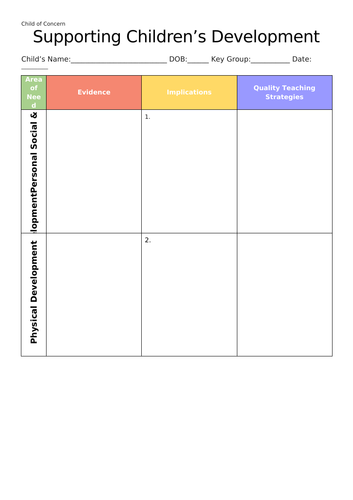 This is the form I created for use in my setting's 'Child of concern' meetings. It enables us to record why we are concerned, the potential implications and the quality teaching strategies we will use as a class team to support that child's development. Linked to the 3 prime areas of the EYFS.

Created for Valentine's day, but can be used any time. Match the two halves of a broken heart using the written number and a dot (heart) pattern. Differentiate by printing on different coloured piece of paper for each page or the same coloured paper for more challenge.

In celebration of Science Week and in conjunction with our current theme of 'Down on the Farm' I have created a series of ten experiments which can be done in nursery school as an adult led activity.

Tracking the animals from Handa's surpise using droppings. This was done using actual models of the poo, but the photographs can be used instead. We used them in the local woods too for added realism and created a film using FX Guru (Zoo Escape special effect). The poo discussion could use size of dropping and size of animal. Why is there a difference in colour? Similarities between your own poo and another animal (monkey) - why? Identifying bird poop from prior knowledge of bird poop in the UK. Stimulates children's interest and is very entertaining. We also wore gloves for added realism when handling the model droppings. Droppings were made from clay and painted where appropriate with a mix of PVA and ready mixed paint. The bird poop is cornflour and water with a drop of black read mixed paint.

To support children who are at an early developmental stage with their communication skills - in particular understanding (one/two information carrying words), I will differentiate my speech. This is a tip sheet that I give to parents/guardians so that they can use the same strategy at home. For information, we use EKLAN EYBIC to assess understanding, this assessment is used to determine how many information carrying words a child can follow in a message.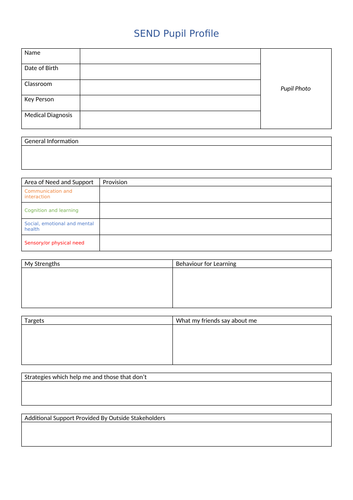 Designed for use in our nursery school. A single page page profile that includes the four broad areas of need and support : Communication and interaction; cognition and learning; social, emotional and mental health, and sensory and/or physical needs. For information a detailed explanation of these is given in Chapter 6, Schools, in the 0-25 SEND Code of Practice, from paragraph 6.28.