J Po's Shop
I am a teacher of Geography at an 11-18 school and Co-ordinator of PSE and Careers.
7Uploads
1k+Views
480Downloads
I am a teacher of Geography at an 11-18 school and Co-ordinator of PSE and Careers.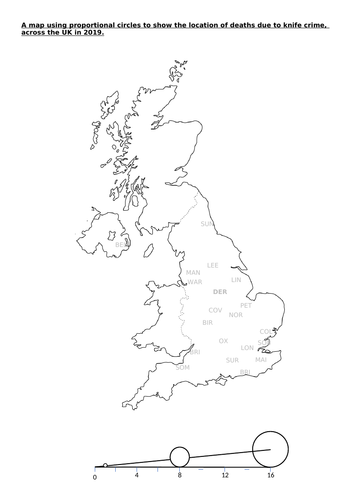 This is a lesson created for students based on the issue of knife crime in the UK. Students are to consider how the rise in knife crime is affecting different groups of people, in different parts of the country, as well as carrying out a data presentation activity. Students are then encouraged to think about how they can keep their school safe from the dangers of knife crime.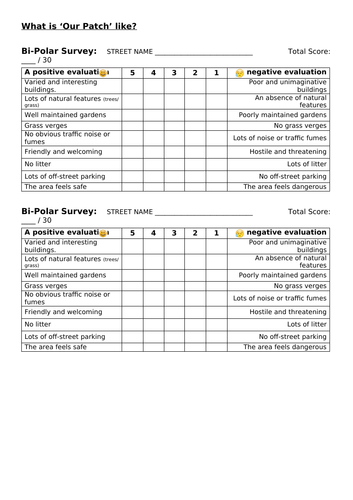 This is a simple fieldwork activity aimed at KS3 students, early in their Geography studies. Students will study two local streets, completing bi-polar surveys, looking at the environment of their area. A write up sheet is included, guiding students and encouraging them to consider their methodology, data presentation, evaluation and analysis. I have found that modelling the worksheets work best, and perhaps a structure for the analysis has worked well. With the data collection and write up, I anticipate that this activity should take two lessons to complete.
This is a lesson that has been used for KS3 students in PSHE and Geography lessons, in order for students to explain their feelings about the school environment. Useful for gaining 'pupil voice' and understanding how younger students are adapting to their new school, this lesson has been used to help better understand the thoughts and opinions of students. This is a complete lesson that also introduces students to data collection (qualitative and quantitative), and just needs a map of your (school) environment adding, to make relevant to students.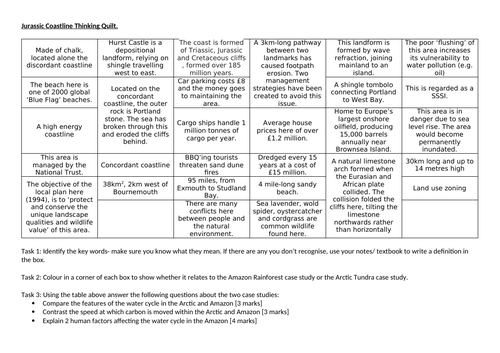 This is a set of resources used as a revision session for Physical Systems - Coasts at A-Level. Resources for all activities are included and the session was run over 90 minutes. Tasks are based upon knowledge and understanding as well as case study knowledge.
A lesson-by-lesson booklet resource aimed at home learning, developed primarily for Eduqas B Component 1: Urban and rural processes and change in the UK. 1.2.4: What is the cause and effect of change in retail provision across the UK? Complete with Glossary of Key Terminology, differentiation and challenge activities.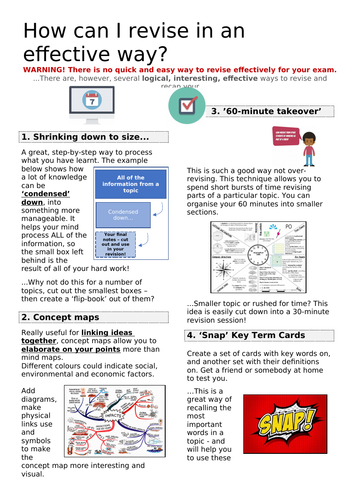 A simple information sheet for students and parents/carers, created to encourage students to vary their revision strategies.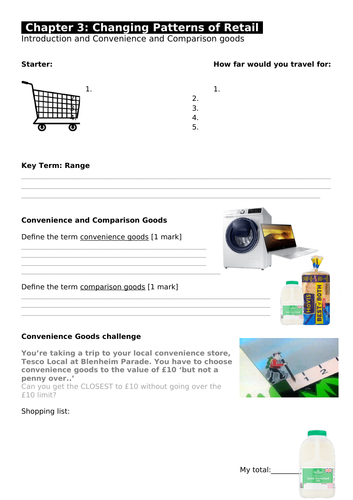 A lesson which introduces lots of the key terminology to GCSE Geography students about the theory of retail in the UK. This lesson includes presentation and step-by-step worksheet.