46Uploads
3k+Views
436Downloads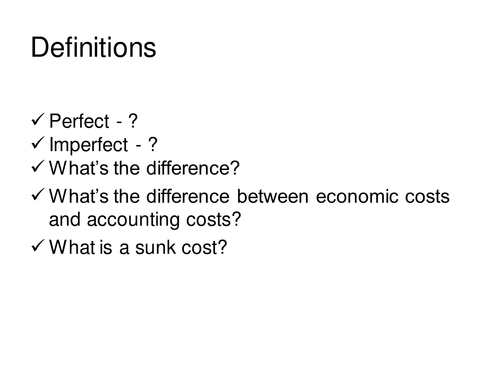 The nature of revenue in different markets structures Combining revenue and costs to show how profits differs in different market structures Whole lesson: Theory and activities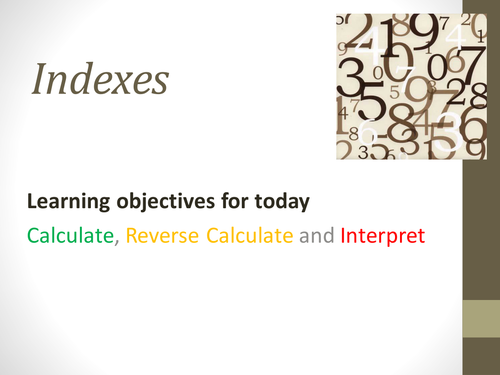 Calculate, Reverse Calculate and Interpret. With additional activities Weighting and Inflation. Includes: Theory and many differentiated activities (individual, paired and group)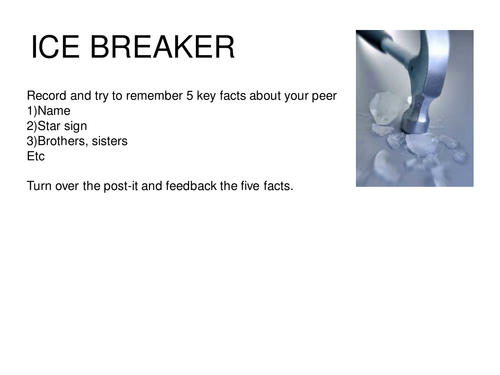 To understand the nature of the course and expectations (AQA) To understand 'What is Economics?' and apply it To understand 'The methodology?' and apply it Includes: Ice breaker starter, theory, activities and links to videos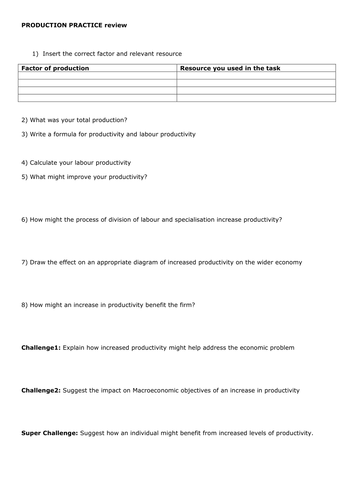 Learning Objectives: 1) To understand the key terminology: Production, Productivity, Specialisation and Division of Labour. 2) To apply those terms to a practical example 3) Assess how production and productivity can be increased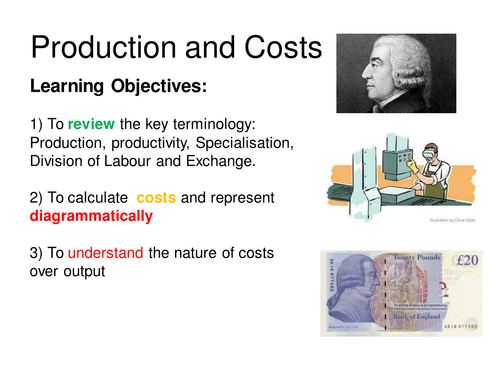 Learning Objectives: 1) To review the key terminology: Production, productivity, Specialisation, Division of Labour and Exchange. 2) To calculate costs and represent diagrammatically 3) To understand the nature of costs over output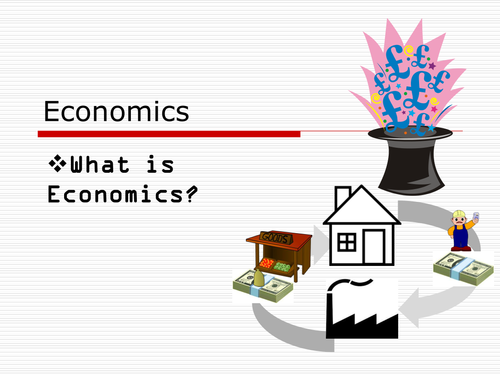 Introduction to Economics, including Macro and Micro with supporting resources. (whole lesson) A taster/introductory lesson, that combines discussion activities, an article activity and a game based activity. These explain the nature of economics, introductory economic concepts such as needs & wants, scarcity, opportunity cost etc. It also gives a brief taste of Microeconomics and Macroeconomics. Supporting notes are included in the ppt.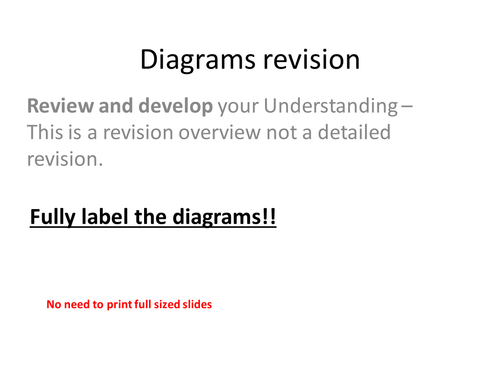 A complete revision of AS diagrams with answers inserted (Macro and Micro). 51 diagrams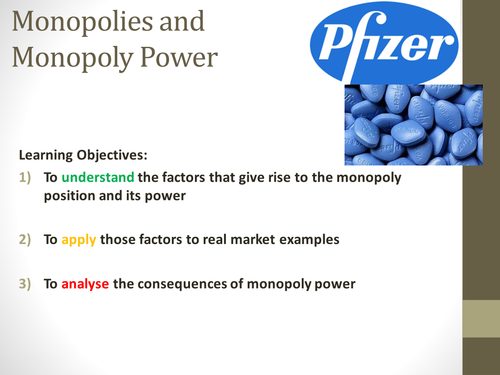 Learning Objectives: To understand the factors that give rise to the monopoly position and its power To apply those factors to real market examples To analyse the consequences of monopoly power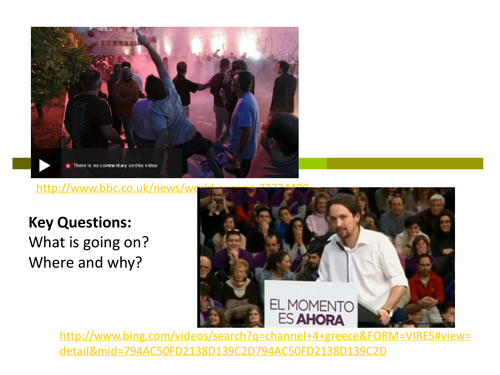 Define the four main economic objectives link these to Indicators and UK economic performance Summarise the main objectives/ measurements and associated terms and vocabulary Whole lesson: Theory, video links, activities and assessment.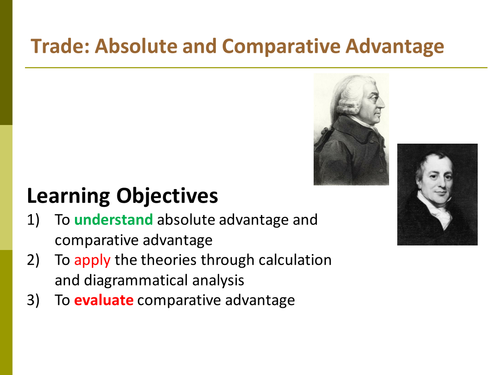 Learning Objectives To understand absolute advantage and comparative advantage To apply the theories through calculation and diagrammatical analysis To evaluate comparative advantage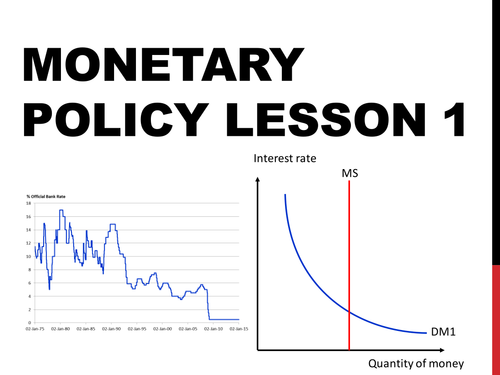 Economics Monetary Policy - 3 lessons - A2/Yr2 Theory, activities, videos and assessment. Lesson 1 1) To understand the interaction of money supply and demand 2) To understand and apply the objectives of Monetary Policy 3) To apply modern methods (instruments) of money supply and its consequences Monetary base control Open Market Operations (OMOs) Setting interest rates Lesson 2 To demonstrate the relationship between interest rates and exchange rates through linked analysis To understand the transmission mechanism To apply and analyse monetary policy in view of the mechanism Lesson 3 To review, apply and analyse monetary policy in view of the transmission mechanism To develop arguments for and against monetary policy for use in evaluation To attain a brief knowledge of monetary policy history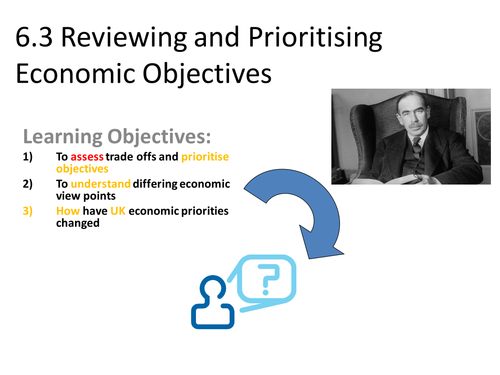 To assess trade offs and prioritise objectives To understand differing economic view points How have UK economic priorities changed Whole lesson: Theory, activities and assessment.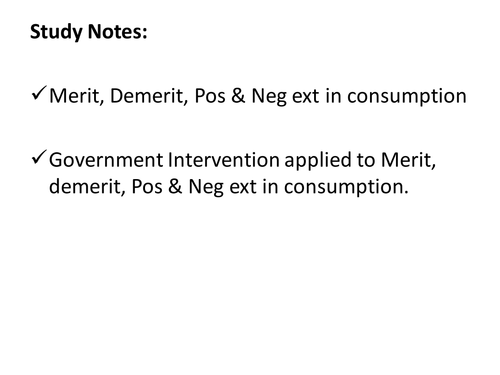 Diagrams revision notes: Merit, Demerit, Pos & Neg ext in consumption Government Intervention applied to Merit, demerit, Pos & Neg ext in consumption.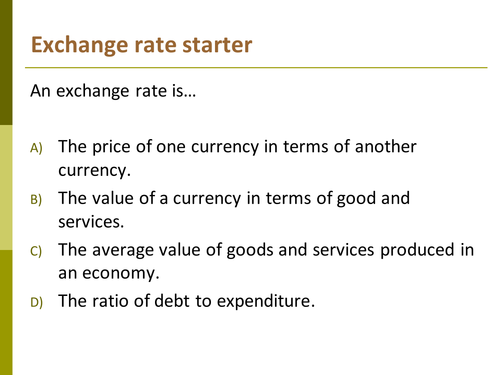 To understand the nature of exchange rates To apply reciprocal movements To understand what causes currencies to change in value (floating exchange rate) To link (An) and evaluate the cause and consequences of changes in value.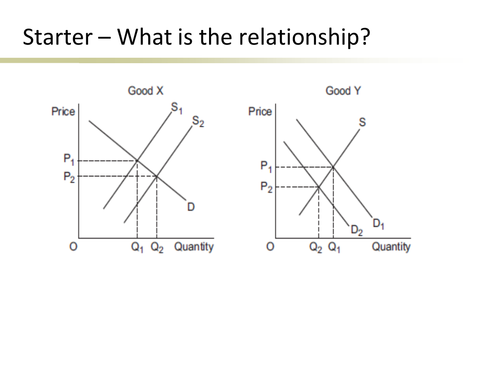 Define equilibrium in a market and how it is achieved Explain how changes in demand and Supply can cause disequilibrium and how the market establishes a new equilibrium Understand inter-market relationships Demonstrate the interrelationship of markets through diagrams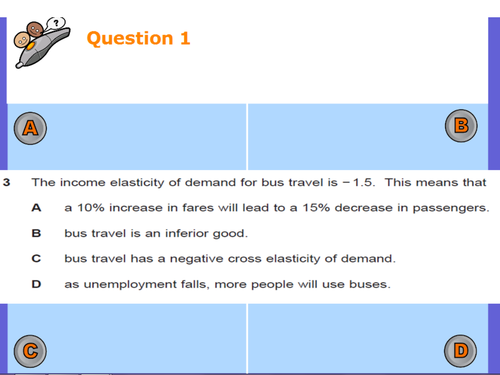 To calculate and interpret PeS To understand and apply what determines PeS To revise Elasticity Whole lesson: Theory, activities and assessment.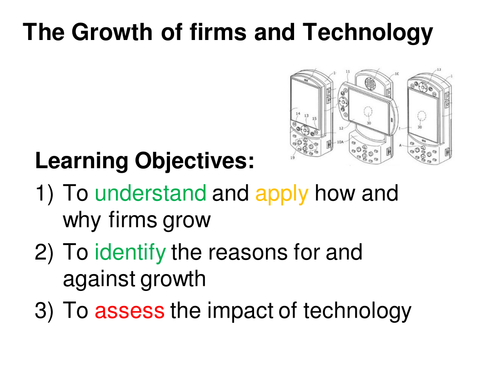 To understand and apply how and why firms grow To identify the reasons for and against growth To assess the impact of technology Whole lesson: Mostly theory and some activities. Notes for last slide provided under the slide.