Reall Languages
Publishing maths, English and languages resources.
255Uploads
28k+Views
14k+Downloads
Publishing maths, English and languages resources.
These differentiated sets of worksheets are written to meet the objectives for Year 6 Number. Each of the four topics is split into three levels, indicated on the worksheets by 1, 2 or 3 stars. There are 3 versions of each worksheet. The material could be used in several ways: * work through all the levels with the whole class * use the levels to target varying abilities within the class * use extra versions of tasks to set as follow-up homework * where pupils are inclined to copy, use different versions of worksheets to ensure independent working * extra versions of tasks can be set as assessment at the end of a unit Learning objectives are given at the beginning of each sheet. A simple 'thumbs up' style of self-assessment is printed at the bottom of each task.
Lesson plan and complete resources for Y5 lesson. Mental starter followed by PowerPoint presentation on ordering numbers of increasing length and difficulty. During the presentation, pupils work in pairs or small groups to practise the skills required for the independent work. Two levels of worksheets are supplied - 5 in each folder.
A single worksheet of 20 questions with answers. The task is to estimate square roots of numbers such as 7, rounding them to the nearest whole number and using the inequality symbol for approximation.
A reading comprehension about the life and work of Van Gogh. Suitable for pupils from 11 to 16. A four page text relating changes in the artist's work to events in his life is followed by a comprehension exercise of 20 questions totalling 40 marks. A mark scheme is supplied.
A complete lesson for introducing or revising commas for lists. Objectives, introduction, independent work and plenary all included.
KS2 maths resource. 3 levels of worksheet. Differentiation achieved by selective use of denominator (e.g. L1 denominators are 2, 5; L3 are 2-12). Each zip file contains a worksheet and answer sheet. Task is to supply the missing numerator in an equivalent fraction.
A starter activity for place value lessons. Pupils have to determine the value of underlined digits in increasingly large numbers. Open the zip folder and click on the file marked start. You need to allow Active X content if asked. Note - as this is a flash based resource, it may not work with Apple products.
A 10 question multiple choice comprehension exercise. The text is the Door Knocker passage from Stave 1 of A Christmas Carol. A good starter or plenary activity for Y6 and up.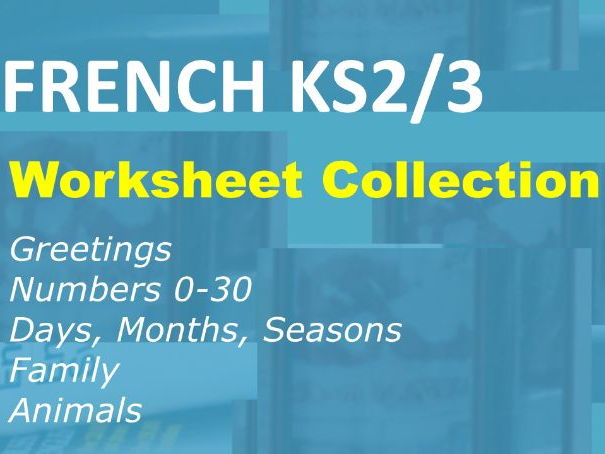 5 topic folders each containing 12 worksheets: 3 each of crosswords, multiple choice, word searches and matching activities. A word list for home study is included in each folder. Answer sheets supplied.
For Upper KS2 and KS3, a text about Burns, his poetry, and his place in Scottish life. The reading comprehension comprises 15 questions, with mark allocation indicated. The question type ranges from simple retrieval to inference and interpretation of language. Mark scheme is provided.
A practice sheet for pupils who find difficulty differentiating between common homophones. 20 questions. Answers included.
KS2 resource for teaching imperatives through song. Includes words, music score, sound files, presentation, flashcards and lesson plan. Listening, speaking, reading and writing objectives covered.
Sheets of focussed marking comments for printing onto small Avery labels. 65 labels per sheet - 20+ each of positives and negatives comments. For pain free marking of technical aspects of writing at KS3 and upper KS2.
A presentation about complex sentences with relative clauses.
Worksheet where pupils have to categorise and colour code the words in sentences into subject, verb or object. Answers supplied.
Five folders each containing 3 worksheets to support teaching of German greetings. The sixth item is a presentation linking to the online resources on which the worksheets are based (this file is available separately as a free resource, but is included here for convenience).
For younger primary classes. Ten thematically linked sentences containing capital letter and full stop errors which pupils have to correct. The sentences form a mini narrative about a child with a migraine, and suggestions are given in the teacher notes on ways in which the narrative could be exploited in writing lessons on various genres.
For upper KS2 and KS3. A sheet with 10 straightforward sentences for grammatical analysis. Each word has to be written in the appropriate column in an accompanying Parts of Speech grid. The first one is provided as an example. Brief teacher notes are provided on the difference between possessive pronouns and possessive adjectives.
10 worksheets with answers - two levels. Five worksheets where pupils fill in a conversion chart from ratio to fractions, decimals and percentages. Answers supplied. The second set has a conversion chart in the same format, but conversions are from ratios, fractions, percentages and decimals. Suitable for KS2/3
60 worksheets and two Bingo games to support the teaching of upper KS2 spellings.
3 worksheets on wages, each with 10 word problems involving calculations with hourly rates and percentage payroll deductions.