Reall Languages
Publishing maths, English and languages resources.
275Uploads
34k+Views
21k+Downloads
Publishing maths, English and languages resources.

This is an Interactive team game for able beginners. 5 categories with four graded questions in each. Topics are on personal information: name, age, where you live… Score needs to be kept on a flip chart or whiteboard. Correct answers earn the points indicated on the question slide. Incorrect answers have that number of points deducted from the team score. Pupils working in mixed ability teams works best.

For younger primary classes. Ten thematically linked sentences containing capital letter and full stop errors which pupils have to correct. The sentences form a mini narrative about a child with a migraine, and suggestions are given in the teacher notes on ways in which the narrative could be exploited in writing lessons on various genres.

A good resource for KS2 for the period from October to New Year. The non-fiction text is about the problems caused by fireworks in the period lasting from just before Hallowe'en to just after New Year. It is accompanied by a 20 mark comprehension exercise with a mark sheet. The text would make an excellent starting point for class debate, and for a writing assignment on balance argument or persuasive writing. The 15 slide PowerPoint is on capital letters and covers 14 cases when they should be used. It is accompanied by an extract from the reading text which has been stripped of all capital letters.

A reading comprehension about the life and work of Van Gogh. Suitable for pupils from 11 to 16. A four page text relating changes in the artist's work to events in his life is followed by a comprehension exercise of 20 questions totalling 40 marks. A mark scheme is supplied.

5 worksheets with 30 calculations using all 4 operations. whole numbers only good starter or homework activity answer sheets included Lots more maths resources here: https://www.tes.com/teaching-resources/shop/ReallLanguages/Mathematics

KS2 maths resource. 3 levels of worksheet. Differentiation achieved by selective use of denominator (e.g. L1 denominators are 2, 5; L3 are 2-12). Each zip file contains a worksheet and answer sheet. Task is to supply the missing numerator in an equivalent fraction.

A complete lesson for introducing or revising commas for lists. Objectives, introduction, independent work and plenary all included.

A practice sheet for pupils who find difficulty differentiating between common homophones. 20 questions. Answers included.

KS2 resource for teaching imperatives through song. Includes words, music score, sound files, presentation, flashcards and lesson plan. Listening, speaking, reading and writing objectives covered.

These differentiated sets of worksheets are written to meet the objectives for Year 6 Number. Each of the four topics is split into three levels, indicated on the worksheets by 1, 2 or 3 stars. There are 3 versions of each worksheet. The material could be used in several ways: * work through all the levels with the whole class * use the levels to target varying abilities within the class * use extra versions of tasks to set as follow-up homework * where pupils are inclined to copy, use different versions of worksheets to ensure independent working * extra versions of tasks can be set as assessment at the end of a unit Learning objectives are given at the beginning of each sheet. A simple 'thumbs up' style of self-assessment is printed at the bottom of each task.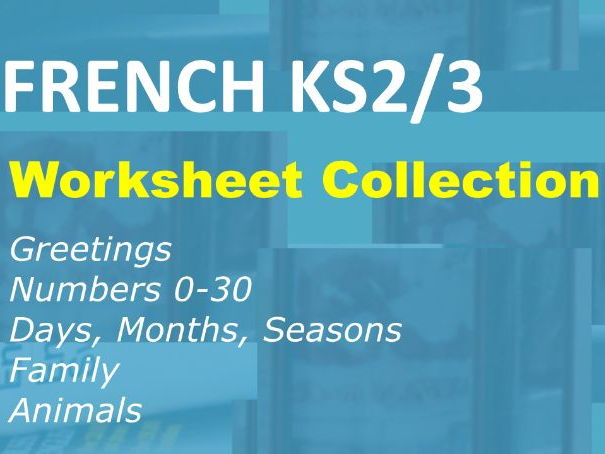 5 topic folders each containing 12 worksheets: 3 each of crosswords, multiple choice, word searches and matching activities. A word list for home study is included in each folder. Answer sheets supplied.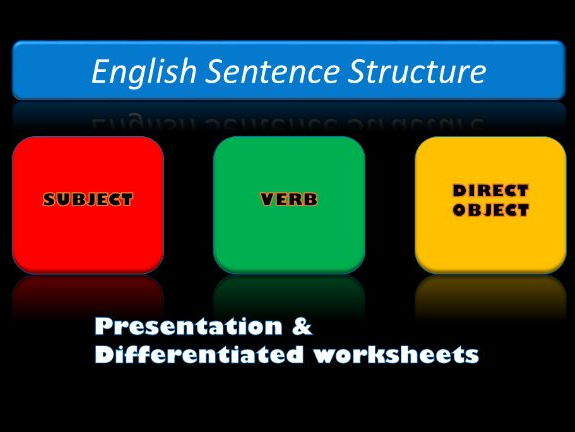 The presentation is on subject - verb - direct object sentence structure. It includes slides showing how adverbs in a sentence do not form part of the SVO structure. The accompanying worksheets are differentiated to cater for High, Middle and Low ability pupils. They are coded with animal symbols for pupil and teacher convenience (Horse = High; Monkey = Middle; Leopard = Low). There are two worksheets for each level. Answers are supplied.

Five folders each containing 3 worksheets to support teaching of German greetings. The sixth item is a presentation linking to the online resources on which the worksheets are based (this file is available separately as a free resource, but is included here for convenience).

3 worksheets on wages, each with 10 word problems involving calculations with hourly rates and percentage payroll deductions.

For KS1 and lower KS2. A seven slide (plus title and end) presentation on how commas are used for lists. Nouns, noun phrases and adjectives are covered fully, and at the end there is an indication that the same rules apply for other types of lists (verbs and adverbs, for example). Each demonstration slide is followed by a whole class 'Try this' activity, which could be done on individual whiteboards or in books. Available as either PowerPoint or PDF. The second file is a worksheet where pupils have to supply the commas in sentences containing lists. Answers are provided. Lesson plan also included.

10 worksheets with answers - two levels. Five worksheets where pupils fill in a conversion chart from ratio to fractions, decimals and percentages. Answers supplied. The second set has a conversion chart in the same format, but conversions are from ratios, fractions, percentages and decimals. Suitable for KS2/3

For upper KS2. Two pdf files to support the teaching of sentence punctuation, and particularly the problem of run-on sentences and comma splices. A help sheet that can either be distributed to pupils or used as classroom display, plus a worksheet with answers.

This is the first of a series of short texts for teaching SPaG. I was looking for material that I could use for teaching spelling, grammar and punctuation, and which could be used at the end of the week as a dictation assessment. Unable to find anything suitable, I ended up scribbling them myself on a Monday morning. Most of the themes are directed at the class I was teaching at the time, but some teachers may relate to them. I called them The Monday Nag, for obvious reasons! The pack contains a PowerPoint presentation, and five activities. There is a spelling sheet covering the points highlighted in the text, a Cloze activity, a supported dictation worksheet for lower ability learners, a writing task, and a crossword on grammatical terms best suited for more able pupils. I would suggest working through the PowerPoint on the first session of the week and leading up to the writing task and the dictation at the end of the week, by which time children should be thoroughly familiar with both text and SPaG content.

Lesson plan and complete resources for Y5 lesson. Mental starter followed by PowerPoint presentation on ordering numbers of increasing length and difficulty. During the presentation, pupils work in pairs or small groups to practise the skills required for the independent work. Two levels of worksheets are supplied - 5 in each folder.

60 worksheets and two Bingo games to support the teaching of upper KS2 spellings.