Reall Languages
Publishing maths, English, languages and art resources.
382Uploads
246k+Views
176k+Downloads
Publishing maths, English, languages and art resources.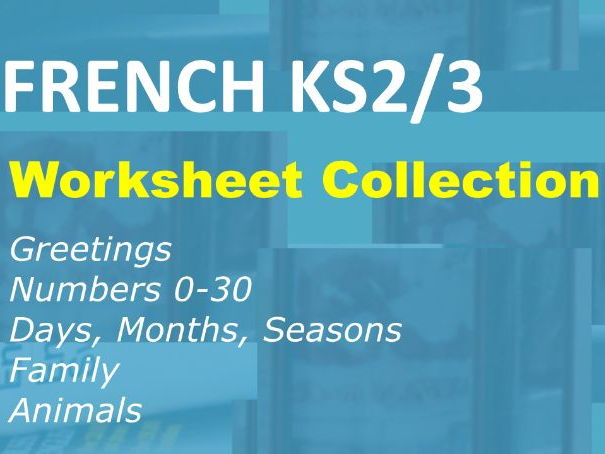 5 topic folders each containing 12 worksheets: 3 each of crosswords, multiple choice, word searches and matching activities. A word list for home study is included in each folder. Answer sheets supplied.

This resource provides enough material for a week or more. At the end of the unit, pupils should have a good knowledge of the text, and the more able should know it by heart. It consists of a copy of the spell from the witches' scene from Act IV of Macbeth with a glossary, a comprehension exercise with suggested mark scheme, a poetry analysis exercise, and a group activity where pupils are challenged to stage the scene. The outcome could make a worthwhile and entertaining contribution to a class or whole school assembly.

A page of handwriting lines in the same size as my worksheets to allow teachers to provide targeted follow-up to work done in handwriting lessons.

An online Hot Potatoes exercise for improving mental maths skills. 3 minutes for 10 questions. Can be used on interactive board or on stand-alone computers.

PowerPoint with link to online activities for learning vocabulary and pronunciation.

For Upper KS2 and KS3, a text about Burns, his poetry, and his place in Scottish life. The reading comprehension comprises 15 questions, with mark allocation indicated. The question type ranges from simple retrieval to inference and interpretation of language. Mark scheme is provided.

Each of the 10 folders contains a set of 10 worksheets plus 10 answer sheets. The activities focus on basic number skills, and increase slightly in difficulty through the sets. They can be used in a number of ways, according to the individual teacher and the class: starter activity for supply or cover teachers homework revision assessment to find gaps in knowledge to encourage independent working (pupils given different version from neighbours) However you decide to use them, it might be wise to use one of the sheets as a whole class example so that pupils don't waste time working out what they are expected to do.

These four texts are retellings in modern English of traditional Chinese folk tales. One - the story of the Nian - is specifically about the origins of Chinese New Year traditions. The other three could be used at any time of the year. These have several common themes (money, religion, magic, kindness, and more which could be suggested by pupils themselves), and would make a good starting point for textual comparison or cross-curricular work (eg RE, citizenship). The texts all come with a set of 10 questions which could be used for discussion in assembly, or for formal written comprehension in the classroom. The folk tale format makes the texts accessible to a wide age range, including KS1, whereas the themes broached in many of the questions make them more suitable for able KS2 or KS3 classes.

The resource addresses the Y6 NC requirement to use 'the perfect form of verbs to mark relationships of time and cause'. It is a challenging unit of work, and would be appropriate for KS3 as well as KS2. Originally, it was written as a single lesson, but given the scope of the vocabulary and concepts covered, It is probably better to extend it over two sessions. The colourful presentation has teacher-operated conceal/reveal animation, and ends with a paired pupil exercise to be completed in the first lesson and reviewed in the second one. There is a KWL (know/wonder/learnt) chart to encourage self-assessment by pupils and give teachers insight into achievements and difficulties. The unit ends with a pupil worksheet at two levels to allow for differentiation. Weaker pupils can be set just exercise A, where the auxiliary verb and past participle appear consecutively in the sentence, and more able ones can be set the additional challenge of exercise B, where the auxiliary and past participle are split by other elements (eg adverbs, negatives) in almost all sentences. Two of the slides have been saved in png format so that they can be printed out for classroom display.

For upper KS2. Two pdf files to support the teaching of sentence punctuation, and particularly the problem of run-on sentences and comma splices. A help sheet that can either be distributed to pupils or used as classroom display, plus a worksheet with answers.

The beginning of Dickens' A Christmas Carol is set as a comprehension text suitable for upper KS2 and KS3. A mark scheme is supplied. The same text forms the basis of four more worksheets: a timed reading test, a cloze activity, spelling correction, and a missing capital letter exercise.

A zip file containing 3 folders, each with 5 fractions worksheets plus answers. Level 1 has simple denominators (2, 3,5 and equivalents), Level 2 has a few more (2, 3, 5, 10, 11), and level 3 has denominators and equivalents of 2-12. This allows the teacher to adapt individual work to suit pupils' tables proficiency. Clear pupil instructions are given at the top of the worksheets.

For KS2 pupils working on fractions. 5 worksheets with answers. 10 questions per sheet where pupils are given pairs of numbers and have to find the lowest common multiple. Preparation for addition and subtraction of fractions.

Two sets of five worksheets. The easier set has just the Celsius scale displayed on the thermometer. The more difficult shows both Celsius and Fahrenheit. In both sets, pupils have to read temperatures in Celsius only. Useful real-world application of negative numbers.

This activity consists of a teacher card with 50 spellings and their meanings plus 30 different pupil cards (10 sheets of 3). The teacher has the choice of reading out the words or - for more able groups - the meanings. Great as a starter or plenary activity.

Engaging interactive PowerPoint for whole class jeopardy game. Categories covered: greetings, family, animals, fruit, transport. Four questions for each category, increasing in difficulty. Pupils work in teams to answer questions. Score is kept on a flip chart or whiteboard. Correct answers gain the points indicated. Incorrect answers lose that number of points.

For upper KS2 and KS3. A sheet with 10 straightforward sentences for grammatical analysis. Each word has to be written in the appropriate column in an accompanying Parts of Speech grid. The first one is provided as an example. Brief teacher notes are provided on the difference between possessive pronouns and possessive adjectives.

Worksheet for KS2/3 pupils who have learnt singular and plural possessive apostrophe. 12 sentences with missing apostrophes. Answer sheet provided.

The poem about Henry King, who died from chewing string, is the text. Also included in the PDF are a poem analysis sheet and a jigsaw exercise to help with the learning of the text. Probably best for KS2, and would make a good lesson as part of a comic poetry unit of work.