SpectrumSavvy's Shop
A neurotypical embracing neurodiversity through social media, bespoke autism related training and resources.
26Uploads
2k+Views
319Downloads
A neurotypical embracing neurodiversity through social media, bespoke autism related training and resources.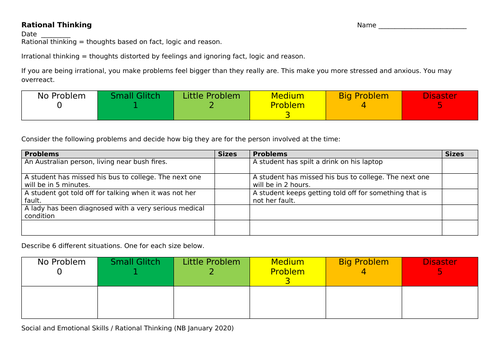 This resource was created for an autistic 16 year old who is struggling to cope with the company of other teens who are more impulsive, carefree and boistrous than him. Moments that others find amusing are stressful for him and a much bigger deal. He's struggling to calm himself down before the next banter type challenge comes along. I am supporting him to build up his resilience with relaxation, the stress bucket and assertiveness but this work worksheet plays a role in 'putting things in perspective'.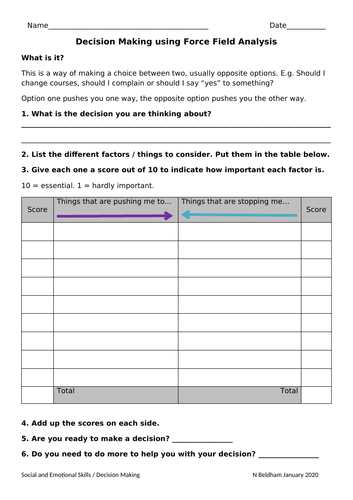 Force Field Analysis was created by Kurt Lewin in the 1940s. Lewin originally used it in his work as a social psychologist. Today, however, it is also used in business, for making and communicating go/no-go decisions. Having used elements of this theory a lot when working with autistic learners, I find it to be a really effect way to add structure to the process of decision making that can otherwise be too open ended. I have uploaded my most recent version of the worksheet activity.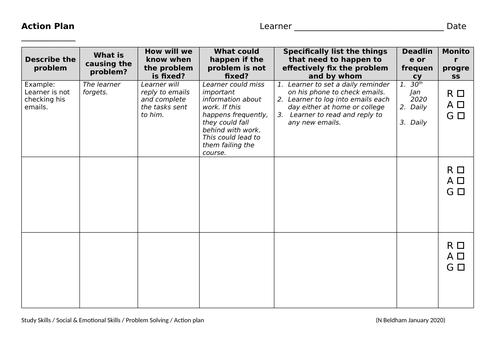 This action plan has been developed to help a learner and his tutor when discussing how he should be meeting the expectations of his Further Education study programme. Inexperience can cause a tutor to set targets and expectations without consideration of the barriers a learner experiences. This leads to repeated 'failure', frustration and lack of confidence. A learner will continue to miss deadlines if there is no consideration of his difficulty with executive functionning such as inability to plan, prioritise or remember to write tasks down for example. This action plan includes additional steps to help tutors and learners get closer to the root cause of problems so that success is more likely. The RAG review will help learners to see their own progress e.g. I was 'red' last week, but I am 'amber' now. Green now feels more acheiveable.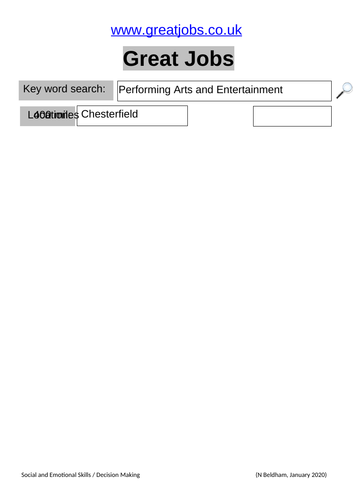 I have been working with an autistic young man who loves the rock band Kiss and wants to work as a holiday entertainer hundreds of miles away from home. To date, he has struggled to appreciate that £92 per day is a bit too much to spend on train tickets and that he wouldn't get employed to just sing Kiss songs. I have turned the situation into an opportunity to learn more about making informed decisions and employability skills, amongst other things. As the resource was really effective in helping him to make informed decisions I felt I would share it. It also serves as a useful activity to look at skills matching, job searches, employability vocabulary and so on. I recommend editing the adverts to suit the interests and skills of different group members.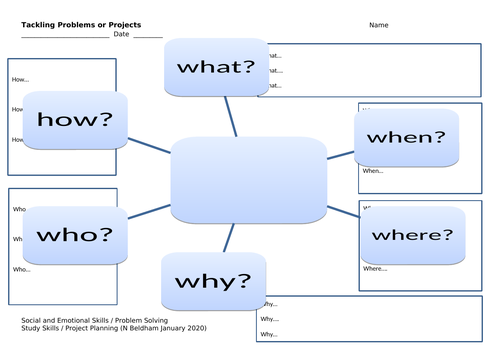 This resource has been created to support learners who have difficulty getting started, planning, preparing for and working through open ended tasks. Step 1. State the project, problem or situation that needs to be tackled. Step 2. Create wwwwwh questions about it. These questions could be able the logistics of completing the task or project e.g. Why does it have to be done? When does it have to be finished? Who will help me? What does it need to look like? How will I get the resources i need? The questions could also be about the content of the task or project e.g. When is my interview? What will they ask me? Where will it take place? Step 3. Try to answer each of the 18 questions. RAG rate by highlighting green when confident about the answer, amber when clarification is needed and red for when the learner doesn't know. Step 4 (page 2). Create 3 lists, using the headings provided. Step 5. Seek answers to the ambers (quick wins). Step 6. Plan how to get the answers required and proceed.

A simple matching activity to begin exploring the age you have to be to legally do various activities in the UK. The Word document is easy to edit so you an add topics suited to your group. This has been used as part of independent living skills, Citizenship and exploring Emotions and Behaviour.