Mrs Humanities' Resources
Teacher. Blogger. Friend.
84Uploads
417k+Views
849k+Downloads
Teacher. Blogger. Friend.
Revision Booklet This editable guidance booklet will support learners in their revision of a variety of subjects. The booklet includes general approaches to develop retrieval practice and revision strategies with links and space to explain to students how they can apply the strategy to your subject area. All ideas are supported by research. The booklet is editable in order for teachers to customise to their subject area.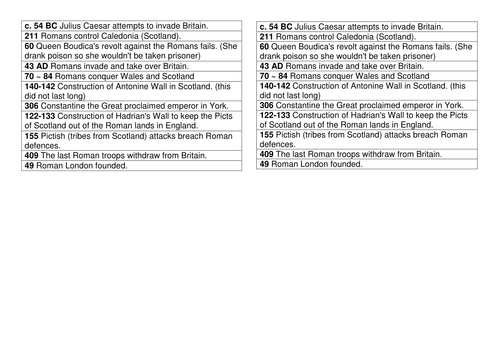 Fully resourced Humanities Scheme of Work on the Romans and Pompeii. Differentiated resources included. Not all my resources - they've been collected over the years. Please feel free to claim credit and I will add credit for resources here.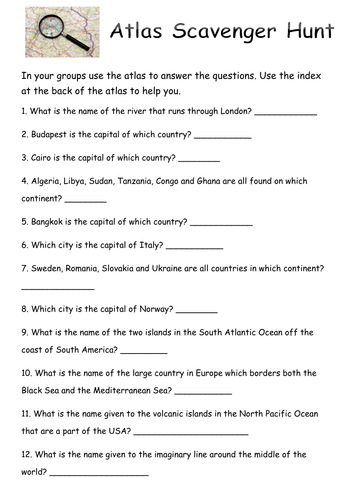 An atlas based lesson to develop the use of an atlas for finding information. The lesson was created for a high abiity year 7 set and I have therefore also attached an atlas challenge for lower ability/younger groups.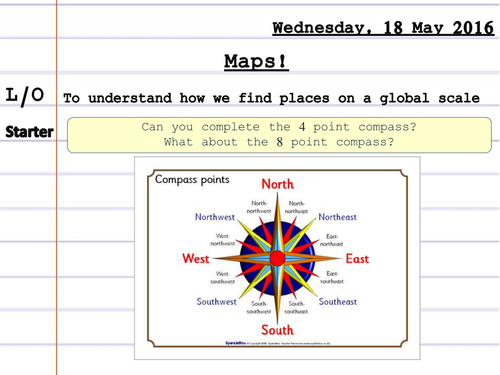 Resources for teaching map skills to year 7 covering a range of skills Activities have been collated from a variety of free resources over the years - I'm sharing this SoW to help others with planning and resourcing. If there is work of yours I will happily credit it in the resource description, just let me know. Topics covered Longitude and latitude 4 and 6 figure grid references (some resources adapted from https://www.tes.com/teaching-resource/4-and-6-figure-grid-references-6373196) Map symbols Scale (some resources adapted https://www.tes.com/teaching-resource/what-is-scale-6169040 and https://www.tes.com/teaching-resource/scale-drawing-and-maps-6280918) Height
Powerpoint and card sort on the different types of pollution. This was designed for a Set 3 group with a wide range of abilities (right from 2a to 5c) and they loved the Simpson theme throughout the lesson. The card sort was given to the pupils as just the images, types of pollution and the sources then as the higher ability completed it they were given the effects to sort. The lower ability students were given very simple effect cards with two or three words on each but I'm unable to find that document to add to the resource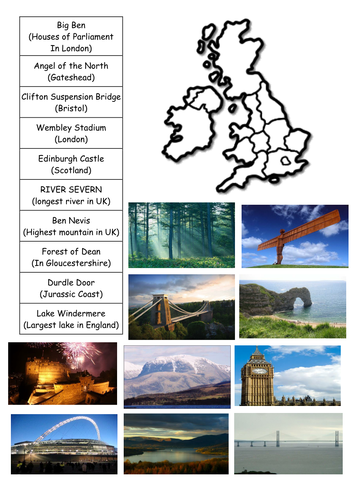 Resources for discovering physical and human features of Britain. Sort and map the features of our landscape.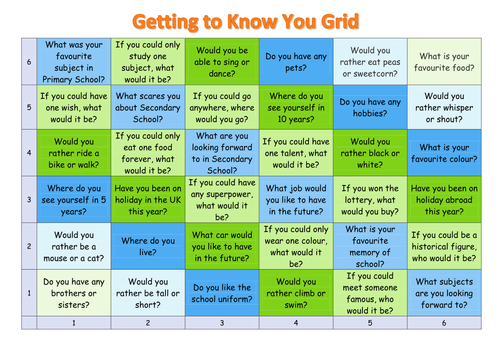 A 6x6 grid for encouraging students to get to know one another. Great for year 7 forms or new form groups. How to use Students need dice. In pairs they roll the dice to determine the cell coordinates. A student then asks the question in the cell and the other/s answer it. It could be printed off and laminated or simply displayed using a projector.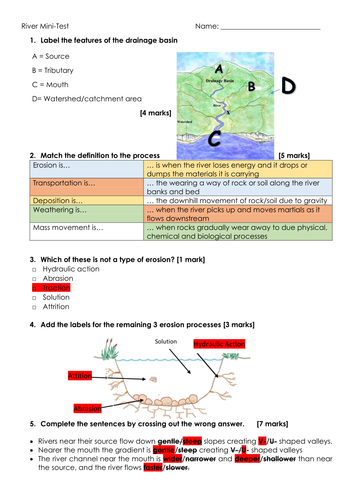 Mini-test on rivers with answer sheet to aid self or peer assessment. River Features Key Processes Types of Erosion Long Profile Transportation Processes
A sentence starter and connectives mat to support learners with literacy. Created in particular for KS3 but could be used with a variety of year groups.
This is a lesson I did for year 6's during transition week to help develop atlas skills and knowledge of places. Pupils used the atlas to create a fact file on the country of their choice on the back of the balloon outline. They then drew the flag on the balloon. Once complete they cut them out and hung them on a 'washing line&' in alphabetical order. This required them to look at the factfile to find out the country represented by each flag.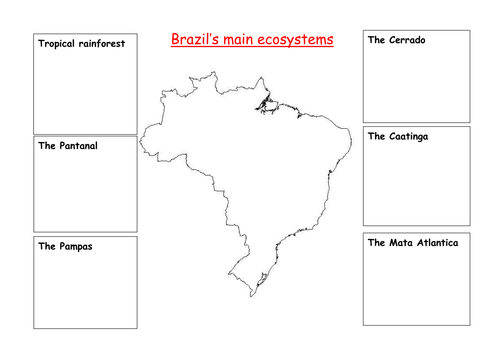 Lesson 1 - What is Brazil like? Lesson 2 - Main physical features of Brazil Lesson 3 - Climate of Brazil Lesson 4 - Ecosystems of Brazil Any references to books will be to Geog.2 For any mentioned video either the word 'video' will be hyper-linked or the picture on the slide will be. PM me if you would like more of the resources for this scheme of work.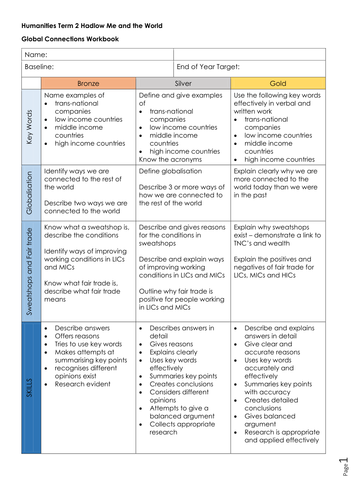 A complete unit of work on global connections - based on clothing. Looks at Transnational Companies, Trade, Globalisation, Worker's Rights and Fair Trade. Cross-Curricular, some differentiation. Suitable for Key Stage 3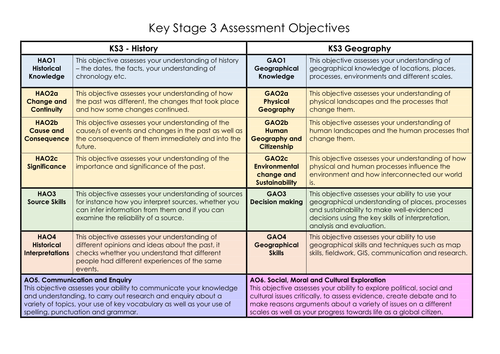 This is a work in progress and has been created through collaboration with a number of teachers from both geography and history as part of online collaboration. Criteria may well change once the new GCSE grade descriptors are produced fro Geography and History but this is a starting point for others in the blue. This isn't definitive and is just an outline for assessment until greater detail has been provided by exam boards.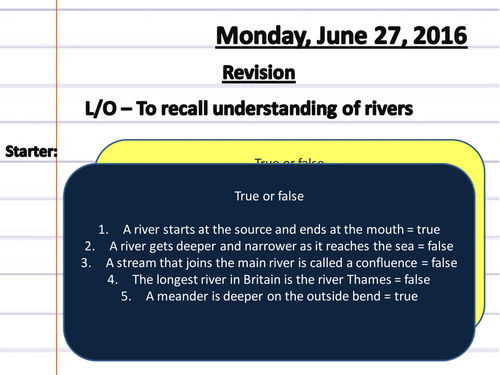 Simple quiz on rivers. Multiple Choice - river features, processes and landforms Is it hard or soft engineering?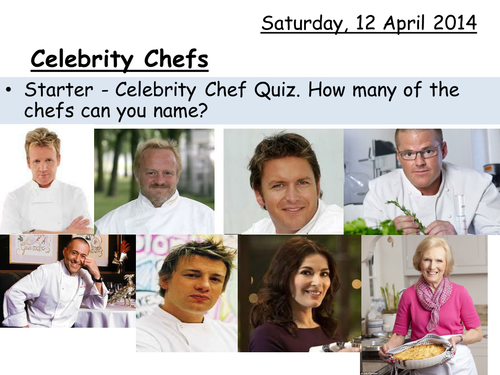 A lesson on the role of celebrity chefs and the influence they have on what we eat. Introduction with a quiz, leads on to discussing the role of celebrity chefs then looks at Jamie Oliver and his role by watching a short clip from JO Food Revolution. Pupils then make research and create a fact-file on a celebrity chef.
A 6 hour scheme of work to teach students key map and atlas skills. Lesson 1 - Locating cities Lesson 2 - Latitude and Longitude Lesson 3 - Choropleth Maps Lesson 4 - Map symbols, 4 figure Grid References and Describing Routes (can also include scale) Lesson 5 - 6 Figure Grid References Lesson 6 - Interpreting Maps For the rest of the resources visit https://mrshumanities.com/2016/11/15/zombie-apocalypse-atlas-and-map-skills-sow/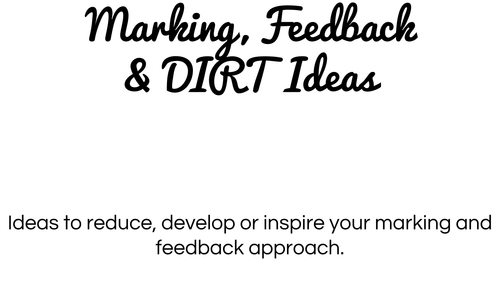 18 ideas for marking, feedback and DIRT #FeedbackNOTmarking Clearly presented and ready for a CPD session. Lots of ideas to improve feedback and reduce time spent marking.
The booklet starts with an outline of the required case studies and examples from the AQA specification and identifies the name of those we have studied. In order develop student independence in the revision process each case study contains a blank templates that encourage students to revise the key content for each of the case studies and examples covered in the AQA GCSE Geography course. These are then followed by an exam question that has been scaffolded to support students. The scaffolds can easily be removed or reduced for those students that do not need them. You can find more of my resources at www.mrshumanities.com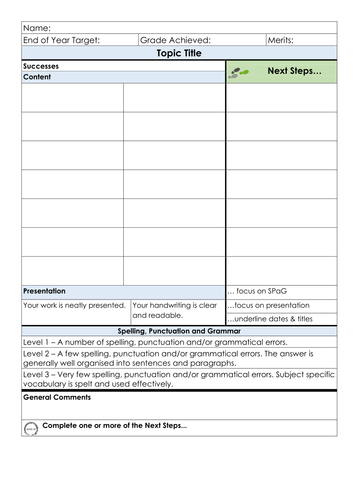 A simple grid to provide feedback to students on a piece of work or work from several lessons. I use two highlighters - one for successes and another for next steps. How to use Change the topic title. Work out the success criteria for the work and fill in the successes section. Use the success criteria to create next steps criteria. Provide students with the marking and feedback grid as success criteria for the task or series of lessons. As students work have discussions with them on what they've achieved so far and what they could do to improve. At this stage I tend to highlight the successes and put an asterisk in the box of successes that they should try and do next. Mark the remainder of the work, highlighting successes in one colour and the 'next steps' in another. DIRT - give students an opportunity to complete the 'next steps' you've highlighted. I tend not to give out the merits or grade until DIRT has been undertaken. Students can use the marking and feedback grid to self and peer assess as well.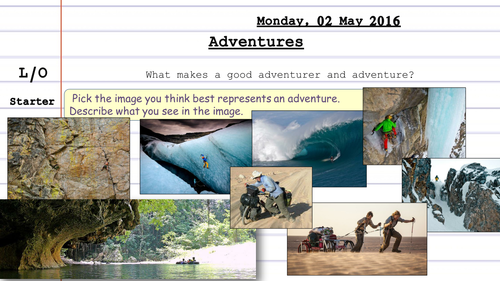 This is a fully resourced scheme of work adapting resources from variety of freely shared sources. The majority of resources were adapted from AllyUganda's fantastic Adventure and Exploration SoW - https://www.tes.com/teaching-resource/sow-geography-and-adventure-6434814 I am sharing these lessons and resources to help others with their planning. Learning Matrix - I currently use these to record student progress over the term. Students put them in the front of their books and the criteria is highlighted yellow as they achieve it. If I'd like them to try and do a particular criteria it is highlighted pink, once achieved it is ticked off. Set 1 completed the SoW as a project, they used the learning matrix as a guide and provided feedback to one another at the end of the term using the project feedback sheet.