Teacherparent resources
Former primary school teacher making resources to help others
24Uploads
4k+Views
1k+Downloads
Former primary school teacher making resources to help others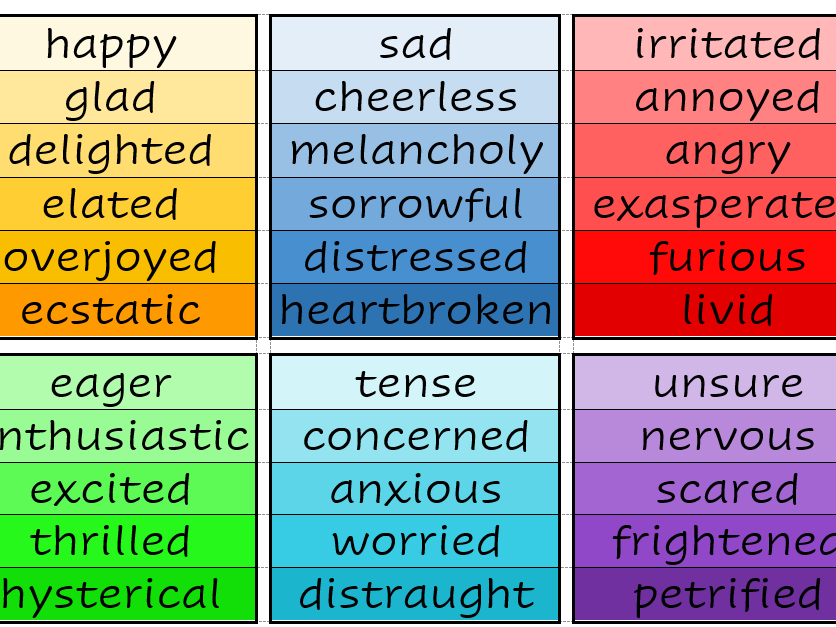 Shades of meaning cards for expanding vocabulary. Editable with blank cards included. Year 1 Differentiated resource on using question and exclamation marks. Easier version has one bell in the top left-hand corner and more challenging version has two bells. Differentiated worksheets for Year 1 pupils focusing on plural nouns ending in 's' or 'es'. Higher ability worksheet (two bells at the top left) for more able pupils. For those needing prompt with images, there is an adapted version (one bell at the top left of the sheet).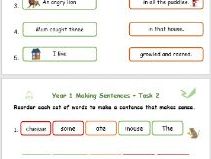 Two differentiated worksheets on making sentences by ordering words/fill in blanks. Includes easier worksheets with prompts and more challenging version of the same task. Set of Year 1 Grammar Worksheets. Differentiated at two levels. Higher level (indicated by two bells at top-left of worksheet) and lower level (indicated by one bell at the top-left of the worksheet. Both levels are similar in content to assist with marking. Lower level includes additional prompts or scaffolding. All topics are covered are in line with NC objectives for Year 1. Additional worksheet on 'Using And' is available for free. Year 1 Grammar Worksheets on Using 'and'. Differentiated at two levels: one bell indicates the less challenging worksheet with prompts, and two bells indicates the higher level worksheet. A collection of worksheets for Year 1 for grammar work on capital letters and full stops. Differentiated (one bell in the top left for the easier version and two bells in the top left for the harder version).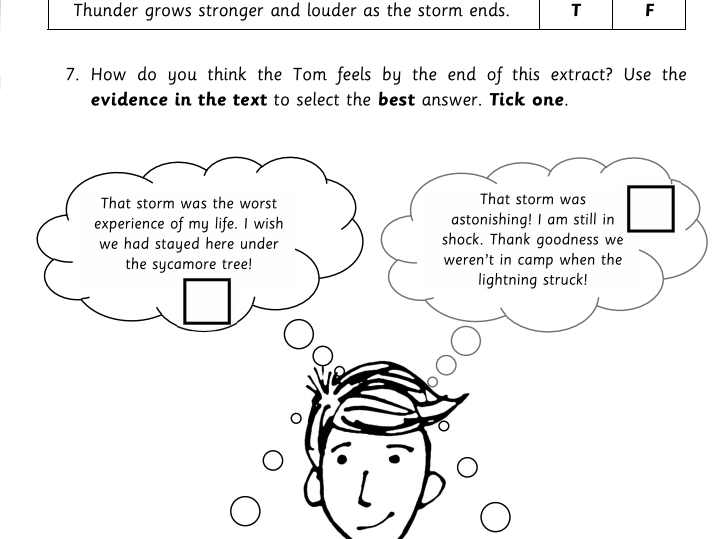 Reading Comprehension based on extract from 'Adventures of Tom Sawyer'. Suitable for Upper KS2 or Lower KS3. Set of eight questions. Include answers and references of how the questions link to the assessment objectives for KS2. Also suitable for home learning.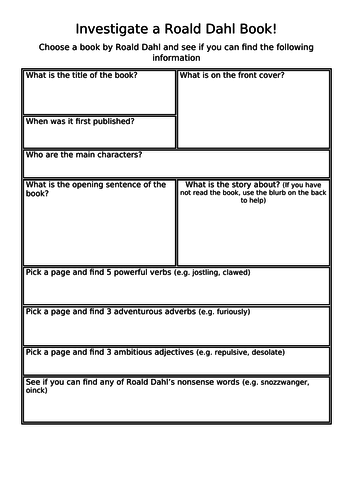 Aimed at KS2 Factsheet where pupils find information from a chosen Roald Dahl book. Differentiated to two levels . Links to Roald Dahl day. Allows investigation into author's choice of language. Good starter for a discussion or a display.