54Uploads
144k+Views
69k+Downloads

This is a learning mat with hints and tips of what students should be looking for in regards to the EVALUATE question on Language Paper One. It includes: Useful terms Sentence stems Leading questions It also includes a useful planning sheet to help students map out their ideas on a text.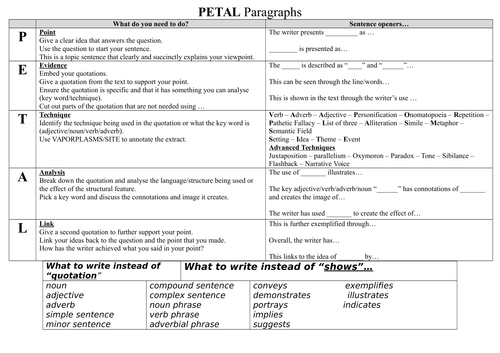 A great learning mat with a step by step guide for writing an effective paragraph that can apply to most Language style questions and Literature exam questions. This learning mat breaks down each component of the paragraph and offers a variety of sentence openers and academic language that students can use. A brilliant resource for differentiation of to give to students as a self-help sheet. I have these out on the tables almost every lesson! Review and follow :-)

This booklet contains a series of extracts from each chapter and exam questions to accompany these. It is written specifically for Edexcel, but is easily tweaked for any exam board by changing the mark schemes in the booklet. It also has a writing frame, sample answer and terminology glossary within to aid students in their essay writing. Great to accompany the reading of the text, or used for revision or as a home work booklet.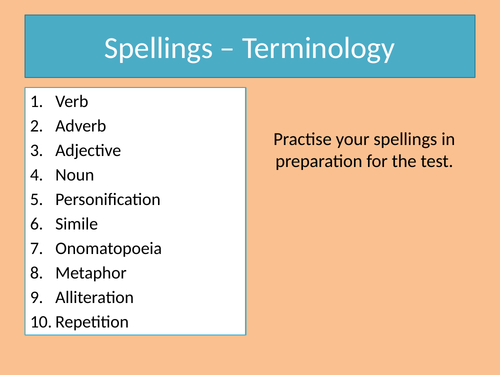 This resource contains 24 weeks worth of spelling, each with 10 spellings. They are grouped in synonyms so that the students create their own vocabulary book as they go that they can then use in their own writing. Words include: good bad happy sad loud quiet look said English terminology alternatives for 'this shows…' plus many more. I now have year 8 students confidently using words such as phosphorescent, exhibits, phenomenal and nonchalantly.

This is a colourful and visual resource giving a really great overview to aid in revision. This learning mat includes: - Plot summary - Character summaries with quotations - The ingredients of a tragedy Review and follow :-)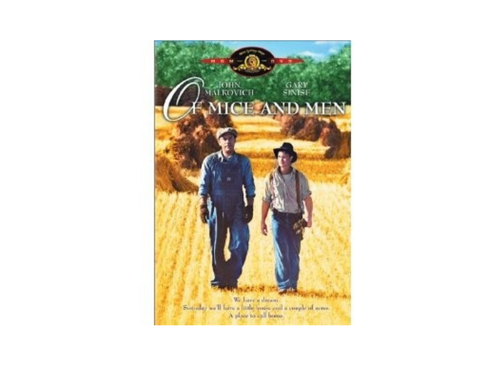 This mini pack of resources is a great introduction to the context of 'Of Mice and Men'. It uses information sheets, music and images to engage students. Their focus: - Migrant farmers - The American Dream - Disability - Race - Role of women - The Wall Street Crash - The Roaring Twenties - The Great Depression Review and follow :-)

A booklet of all 15 poems fully annotated with an analysis page for students to complete per poem. Absolutely brilliant for homework or revision.

A colourful and visual resource giving a brilliant overview of the text that is perfect for exam revision. This learning mat includes: Plot summary Character summaries Key theme analysis Key quotations Review and follow :-)

This group of resources includes: A learning mat with a step by step guide on how to construct a sophisticated academic paragraph and include sentence stems and key vocabulary A writing template to help students structure their paragraphs A checklist students can stick in their books to peer/self-assess their writing. Works for any exam board.

A set of writing activities suitable for all exam boards. This includes: A writing checklist Planning Sheet Various stimuli Presentations Video Clips Sample Answers Suitable for all grades, as there is also a walking talking mock style piece of writing for 'The Shallows' .

A collection of resources to aid in the teaching of Dr Jekyll and Mr Hyde: - Writing frame - Sample Answers - Plot sort - Chapter by chapter summary template - Key quotations sheet - Exam questions - Self help sheet for students aiming for a Grade 9.

A set of extracts/keys scenes and various writing and essay activities to prepare students for the Literature exam. If you like it, please follow and review :-)

This is based on the new speaking and listening endorsement for AQA, but can easily be used for any exam board. This unit helps students: - Pick an interesting topic - Build confidence talking in front of others in a fun and engaging way - Plan and research their topic - Structure their speech in an effective way It also provides samples and examiner commentary. Review and follow :-)

This is a pack of various exam questions: Violence Inequality Leadership Boxer Power Change Each pack contains an exam question, planning grids, lines to write the exam answer and the Edexcel mark scheme (could easily be swapped for the mark scheme of any exam board. There is also a powerpoint for the Inequality essay that walks them through how to construct a great paragraph step by step. It gives examples and how to develop and improve these. There is also a slide on Orwell's intentions that students can use for many different essays. A sample introduction and paragraph on equality has also been included that is colour coded with the exam criteria - this shows students how to construct a successful paragraph for their essays.

This pack include two Language Paper Twos that have been answered, colour-coded and marked so that students can see a great sample of what students can achieve in times conditions. I have also included the blank exam papers - I did not create these, but used these with my students to get these sample answers. A great resource for independent revision.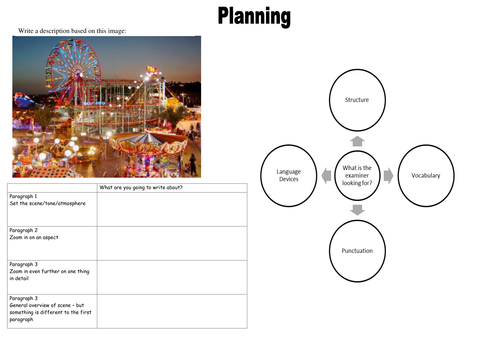 This resources is based on the creative writing question: 'Write a description based on this image'. It helps students to plan and gather their ideas.

This is a whole unit of work with a series of 9 fantastic lessons (each lesson lasts 80mins) that includes: - A break down of the criteria - Various activities - Sample Answers - Peer and Self Assessment tasks - Helpful acronyms to break down the skills - Strategies to structure answers - Colourful powerpoints - All sources for exam questions This is a great introduction to the Edexcel Language Paper 1 skills for both reading and writing. It covers how to analyse language and structure; how to evaluate a text; punctuation, language devices and structure of narrative writing. My year 11s have really enjoyed this unit and have made up to 3 levels of progress as a result! I hope your students find it as useful. Please review and follow :-)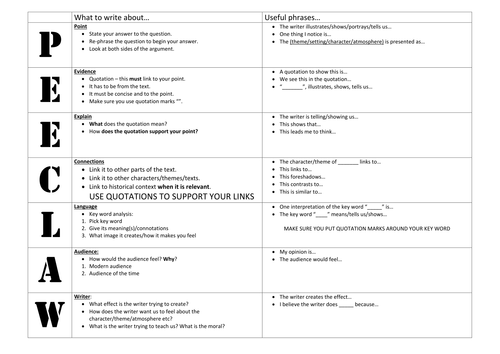 These learning mats help students to structure their essay paragraphs so that they include all assessment objectives. The essay plan gives them a strict structure to follow to ensure they include all aspects needed in their essays. The learning mats also provide ways for students to self-check their work, and provide sentence stems and handy hints so that student can become more independent. This is a great starting point for all students. I have found it to be a winning formula with borderline student and it is easy to adapt and expand for the higher ability students.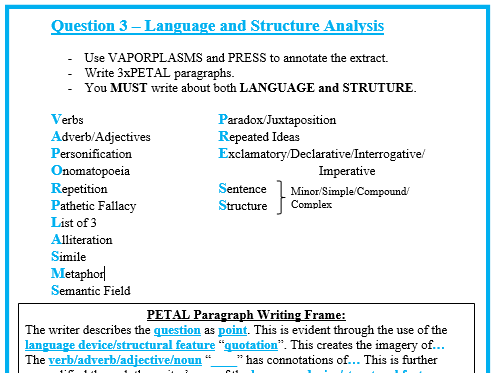 This pack provides a comprehensive overview of Language Paper 2. It includes: An exam paper the students can work on throughout Sample answers for each long answer question (this includes a grade 4-5/6-7/8-9 answer for each) An exam question on a different paper that students can then do as an assessment or homework Fully annotated exam questions so that student know what the question is asking them to do. How I have used this resource: I print the sample answers on different coloured paper and get students to rank them. They must then mark them as an examiner and justify why they have ranked them in this order. They then use the best answer to create their own sentence stems before they then write their own answer and peer assess. This has really improved the quality of their writing and students feel more confident on how to approach each question.