This is a colourful and visual resource giving a really great overview to aid in revision. This learning mat includes: - Plot summary - Character summaries with quotations - The ingredients of a tragedy Review and follow :-)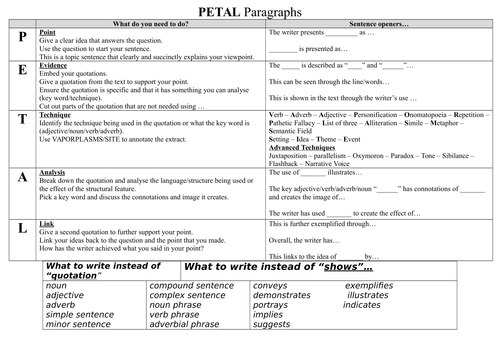 A great learning mat with a step by step guide for writing an effective paragraph that can apply to most Language style questions and Literature exam questions. This learning mat breaks down each component of the paragraph and offers a variety of sentence openers and academic language that students can use. A brilliant resource for differentiation of to give to students as a self-help sheet. I have these out on the tables almost every lesson! Review and follow :-)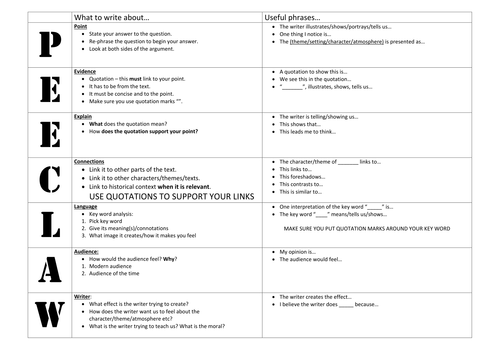 These learning mats help students to structure their essay paragraphs so that they include all assessment objectives. The essay plan gives them a strict structure to follow to ensure they include all aspects needed in their essays. The learning mats also provide ways for students to self-check their work, and provide sentence stems and handy hints so that student can become more independent. This is a great starting point for all students. I have found it to be a winning formula with borderline student and it is easy to adapt and expand for the higher ability students.
This overview of the Language paper includes: - Timings - Marks - Hints and tip and various strategies for each question - A writing frame - A sample answer It's a great resources to give students for revision before their exam. It can also be used help students re-draft their answers on mock papers. Review and follow :-)
A set of 18 extracts and exam questions based around the Edexcel Language Paper 1 Question 3. Each slide of the powerpoint is a different extract and has an acronym to help students remember language devices and structural features. Great for homework and revision. Review and follow :-)
This is a Language Paper 1 and 2 overview which gives students: - Marks - Timings - Hints and tips and various strategies Great revision resource to give students before their exam... brilliant for the night before and morning of the exam to just act as a reminder of key pointers. Review and follow :-)
This is a complete scheme of work with: - Powerpoints - Resources - Help sheets - Homework booklet The unit takes students through the skills needed for the AQA English Language exam. Great for an introduction to the exam paper in year 9 or year 10. There are some lessons that link to exam pro for sample answers (this is a free online program your school can log on to) or you can obviously draft your own samples.
This is a colourful and visual resource giving a really great overview to aid in revision. This learning mat includes: - Plot summary - Character summaries with quotations - The ingredients of a tragedy Review and follow :-)
A colourful and visual resource giving a brilliant overview of the text that is perfect for exam revision. This learning mat includes: - Plot summary - Character summaries - Key theme analysis Review and follow :-)
This pack of revision resources are engaging and visual. It includes: - Plot Summary - Character by character analysis - Theme analysis - Key Quotations with full analysis - Context infograph and research sheet - Character link up sheet This is perfect to give to students to aid in their revision.
A booklet of all 15 poems fully annotated with an analysis page for students to complete per poem. Absolutely brilliant for homework or revision.
A collection of resources to aid in the teaching of Dr Jekyll and Mr Hyde: - Writing frame - Sample Answers - Plot sort - Chapter by chapter summary template - Key quotations sheet - Exam questions - Self help sheet for students aiming for a Grade 9.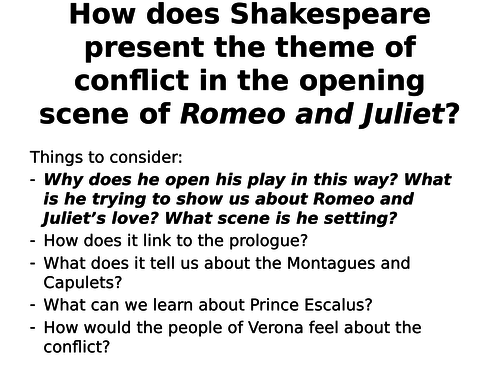 A selection of activities to use whilst teaching Romeo and Juliet. Appropriate for KS3 and KS4. Includes: - Essay question, planning sheet and writing frame for low ability - Quotation collection tasks and key scenes to aid in this - Quotation memory game.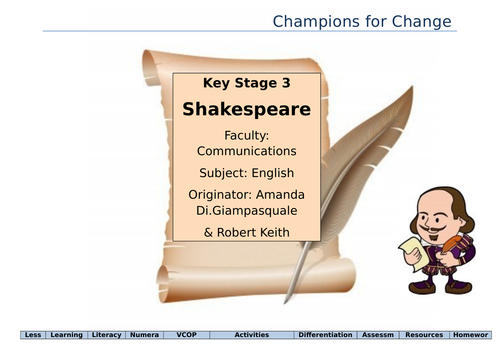 Shakespeare should be seen and acted to really understand his intentions. This complete unit is engaging, kinaesthetic and drama based. Some of the activities come from the Royal Shakespeare company. The aim of this unit is to encourage KS3 students to enjoy Shakespeare! This unit looks at key scenes from the play and uses video to fill in the gaps (the Patrick Stewart version) and includes: - A booklet for students to fill in whilst watching the film - An assessment booklet with planning and questions for weekly pieces of writing (great for homework!) - Extracts - Drama based activities - Information hunt - Video clips This fun unit is a great introduction to Shakespeare for KS3 students. Review and follow :-)
A collection of various activities for 'An Inspector Calls' based on themes, context and characters. This pack includes: - Quiz - Research sheets - Quotation collection sheets - Writing frames - Starter activities Review and follow :-)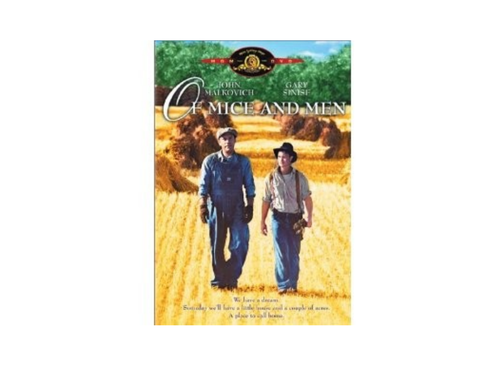 This mini pack of resources is a great introduction to the context of 'Of Mice and Men'. It uses information sheets, music and images to engage students. Their focus: - Migrant farmers - The American Dream - Disability - Race - Role of women - The Wall Street Crash - The Roaring Twenties - The Great Depression Review and follow :-)
This complete unit of work is designed for the new AQA GCSE Specification; however, it can easily be adapted for any exam board. This 25 lesson unit covers: - Literature skills - Language reading style questions - Creative Writing. A full scheme of work is provided with lesson by lesson instructions. Every lesson is fully resourced and accompanied by a powerpoint. Activities within this unit include: - Powerpoint presentations - A GCSE exam booklet - Planning sheets - Sample answers - Contextual research tasks - AfL - Differentiated resources - Audio clips of the book - Exam Questions - Carousel activites - Extract based questions - Writing frames - A comprehensive structure for writing paragraphs There is also an extract based question booklet that accompanies this unit with one extract from every chapter - this is great to use as a homework booklet or to use for revision at a later date. This unit will ensure your student knows the text, as well as equipping them with Language and Literature skills. Review and follow :-)
A fun and kinaesthetic unit of work to engage students in creative writing. Suitable for low ability KS3 classes and KS2 classes. This unit of work has a full scheme of work with lesson by lesson instructions and is fully resourced with bright and well crafted resources. It is also based around the BIG Write idea and has weekly writing tasks and homework. In this unit: - Characters - Setting - Language Devices - Vocabulary - The senses - Newspaper articles - Story structure Can be easily adapted to match any exam board. Review and follow :-)
This is a whole unit of work with a series of 9 fantastic lessons (each lesson lasts 80mins) that includes: - A break down of the criteria - Various activities - Sample Answers - Peer and Self Assessment tasks - Helpful acronyms to break down the skills - Strategies to structure answers - Colourful powerpoints - All sources for exam questions This is a great introduction to the Edexcel Language Paper 1 skills for both reading and writing. It covers how to analyse language and structure; how to evaluate a text; punctuation, language devices and structure of narrative writing. My year 11s have really enjoyed this unit and have made up to 3 levels of progress as a result! I hope your students find it as useful. Please review and follow :-)
This KS3 poetry unit is a brilliant introduction in to analysing poems and comparing them. It includes a full scheme of work with lesson by lesson instructions. This unit includes: - Powerpoints for every lesson - Engaging and well structured resources for every lesson - Poems - An acronym that helps students structure their thoughts - A comparative assessment - A writing assessment - Planning aids - Sample answers This unit helps prepare students for studying poetry for any exam board.
This is based around the new AQA Literature based exam questions but can be easily adapted to suit any exam board. It consists of an extract based question and planning for every chapter. This is great as a homework booklet or as revision.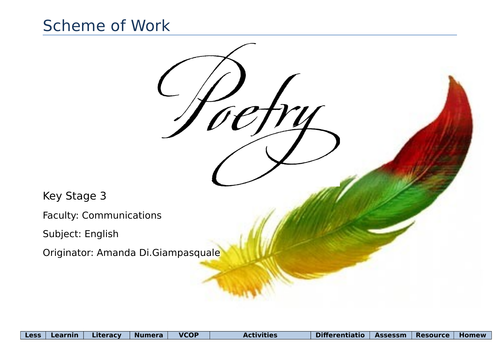 A great KS3 poetry unit that is fun and engaging. A full scheme of work with lesson by lesson instructions is provided and fully resourced with activities and powerpoints. All the poems are collated in a handy booklet. I have also added the assessment booklet that I used and have made it as generic as possible so that you can adapt it to your specific exam board. Every poem has an exam question so that students do a weekly piece of extended writing. Would be great as a homework booklet too!
A variety of resources based on the 15 cluster poems: - Comparison exam questions and planning - Annotated poems - Revision slides/posters This is a comprehensive bundle of resources that is great for preparing students for their poetry exam! The resources are not only good to use in lesson, but can be used as independent homework or revision.
These quotation cards help students learn 21 quotations in preparation for the closed book exam. Each quotation is accompanied by an image and students can play snap or pairs with these cards. Great as a starter or for revision!