Amie
A passionate secondary and sixth form Head of Art and PSHE coordinator
59Uploads
7k+Views
1k+Downloads
A passionate secondary and sixth form Head of Art and PSHE coordinator
A perfect resource for a one off lesson looking at Tim Burton and his distinct illustration style. The powerpoint introduces Burton and then looks at character design through manipulated Pokemon. The task includes visual objectives and a demonstration using pen and wash technique.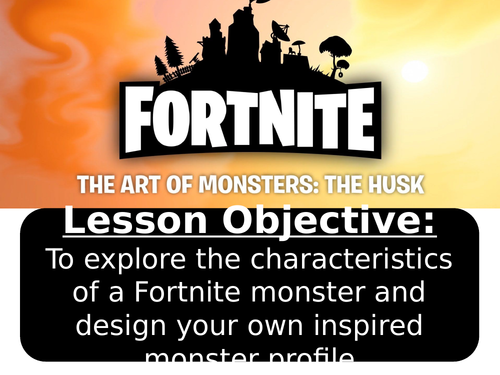 Get students engaged in this current resource looking at the characteristics of design through animation and illustration. Students are set the task to design a monster profile based upon the Fortnite characters.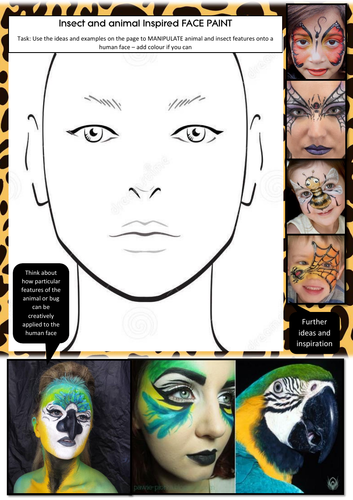 This worksheet allows students to creatively explore animal characteristics by manipulating features around a human face. A fun and engaging resource.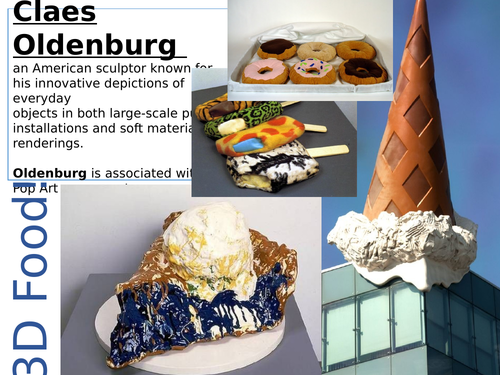 Claes Oldenburg Inspired 3d food art. This resource provides students with a thoughtful purpose looking at a variety of different food art options to be made from a cardboard base and mod roc application. Attached is the step by step differentiated construction guides for all 5 listed ideas in the powerpoint.
The hardest part in Art for my students is getting them to understand how to develop ideas from their artist research. This lesson starter task breaks down the thought process and allows students to grasp the concept of an original idea from links within their work.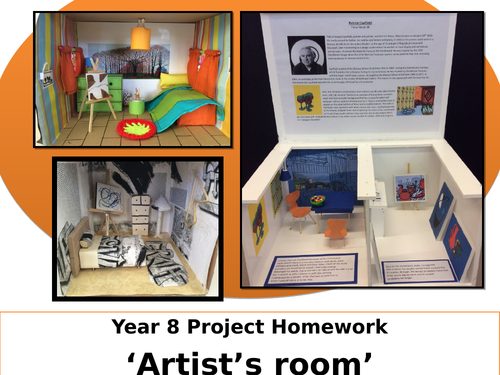 This resource encourages an alternative approach to homework which is engaging and creative. The task requires students to think in the mindset of a famous artist and design a three dimensional bedroom in their style. The powerpoint shows visual examples of a number of different bedroom designs from Banksy to Hockney with iconic furnishings and bedroom decor in the style of their artwork. A homework marking sheet is also attached for quick convenience in assessing the homework submission. Could also work as a class task.

A powerpoint outlining a variety of different easter themed tasks with supporting worksheets.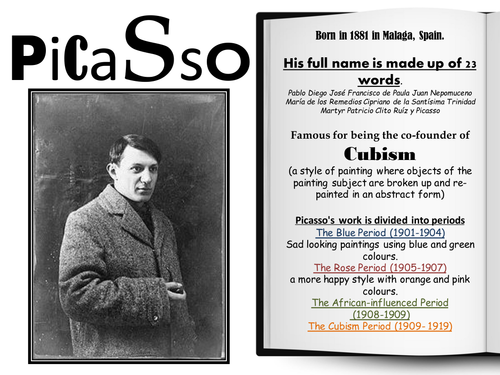 A full 6 week scheme of work looking at Picasso and distortion. Pupils design their own portrait and produce a cardboard relief outcome.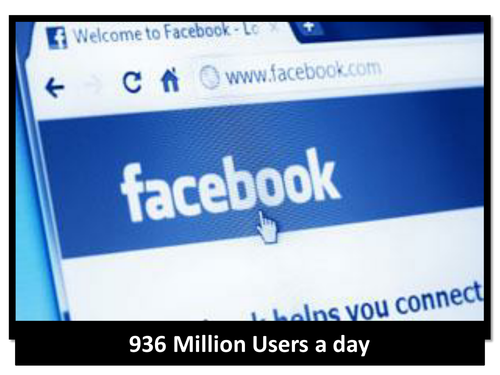 A relevant resource to highlight the danger of social media and how to stay safe online.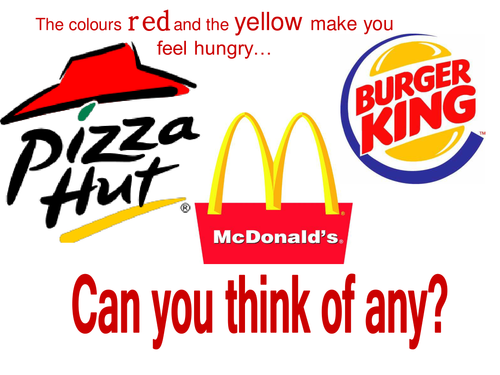 A fun introductory lesson to colour theory with colour wheel worksheet attached.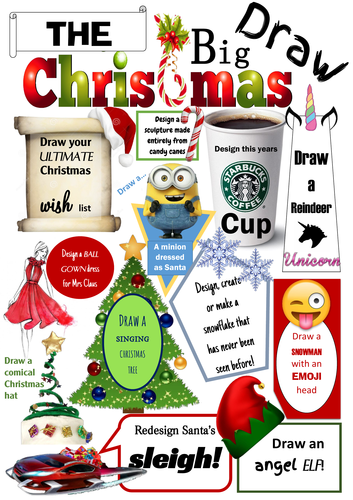 This resource has been the most successful Christmas activity used across the school. On the resource there are interesting and quirky drawing tasks to get the Christmas spirit alive and the creativity flowing. It can be made into a competition or just used for fun in lessons as we head up to Christmas.
if your looking for a homework task that will engage, motivate and enthuse students, then this is perfect! This has been the most successful project homework I have set which allowed students to get creative in an exciting and relevant way. Pupils select an option (1-4) and apply the Pop Art style to a 3d object. See examples on the PowerPoint to encourage exceptional and inspiring results!
After a lot of research and networking around this issue as well as attending the latest AQA CPD on Assessment. I have devised a marking matrix which will help you to assess students against the latest 9-1 grade boundaries. Due to OFQUAL not releasing any grade boundaries, this is only a guide summarised by converting last years grade boundaries against the old letter grade systems and analysing it against the new assessment criteria and marking format.
This resource is perfect for students and teachers who want a clear visual understanding of how the 1-9 grading system applies to the GCSE Art Assessment Objectives. The powerpoint breaks down each of the assessment objectives in a clear, pupil friendly format.
A resource to help students interpret the GCSE Art Assessment Objectives. The objectives have been simplified for easy understanding and can be used as a task or throughput a project to ensure that pupils are meeting the success criteria.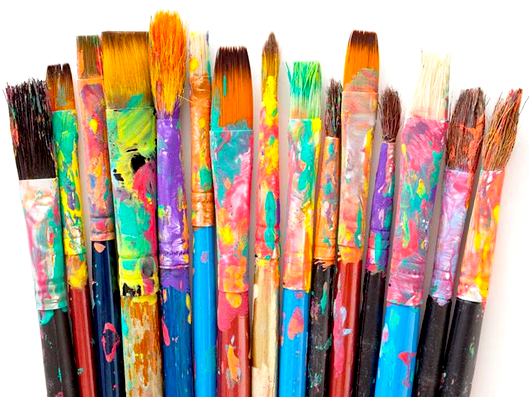 This resource is perfect for all students who need guidance on how to annotate their work. It provides everything a student could need to help improve their annotation and writing skills. A must have resource for the classroom.
A visual guide of how each assessment objective could be met.
This resource introduces students to a variety of different creative careers centered around a comic strip task. Pupils explore the role of an illustrator, graphic designer, art director and animator and discover the importance of each position just to create one outcome. Students enjoyed the task were informed about the different creative roles in industry
A resource to support students who are selecting an independent project. This powerpoint introduces sub categories centered around the theme of 'Altered Nature'. The guide inspires pupils with interesting and exciting artists and has worked successfully in 2 departments who have needed a revamp in pupil interest. I have used this SOW as the main coursework project (unit 1 60%) for GCSE Art.
This resource provides a structured guide on how pupils can assess the work of others and encourage reflection upon their own work. There is also a short powerpoint to accompany the worksheet to ensure students know what they should 'critique' about the work.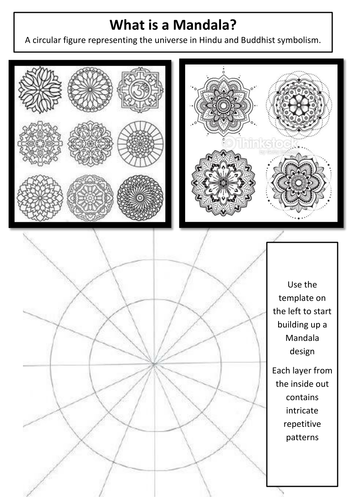 Pupils of KS3 will be able to use the grid to create inspirational Mandala designs whilst considering the formal elements of art. She resource caters for those of all abilities with guided starting points and examples.