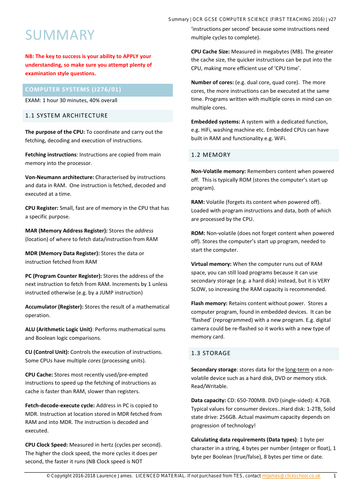 This is a concise summary of all of the concepts for the entire course. These make for good revision booklets. You can save money by buying this as part of my GCSE OCR Computer Science bundle package.
Bundle
Study resources for OCR Computer Science - the complete set! Over 150 pages, tailored to this GCSE course: 1.1 System Architecture 1.2 Memory 1.3 Storage 1.4 Wired and wireless networks 1.5 Network topologies, protocols and layers 1.6 System Security 1.7 Systems software 1.8 Ethical, legal, cultural and environmental concerns 2.1 Algorithms 2.2 Programming technique 2.3 Producing robust programs 2.4 Computational Logic 2.5 Translators and facilities of languages 2.6 Data representation +Handy revision section
What better way to learn about how bitmap graphics are created than to create a bitmap image! This editable Word document and can either be completed electronically, or printed and completed without need for a computer. (i.e. for homework). Outcomes:  Drawing of an image and written binary representation  Calculation of total pixels in an image  Decoding of RGB values Vocabulary: c Bit c Bitmap c Binary c Colour-depth c Pixel c Pixelated c Pixel density c Resolution c RGB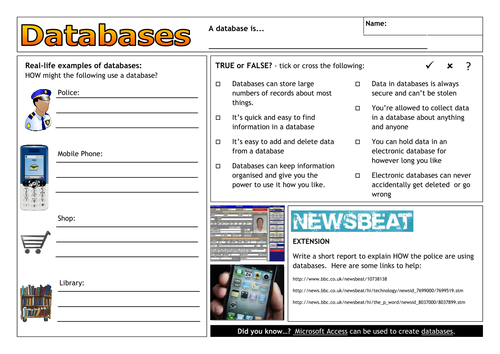 who uses a database true/false quiz how the police use databases define database terminology design a simple table create a simple table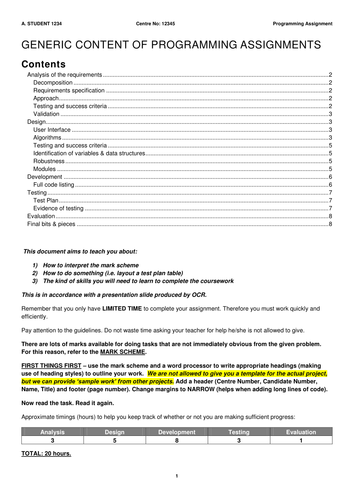 A letter outlining NEA requirements for students/parents - so they clearly understand that anyone in breach of the terms can be disqualified. A generic project approach, suitable for inclusion with your NEA resource bank.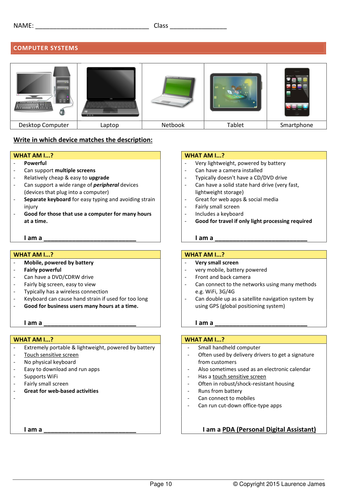 9 high quality worksheets packed with including activities about: - Types of computer systems (desktop, laptop, netbook, tablet, smartphone) - Matching a computer system to different people (e.g. plumber, teacher etc) - Matching up Input, Output, Storage and Connectivity descriptions - Writing examples of input, output, storage and connectivity devices - Actuators - Types of printers (dye sublimation, inkjet, laser, dot matrix) - Storage types (optical, magnetic, solid state, cloud) - including comparisons and definitions - Exam style questions Links to web videos Suitable for KS3 and KS4 This is an extract from my Cambridge Nationals workbook. Designed to aid efficient learning and save photocopying by making efficient use of page space.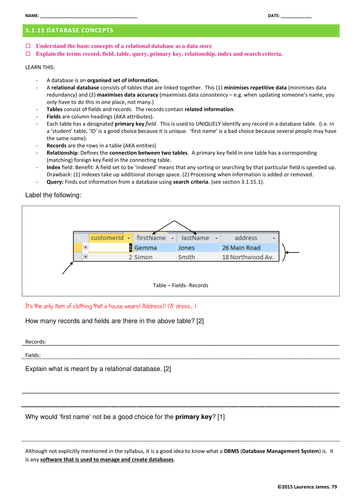 Extract from my AQA GCSE Computer Science workbook Database concepts Relational v Flat File Databases How basic SQL works (SELECT, INSERT, UPDATE, ORDER BY, WHERE, AND/OR) Databases practical - using Python to create a database and use SQL.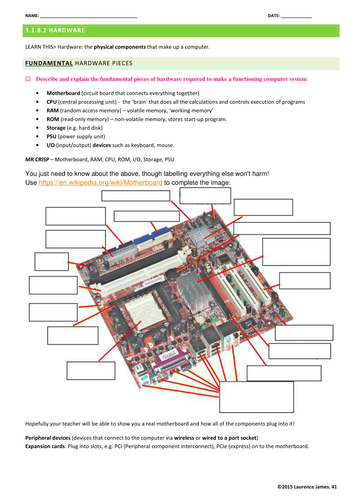 Suitable for KS3/4 Extracted pages from my AQA GCSE Computer Science Workbook Label parts of a motherboard and match up descriptions of components that plug into the motherboard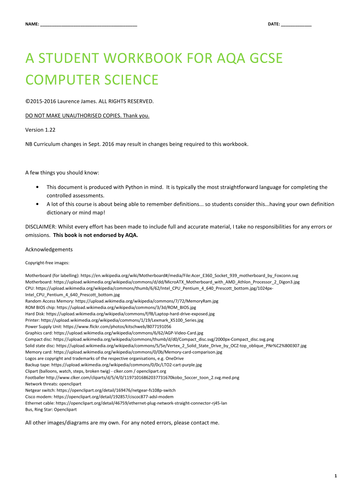 THIS IS FOR THE CURRICULUM THAT ENDED IN 2016...still some useful content. Save hours of preparation with this complete tailor-made workbook, covering all of the course and exemplar coursework. Understanding the needs of teachers who might, or might not be familiar with the course, this resource has everything you need. Over 100 pages including: worksheets covering every theory topic, practical exercises, includes links to relevant videos. Examination style questions and answers. How to write the controlled assessment coursework and get a good grade! Exemplar coursework (not live), This has been tried and tested with students and teachers with differing abilities in different schools. I know that school budgets can be tight, which is why this is value for money. Save hours of time with this resource. The price is for a SINGLE SITE licence. Your feedback is welcome.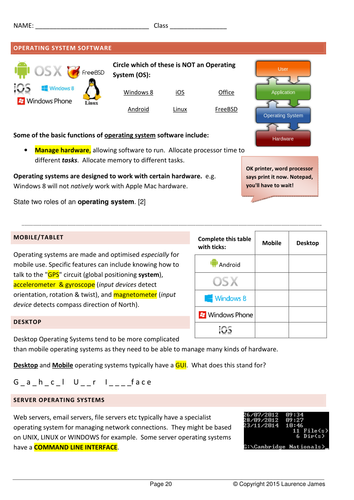 Worksheets (5 pages) about: - Types of operating systems - Utility software - Customisation - Software updates - Application software This is an extract from my Cambridge Nationals workbook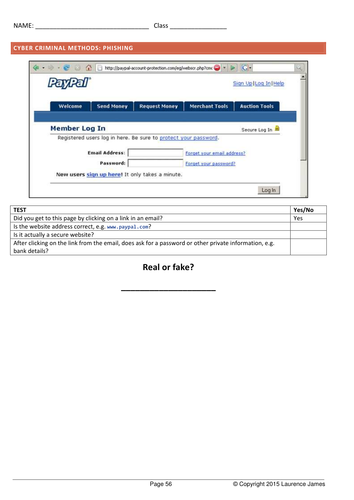 Worksheets: Phishing Health & Safety Act (Cloze) Data Protection Act (information) Copyright (matching activity) Computer Misuse (information) Business Ethics (comprehension) Cyberbulling (information) Workplace surveillance (methods, e.g. GPS, web monitoring, CCTV, RFID) (Comprehension, discussion) Cookies & Disabling Cookies (matching activity) Key logging Mobile phone triangulation Loyalty Schemes Cyber Wars (matching threats to description) Disciplinary procedures Countermeasures (- to cyber threats - matching activity) This is an extract from my Cambridge Nationals workbook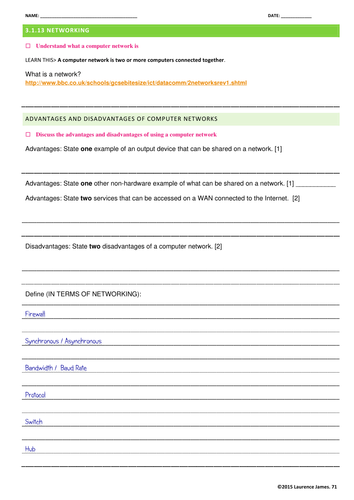 Pages extracted from my AQA GCSE Computer Science workbook 8 pages in total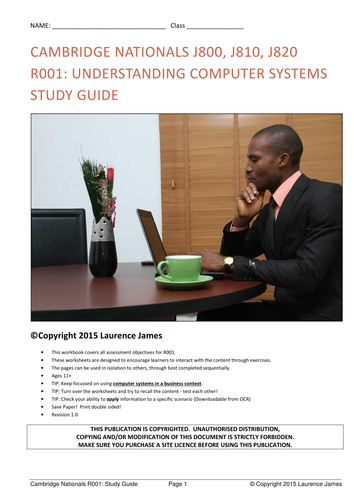 Cambridge Nationals in ICT R001 (J800, J810, J820): One site licence to create photocopies of a complete set of worksheets covering all assessment objectives: AO1: Understand how ICT can be used to meet business needs AO2: Working with information & data to meet specific business needs AO3: How ICT is used to support business working practices AO4: How legal, ethical, safety and security issues affect how computers should be used This concise publication has been created to encourage learners to interact with the contact based on various questions, matching and dragging é dropping activities. It also includes links to engaging videos Many pages are relevant to other courses of study, and can therefore be reused in the future. This publication includes an extremely helpful section about exam technique and some 'top tips' to help students pick up valuable marks.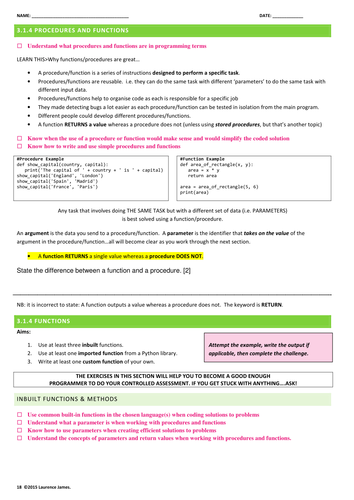 An extract from my AQA Computer Science Workbook Core material for helping students to learn key knowledge to help complete controlled assessment Using common inbuilt functions and some methods Using functions from external libraries (e.g. random, time) Writing your own functions & procedures Recursive functions (for more able students)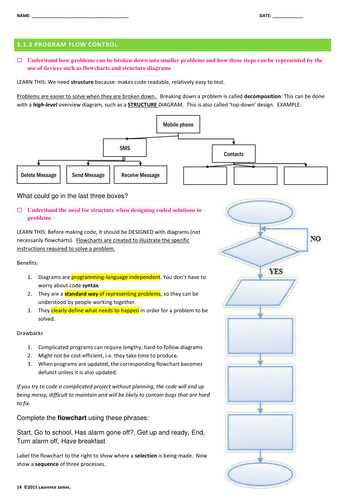 Details program flow control (extract from my AQA GCSE Computer Science workbook) Flowcharts Structure diagrams Sequence, Selection, Iteration Iteration examples in Python (WHILE, FOR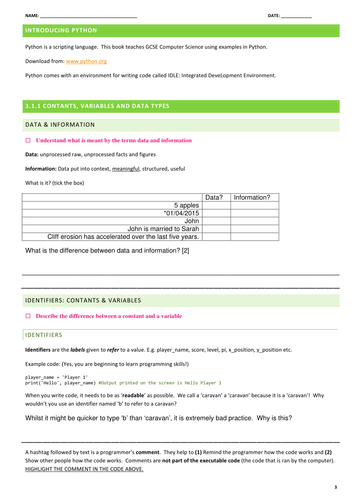 An Extract from my AQA GCSE Computer Science Workbook, based around Python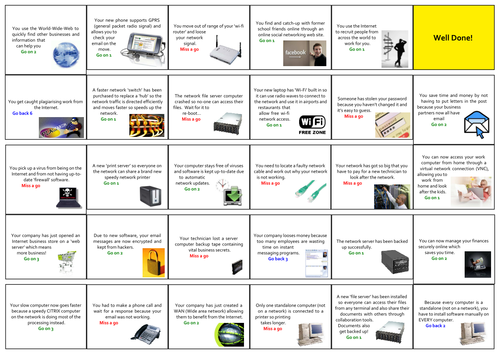 Network game to get students to consider benefits and possible drawbacks of networks (counters and dice not included!)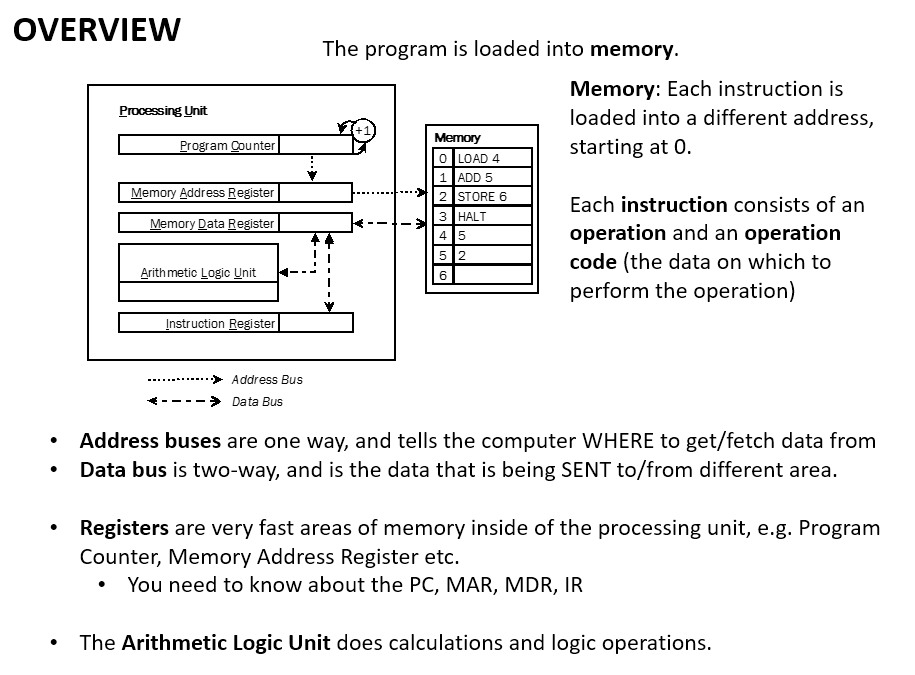 A resource aimed at OCR Computer Science Students. A presentation to explain very clearly how the CPU goes about adding up two different numbers. It shows every step of execution, clearly explaining the purpose of each of the registers that students need to know about. 27 slides in total. NB: It demonstrates the concept and is suitable for up to GCSE Level (9-1).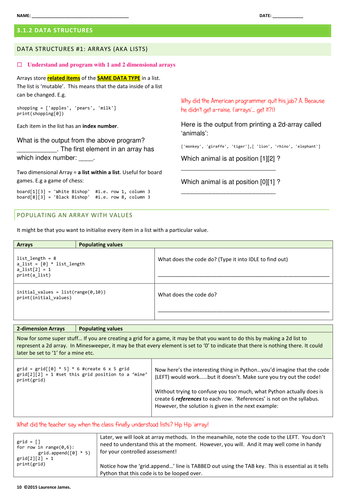 Questions and activities related to data structures in Python, an extract from my complete workbook publication.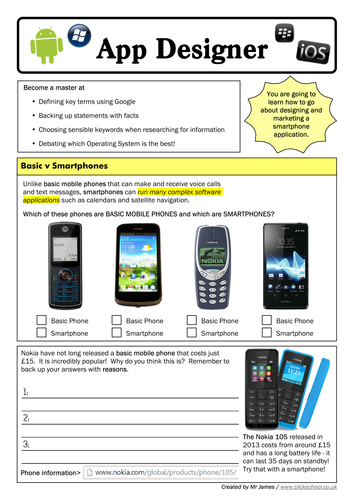 NEW AND IMPROVED!! UPDATED (version 3) 7 initial worksheets for students to make decisions about designing mobile apps. Focus on: operating system, understanding hardware features, research skills.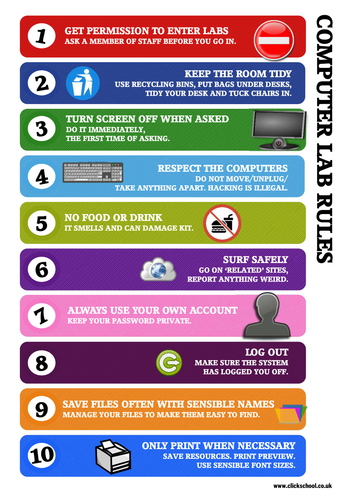 Computer/ICT Lab Rules Poster Version 1 Uses images from openclipart.org