Clickschool's Shop
Resources for KS3 and GCSE Computer Science and ICT
177Uploads
225k+Views
100k+Downloads
Resources for KS3 and GCSE Computer Science and ICT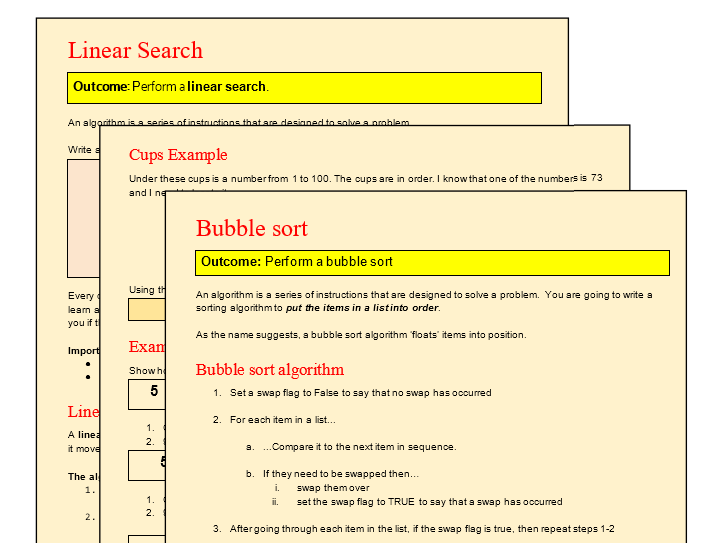 KS3 CT Computational Thinking 14 key worksheets designed to be completed electronically to teach some of the trickier aspects of the KS3 National Curriculum, including: 1. Linear search 2. Binary search 3. Bubble sort 4. Simple logic gates 5. Logic gate circuits 6. Representing numbers 7. Binary to decimal 8. Decimal to binary 9. -TBC 10. Binary addition 11. Text representation 12. Picture representation 13. Sound representation 14. Instructions 15. Instruction sets 16. (brief introduction to algorithmic thinking) Lots of editable explanations, tasks and activities for varying abilities.
Study resources for OCR Computer Science - the complete set! Over 150 pages, tailored to this GCSE course: 1.1 System Architecture 1.2 Memory 1.3 Storage 1.4 Wired and wireless networks 1.5 Network topologies, protocols and layers 1.6 System Security 1.7 Systems software 1.8 Ethical, legal, cultural and environmental concerns 2.1 Algorithms 2.2 Programming technique 2.3 Producing robust programs 2.4 Computational Logic 2.5 Translators and facilities of languages 2.6 Data representation +Handy revision section
What better way to learn about how bitmap graphics are created than to create a bitmap image! This editable Word document and can either be completed electronically, or printed and completed without need for a computer. (i.e. for homework). Outcomes:  Drawing of an image and written binary representation  Calculation of total pixels in an image  Decoding of RGB values Vocabulary: c Bit c Bitmap c Binary c Colour-depth c Pixel c Pixelated c Pixel density c Resolution c RGB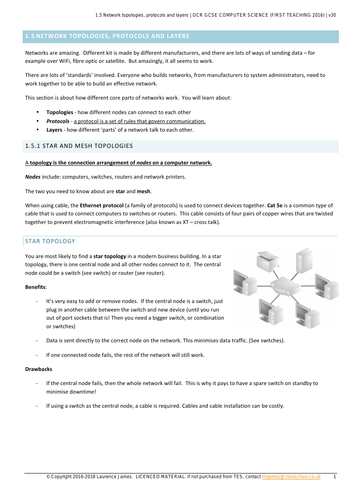 Get better value by buying this as part of my GCSE OCR Computer Science bundle.  Star and mesh topologies  WiFi: frequency and channels, encryption  Ethernet  The uses of IP addressing, MAC addressing and protocols including: TCP/IP HTTP, HTTPS, FTP, POP, IMAP, SMTP  The concept of layers  Packet switching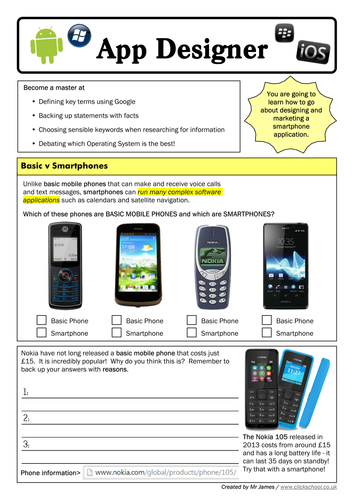 NEW AND IMPROVED!! UPDATED (version 3) 7 initial worksheets for students to make decisions about designing mobile apps. Focus on: operating system, understanding hardware features, research skills.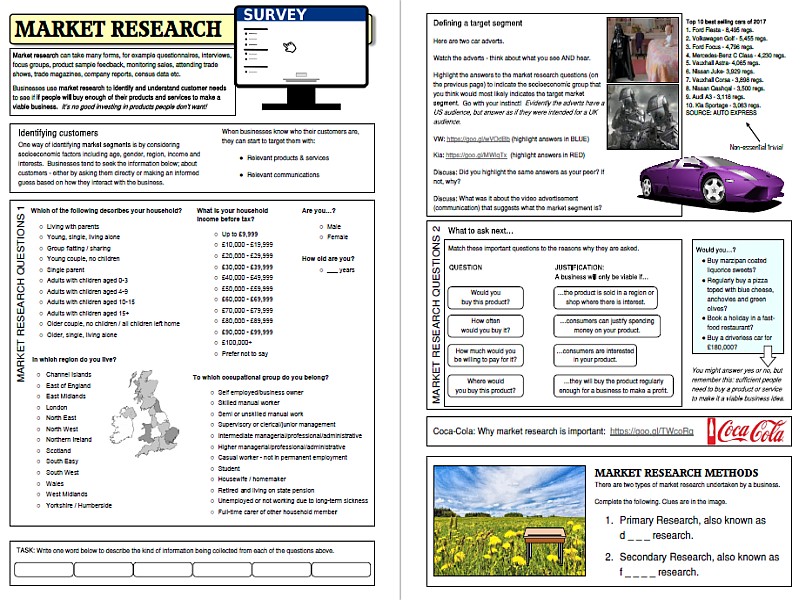 2.1.1 The Role of Marketing: What marketing involves, what is a market, why the customer is king, adding value, how the marketing department works with other departments. Reflecting on your own purchase. (1 page) 2.1.2 The purpose of market research: Defining a market segment - looking at this in relation to car advertisements. The importance of asking the right questions. Introduces primary and secondary research in name only. (2 pages)
12 page document 36 questions and answers, covering 2.2 Programming Technique. Students should answer questions on separate paper (saves photocopying) A range of questions for all abilities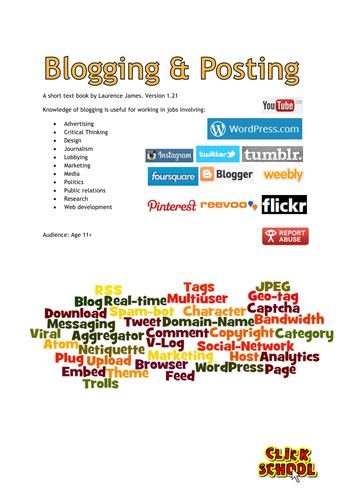 Inspire yourself or your students: gets you thinking about the impact of blogs - from making money, to freedom of speech etc. Content: Blogging terminology BASICS: Understand what a blog is Name different forms of blogs Explain the purpose of blogs Identify features of a blog Name blogging "platforms" Abide by e-safety rules when creating a blog INTERMEDIATE: Explain why people use blogs and how an organisation can benefit from blogging Explain the purpose of blogs Explain what makes a good blog, taking account social and legal implications Explore money-making opportunities for bloggers Understand how blogs are used for business and pleasure EXPERT: Explain what a spam bot does, and measures for combating them Critically evaluate the effectiveness of a good and not so good blog - suggesting and justifying possible improvements Use blogging as a tool to benefit YOU (reflective learner, share & develop ideas) Manage your very own blog responsibly 19 pages.
3 worksheets, 4 pages in total Knowledge and a variety of questions including word jumbles, short answer, multiple-choice, fill in the gaps. References to actual or fictional businesses.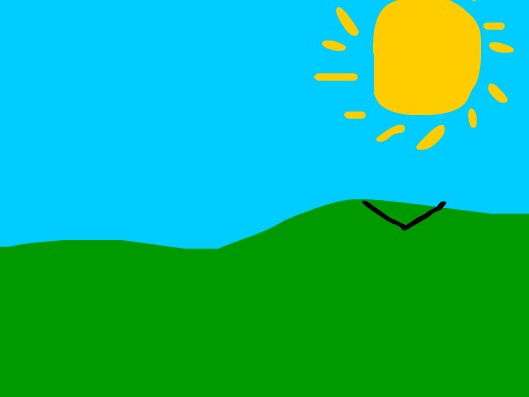 Learn how to apply motion tweens to get a bird to fly across the screen Included - Practical guide - Example Flash files
A list of possible content for a portfolio, supporting the production of a short film for a competition, including links to 'film school' videos.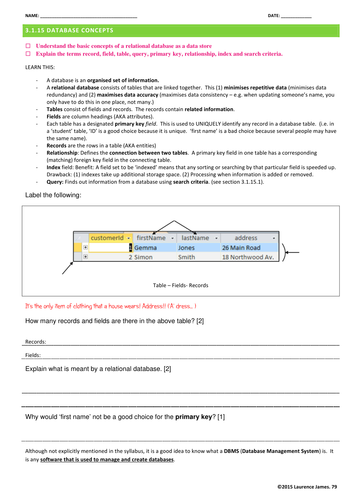 Extract from my AQA GCSE Computer Science workbook Database concepts Relational v Flat File Databases How basic SQL works (SELECT, INSERT, UPDATE, ORDER BY, WHERE, AND/OR) Databases practical - using Python to create a database and use SQL.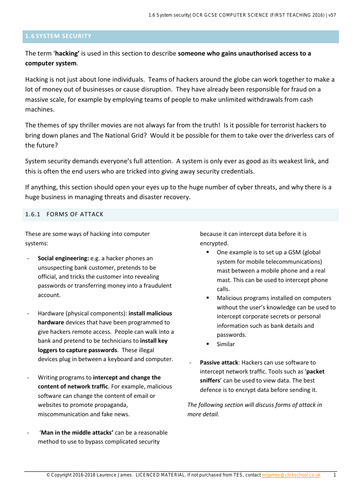 Get better value by buying this as part of my GCSE OCR Computer Science bundle.  Forms of attack  Threats posed to networks: malware, phishing, people/social engineering, brute-force attacks, denial of service attacks, data interception and theft, the concept of SQL injection, poor network policy  Identifying and preventing vulnerabilities: penetration testing, network forensics, network policies, anti-malware software, firewalls, user access levels, passwords, encryption.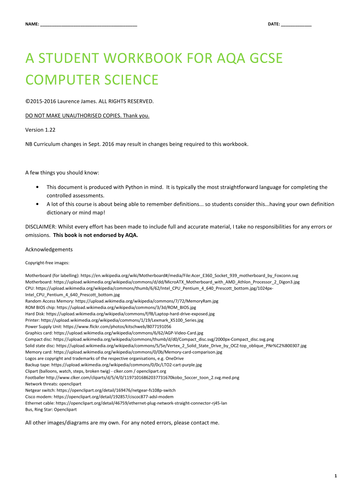 THIS IS FOR THE CURRICULUM THAT ENDED IN 2016...still some useful content. Save hours of preparation with this complete tailor-made workbook, covering all of the course and exemplar coursework. Understanding the needs of teachers who might, or might not be familiar with the course, this resource has everything you need. Over 100 pages including: worksheets covering every theory topic, practical exercises, includes links to relevant videos. Examination style questions and answers. How to write the controlled assessment coursework and get a good grade! Exemplar coursework (not live), This has been tried and tested with students and teachers with differing abilities in different schools. I know that school budgets can be tight, which is why this is value for money. Save hours of time with this resource. The price is for a SINGLE SITE licence. Your feedback is welcome.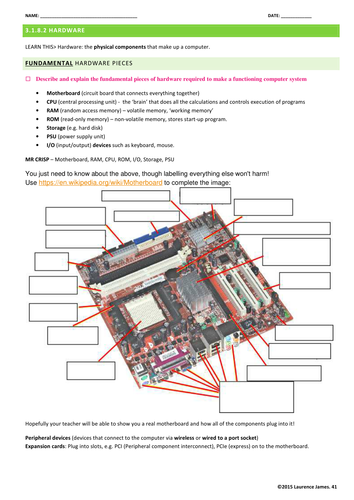 Suitable for KS3/4 Extracted pages from my AQA GCSE Computer Science Workbook Label parts of a motherboard and match up descriptions of components that plug into the motherboard
Teach students basic animation skills - using frame-by-frame animation to make a 'growing tree'. Included: - Practical guide - Example Flash file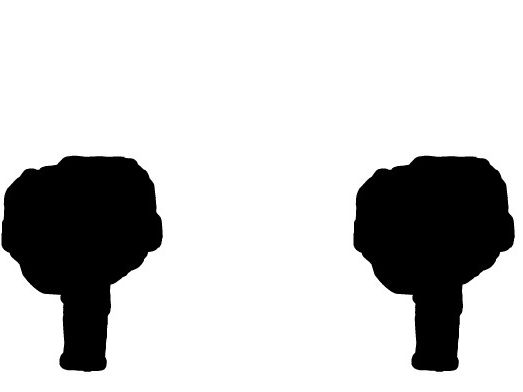 Learn the basics of animation - creating a growing tree, but this time using shape tweens. Included: - Practical guide - Example Flash files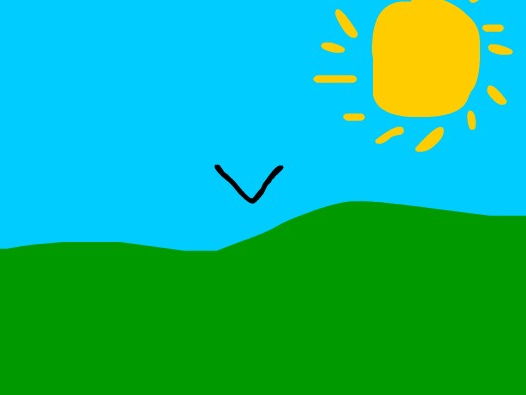 Learn the basics of adding and managing layers to create a flapping bird on top of a landscape. Included: - Short worksheet - Practical guide - Example Flash file
Introduce animation to students How to create a simple frame-by-frame movie clip of a flapping bird. Included: worksheet, practical exercise, example Flash file
Using layers and tweens to make a dancing penguin! Included: - Practical guide - Example Flash file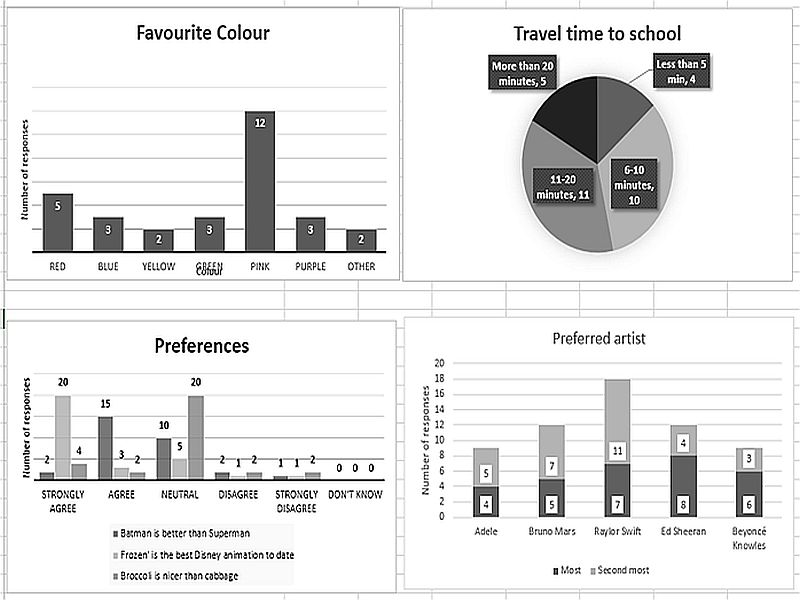 Charts for Business: Constructing black & white printer friendly charts for business studies Implemented using Microsoft Office 2013 A worksheet (8 pages) instructs students how to make well formatted graphs, suitable for printing. Covering bar/column/stack charts (with multiple series) and pie chart.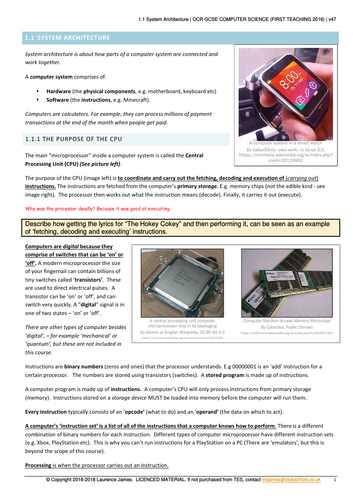 Get better value by buying this as part of my GCSE OCR Computer Science bundle.  The purpose of the CPU  Von-Neumann architecture: MAR (Memory Address Register), MDR (Memory Data Register), PC (Program Counter), Accumulator  Common CPU components and their function: ALU (Arithmetic Logic Unit), CU (Control Unit), Cache  The function of the CPU as fetch and execute instructions stored in memory  How common characteristics of CPUs affect their performance: clock speed, cache size, number of cores  Embedded systems: (purpose and examples)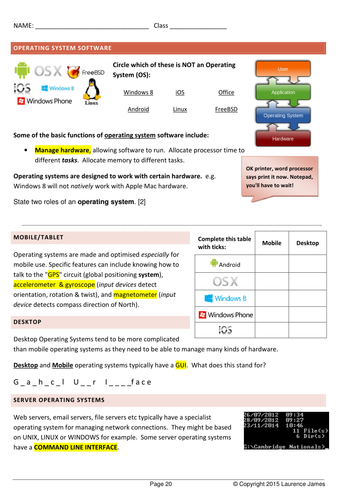 Worksheets (5 pages) about: - Types of operating systems - Utility software - Customisation - Software updates - Application software This is an extract from my Cambridge Nationals workbook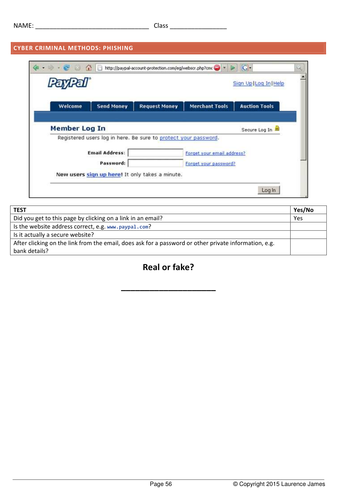 Worksheets: Phishing Health & Safety Act (Cloze) Data Protection Act (information) Copyright (matching activity) Computer Misuse (information) Business Ethics (comprehension) Cyberbulling (information) Workplace surveillance (methods, e.g. GPS, web monitoring, CCTV, RFID) (Comprehension, discussion) Cookies & Disabling Cookies (matching activity) Key logging Mobile phone triangulation Loyalty Schemes Cyber Wars (matching threats to description) Disciplinary procedures Countermeasures (- to cyber threats - matching activity) This is an extract from my Cambridge Nationals workbook