Clickschool
Resources mostly for KS3 and GCSE Computer Science and ICT
96Uploads
305k+Views
130k+Downloads
Resources mostly for KS3 and GCSE Computer Science and ICT

Relevant computer science and IT content… Originally written for Cambridge Nationals R001, this document has 50+ worksheets Table of contents as follows: Computer Systems 10 Which features of the system make it suitable… 11 Input, output, storage and connectivity devices 12 Output Devices: Actuators 13 Input Devices: NAME THEM! 13 Outputs: Plotters 14 Outputs: Lasers v Inkjets v dot matrix and Dye Sublimation Printers 14 Storage 15 Solid State Drive (SSD) v Hard Disk Drive (HDD) 16 USB Memory Stick Questions 16 Storage - Local, Removable and Remote 17 Cloud Storage 18 Accessibility 19 Operating System Software 20 Mobile/Tablet 20 Desktop 20 Server Operating Systems 20 Open Source Operating Systems 21 Utility Software 21 Customisation 22 SOFTWARE Updates 22 Application Software 23 Apps for portable devices 24 Diary Management Software (DMS) 25 Another feature of diary management software 25 Review Tools 26 File Sharing & Collaboration 27 File Formats 28 Proprietary File Formats 28 Open File Formats 29 File Format Issues 30 Specific File compression Formats 30 File Compression 31 Securing Files 32 File Permissions 33 Password Protection 33 Encryption 34 GPS 35 Network Connectivity 35 Bandwidth 35 WiFi and Wired network Setup 36 Connecting to a WiFi Network 37 Firewall Settings 38 Network Connection Speeds 39 Connecting Computers 39 Remote Working 40 Connecting Peripheral Devices 41 Types of connection 41 Data Transfer Methods 42 Peer-to-peer file sharing 42 Data Capture 43 Data & Information 43 Data Capture: Online forms v Paper Forms 43 Paper Forms 43 Online Data Capture 44 Data Collection Mistakes 44 Verification and Validation Methods 45 Coding Data 46 Identifying 'items' of information 46 Automated Capture Methods 47 Analogue & Digital Data 47 Automated Capture Method Questions 48 Minimising Data Loss 49 Archives 50 Business Communication 51 Email Features 52 More Email Features 53 SPAM/Unwanted Email 54 Email Etiquette 55 Distribution Lists 55 Questions 55 Cyber Criminal Methods: Phishing 56 Health & Safety act - Display Screen Regulations (H&S - DSR) 57 Data Protection Act (DPA) 58 © Copyright Act - note the spelling of COPYRIGHT 59 Computer Misuse 61 Business Ethics: Personal & Private Information 62 Cyberbullying 62 Workplace Surveillance 63 Monitoring Activity on a website: Cookies 64 Keylogging 66 Tracking With Mobile Phone Triangulation 66 Data Analysis: Loyalty Schemes 66 Cyber War 67 Disciplinary Procedures 68 The Arsenal of CounterMeasures 69 Exam Technique 70 "Identify" or "State" or "What type of…" or "Name" 70 "Give…reasons" 70 "Explain" 71 "Describe" 71 "Discuss" 71 Discussing Advantages and Disadvantages or why one is better than the other… 72 Using Intuition to answer a question 73 Classic mistakes to avoid… 73 How to pass 73 Answers 74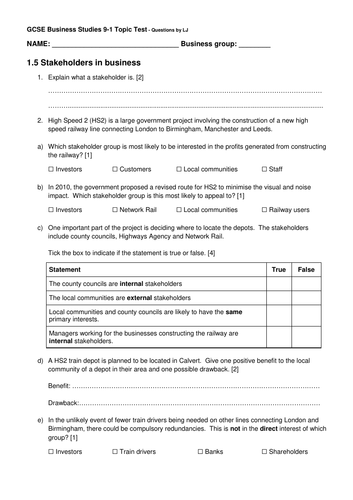 GCSE 9-1 OCR Business Studies Topic Test 1.5 Stakeholders in business

What better way to end the term than doing some programming!! Language: HTML/Javascript. Students can use repl.it for the coding. Students work through a task showing how a programmer wrote a function to draw a Christmas tree. They then modify the given code to create lots of electronic Christmas trees. And as a bonus, there is also code to draw flashing lights on the screen too. It was wrote very quickly but feel free to use/modify…or have a go yourself (I know you want to). Enjoy :-) And check out my other resources.

Cloze generator, great for use with interactive whiteboards. Really easy to create and share with others. Supports 'drag 'n&' drop' and 'drop down' selection boxes. Features a &';timer' and a counts of the number of correct and incorrect attempts. Popular with teachers of all subjects. Requires Flash Plug In.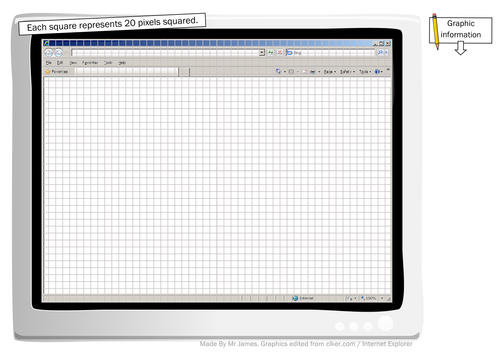 Design grid for hand-drawing graphics. This gives students a sense of how big the image(s) should be in pixels. Another free resource from Mr James / www.clickschool.co.uk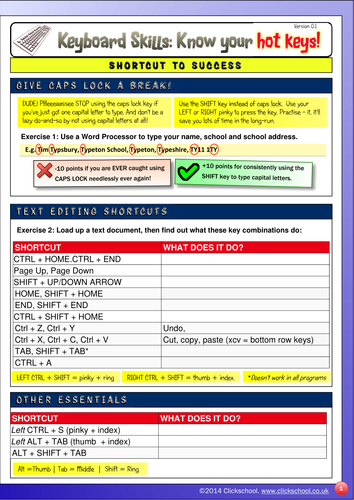 Getting students to learn how to use short cuts will improve their productivity.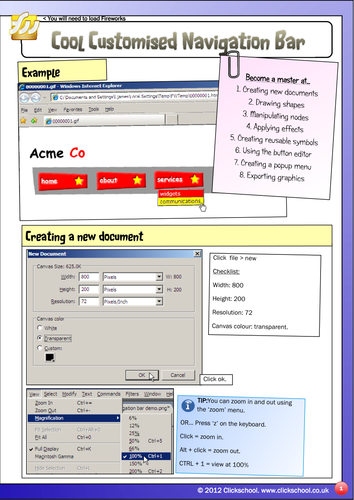 I'm unsure if anyone is still using Fireworks to create custom navigation bars, but if so, this tutorial worksheet has it covered.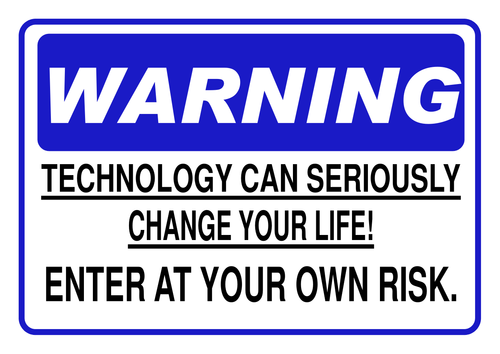 Door Poster - amazingly has a great motivational impact on students wanting to study ICT.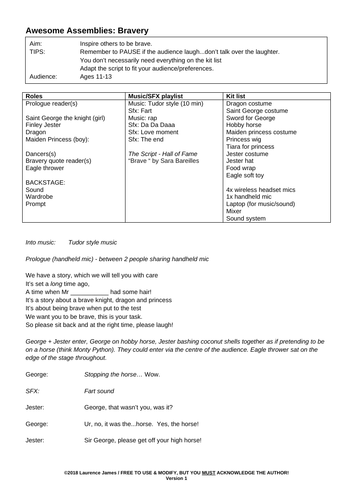 Panto style short play for assembly - in essence it's about George/Georgie plucking up the courage to ask his/her boy/girlfriend out! Lots of shenanigans and jolly good fun. I've included public domain sound effects, but evidently I haven't included the suggested music because of copyright.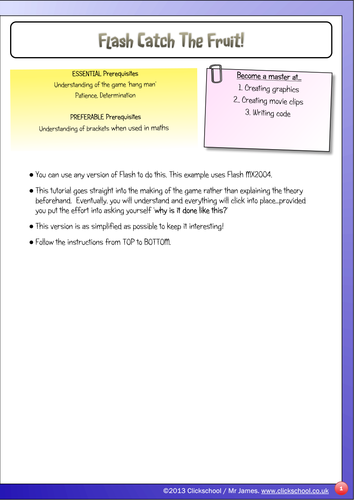 PDF worksheet with step-by-step instructions. Includes steps for creating the graphics, structuring the project and programming. Example project also attached - though make sure you have the latest version of Flash Player.

Teaching basic Photoshop skills and encouraging exploration and use of copyright free assets. Students can follow this at their own pace. One worksheet to get students thinking about uses for Photoshop and key terms. Another worksheet with Photoshop instructions.

Presentations and help sheets about creating a questionnaire for a theatre wanting to attract a younger audience. Based around using Word and Excel.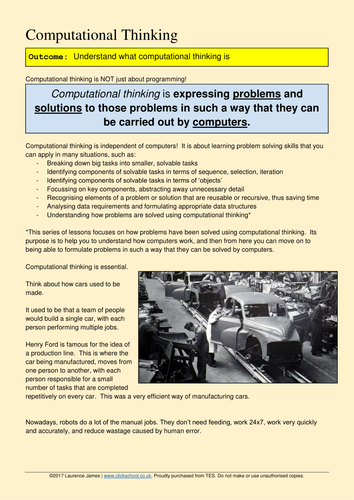 KS3 computational thinking series searching sorting binary logic gates represenation students work through and complete copies of the documents. lessons covering linear search binary search bubble sort logic gates representing numbers binary to decimal decimal to binary binary addition text representation picture representation sound representation representing instructions instruction sets algorithmic thinking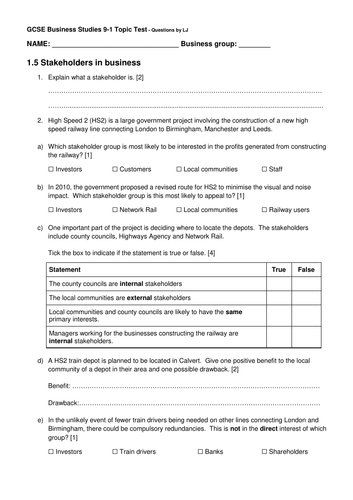 GCSE 9-1 OCR The role of business enterprise and entrepreneurship end of topic test J204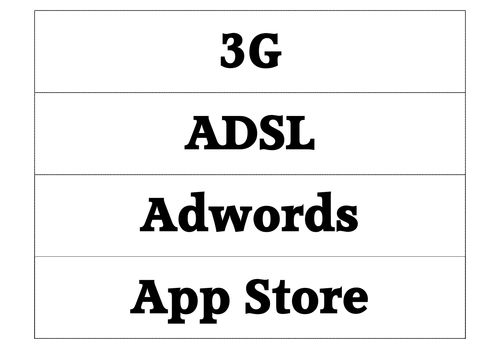 Words associated with technology that has defined where we are today (as of 2011 anyway!)