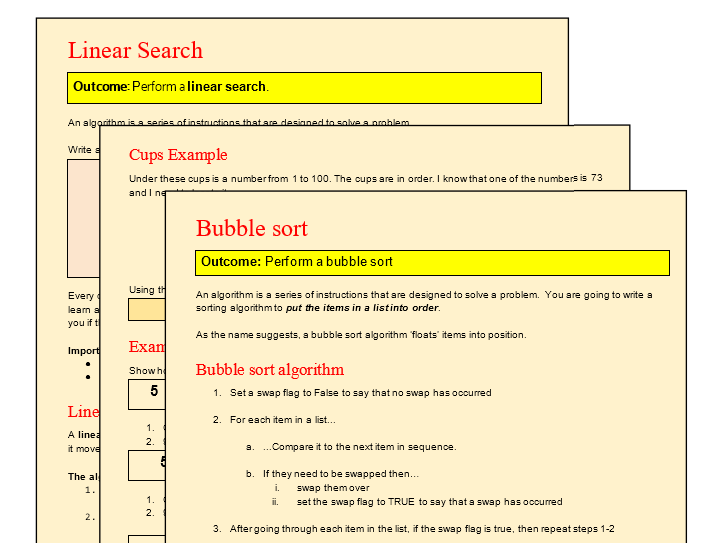 KS3 CT Computational Thinking 14 key worksheets designed to be completed electronically to teach some of the trickier aspects of the KS3 National Curriculum, including: 1. Linear search 2. Binary search 3. Bubble sort 4. Simple logic gates 5. Logic gate circuits 6. Representing numbers 7. Binary to decimal 8. Decimal to binary 9. -TBC 10. Binary addition 11. Text representation 12. Picture representation 13. Sound representation 14. Instructions 15. Instruction sets 16. (brief introduction to algorithmic thinking) Lots of editable explanations, tasks and activities for varying abilities.
Study resources for OCR Computer Science - the complete set! Over 150 pages, tailored to this GCSE course: 1.1 System Architecture 1.2 Memory 1.3 Storage 1.4 Wired and wireless networks 1.5 Network topologies, protocols and layers 1.6 System Security 1.7 Systems software 1.8 Ethical, legal, cultural and environmental concerns 2.1 Algorithms 2.2 Programming technique 2.3 Producing robust programs 2.4 Computational Logic 2.5 Translators and facilities of languages 2.6 Data representation +Handy revision section
What better way to learn about how bitmap graphics are created than to create a bitmap image! This editable Word document and can either be completed electronically, or printed and completed without need for a computer. (i.e. for homework). Outcomes:  Drawing of an image and written binary representation  Calculation of total pixels in an image  Decoding of RGB values Vocabulary: c Bit c Bitmap c Binary c Colour-depth c Pixel c Pixelated c Pixel density c Resolution c RGB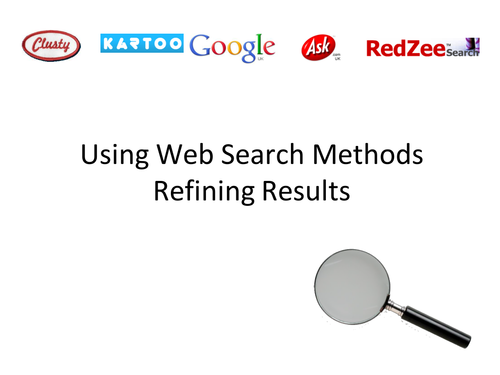 A few lessons to get students searching more effectively using brackets, +, - etc and thinking about the accuracy of information on the web.search.ppt = teacher presentationp5.pdf = basic web searchesp10.pdf = Information unreliability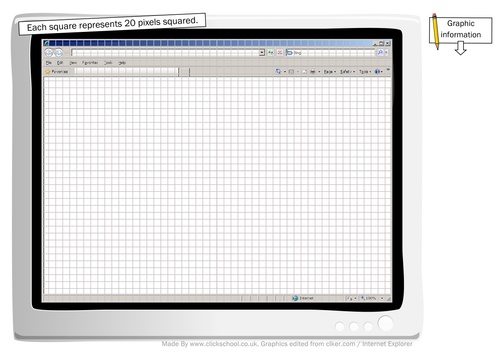 A grid imposed on a web browser for designing web site pages. This, if needs be, allows students to think about the size of graphics measured in pixels.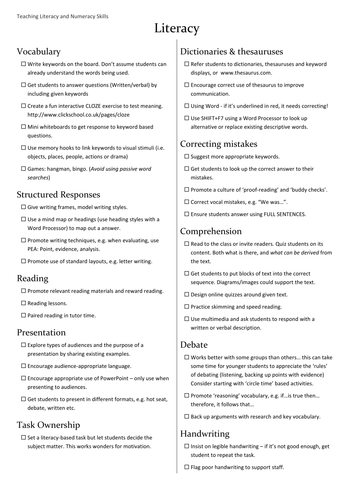 Produced for teachers to assist in teaching literacy and numeracy across the curriculum. Every teacher is a teacher of English.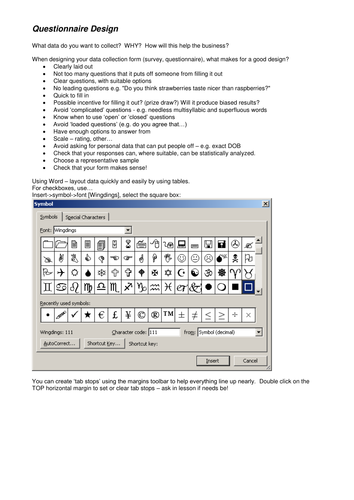 Tips for Questionnaire / Survey / Data Capture Design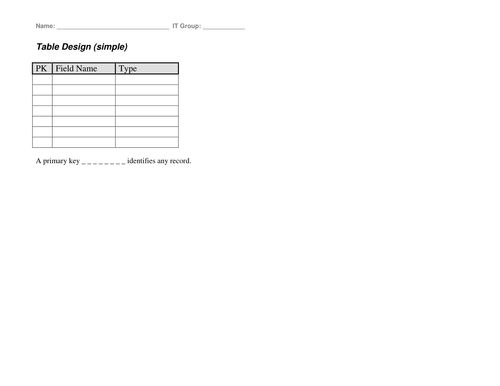 Templates for designing database tables, queries and reports.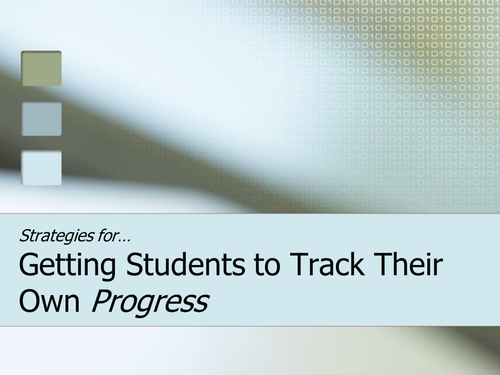 A presentation about ideas for getting students to track their own progress.