Davekumo's Shop
Year 6 based resources and whole school English support.
8Uploads
41k+Views
208k+Downloads
Year 6 based resources and whole school English support.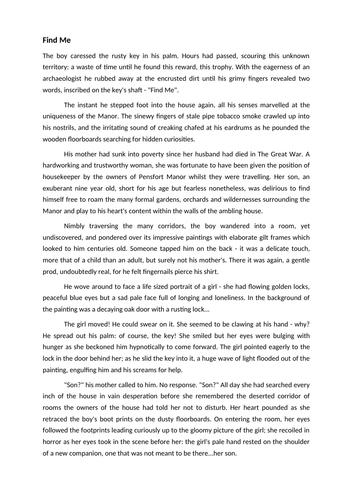 Based on a series of short 500 word texts that I found on TES. I've added VIPERS style questioning and I use them for short intervention work or after school reading club. 1-5 are comprehension - text followed by questions. 6-11 are in a slightly different format. We read the text together and discuss then I give them 2 minutes to highlight or underline the Bronze, Silver and Gold words. We discuss them together and then move on to the rest of the questions.
Used this couple of years now - defines all the grammatical terms and gives some examples as well. Publisher document. Perfect for revision or possibly for parents.
9 weeks of planning for materials in year 2 Includes: MTP overviews and week to week planning. Powerpoints for each lesson. Resources for each lesson. Dual coded vocabulary display. End of Unit assessment.
Knowledge organisers starting in year 1 all the way through to year 6. They include short suggested assessment questions from year 1-5 (not for year 6 due to the high number of assessment methods available). I intend to use them across school to help teachers, children and parents to recognise the end of year expectations and what to focus on each year group.
Investigation based on a Japanese multiplication method. Good if you have a few year 6 children that have mastered multiplication methods and are exploring alternatives.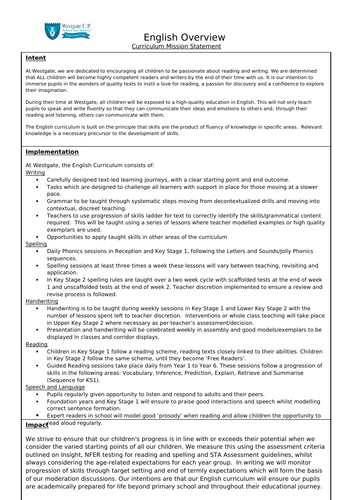 Our mission statement - context relevant to our school obviously but figured it might be relevant/useful to someone else as a starting point.
This a progression of skills document that I created for my school in writing. This is specific to my context but think it could be relevant across the board. I've broken down writing into 6 areas: organisation, grammar, purpose, vocabulary spelling and handwriting. I've then also organised it for each year group from EYFS right through to year 6. This is a working document and as such I'm using as a basis for understanding progression through the school not as a concrete, set in stone model!
This is my overview of the Year 2 Unit on materials. It uses enquiry based learning. Each week there is a question around the learning and concepts covered. These are linked to https://seerih-innovations.org/enquiringscience4all/ I have included, knowledge organiser ideas, which are dual coded with some images that could be used for a display. There is a week by week plan and links back to curriculum coverage of skills as well. At the end of the unit do a short quiz which is also included. There is a paid version of this resource: https://www.tes.com/teaching-resource/year-2-everyday-materials-planning-12447163 Which includes all of resources (powerpoints and worksheets etc).