479Uploads
1037k+Views
478k+Downloads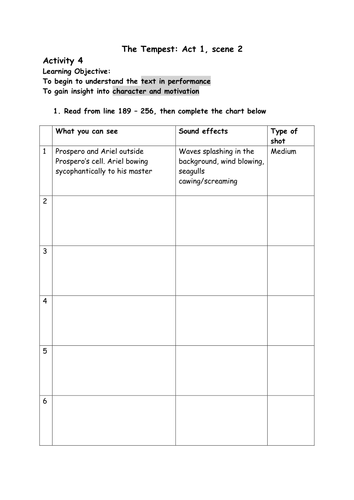 A worksheet that helps pupils think about the music and film effects that could be use to create their own production .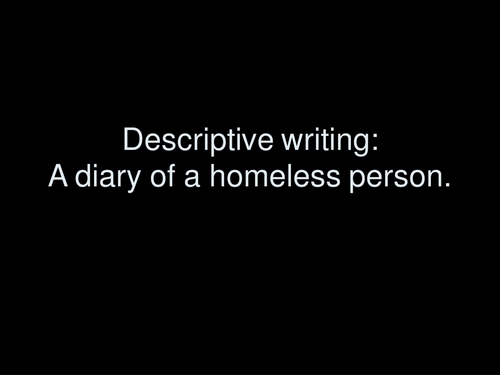 Can also be used as an activity on the topic of being homeless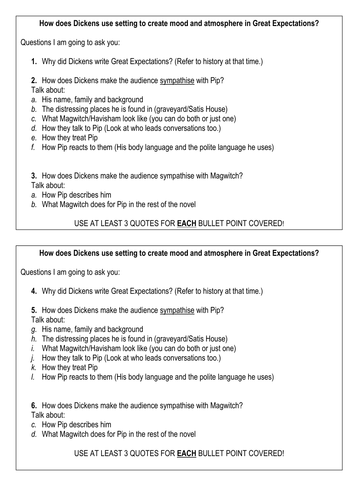 The question is based around sympathy for the characters in the novel.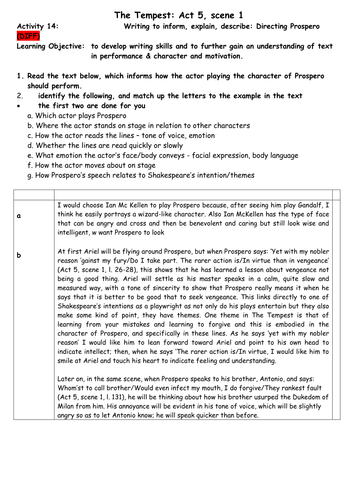 These are differentiated and extremely detailed writing frame worksheets to help pupils of any level write a detailed essay based on Prospero in Act 5 Scene 1.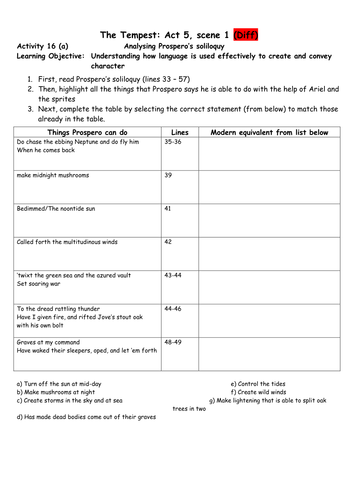 Worksheet based on Prospero's soliloquy from Act 5 Scene 1 of The Tempest by Shakespeare. Pupils complete a series of activities to understand his langauage and actions. Two different versions.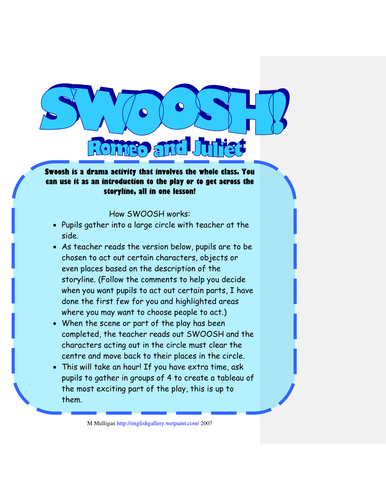 Not quite as good as the original Macbeth version but it works! It takes approximately one hour to act the whole play out.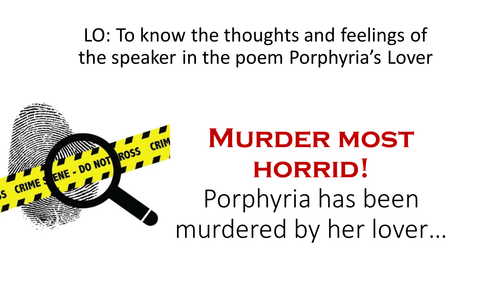 Lesson to know the thoughts and feelings of the speaker in Porphyria's Lover. Student led activities to promote critical thinking before the reading of the poem. Teachers should then go on to understanding the thoughts and feelings, with the final slide to give further insight into the context and ideas behind the poem. This poem is from the Relationships cluster of the new GCSE Anthology 2015