Don Mac's Shop
English reading and writing resources at primary level
86Uploads
49k+Views
5k+Downloads
English reading and writing resources at primary level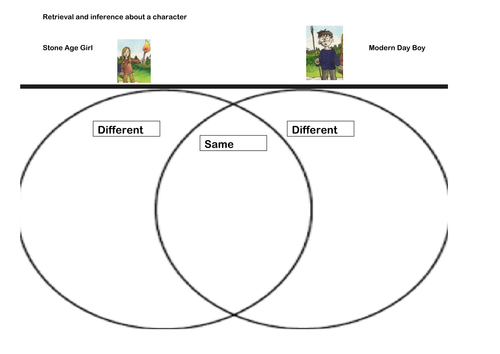 A Reading activity based on the picture book: Stone Age Boy by Satoshi Kotamura Character Comparison venn diagram aimed at Greater Depth Standard NEW curriculum end of Key Stage One or Lower Key Stage Two based on Stone Age Topic. Reading skills based on new curriculum for English - Inference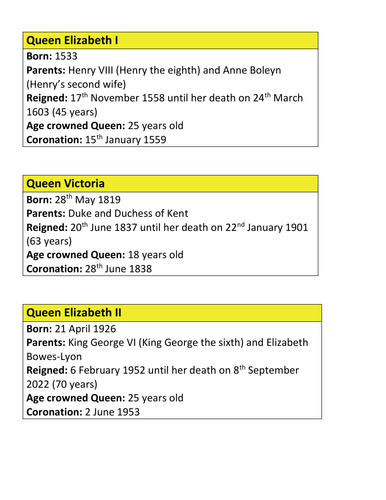 Engaging Activity and recording sheets to learn about and compare the lives of 3 British Monarchs: Queen Elizabeth I, Queen Elizabeth II and Queen Victoria. Resources include: *A3 recording format with structured questions and space for responses *Key information facts for each Queen to use for Hot Seating Covers the NEW National curriculum strand for Primary History: *studying the lives of significant individuals in the past who have contributed to national and international achievements. * comparing aspects of life in different periods for example, Elizabeth II and Queen Victoria. Activity: children work in teams of 3- each take on the role of either: Queen Victoria, Elizabeth I or Elizabeth II. Using the relevant key facts card- ask each other 5 key questions (on recording format) and record responses from each other (structured hot seating) Research key events of the time for each monach and record on format.

A quality classical Literacy/ English unit to inspire greater depth Reading, Speaking and Listening, Poetry recital / responses and Descriptive Writing based around a Georgian Christmas Theme. Contains a comprehensive powerpoint and all resources to support a Literacy unit: The classic poem 'Twas the Night before Christmas' Imagery of a Georgian Christmas Extracts from classical texts (Persuasion by Jane Austin) describing a Georgian Christmas to interogate and promote quality speaking and listening Key facts about how Christmas has been celebrated in the past A slow reveal image linked to 'Twas the Night Before Christmas' Structured questions for discussion Pupil sheets

An opening session recording sheet to support children's research of the key term 'Ancient Civilisations' this could be used to support a PowerPoint presentation or a video. Once children have recorded the key concepts they can record questions for new learning and key learning headlines that they have discovered during the research session.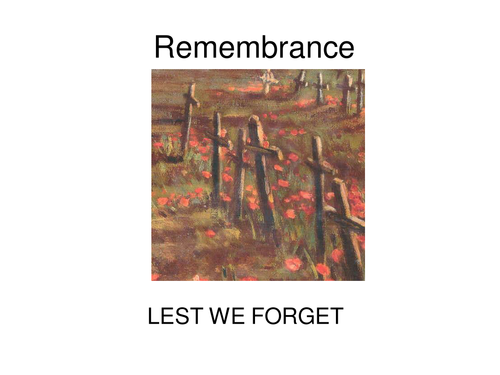 A powerpoint to share with a KS2 or KS3 class on Remembrance day/week. Contains key discussion points and war poetry to share and discuss. This promotes high quality Speaking and Listening. Used this in Year 6 and the poetry that was produced was of a very high standard.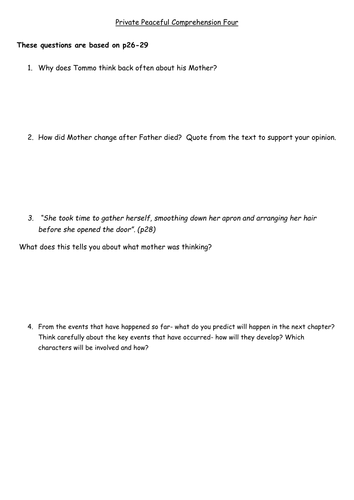 4x guided reading Comprehensions for Private Peaceful novel by Michael Morpurgo Questions modelled around NEW Reading KPI's for Upper Key Stage 2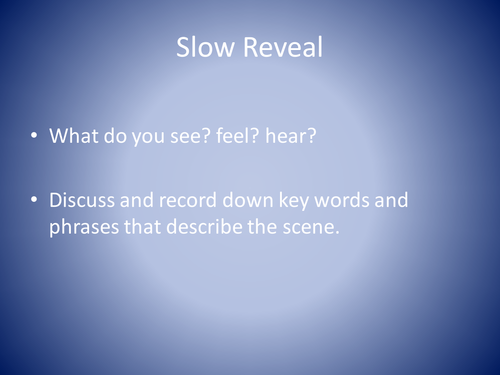 An introductary Powerpoint lesson to introduce The Sinking of the Titanic. Powerpoint includes: -Slow reveal artists impression of the disaster for children to enquire and discuss - promoting high quality Speaking and Listening - Information about the image - poem about the disaster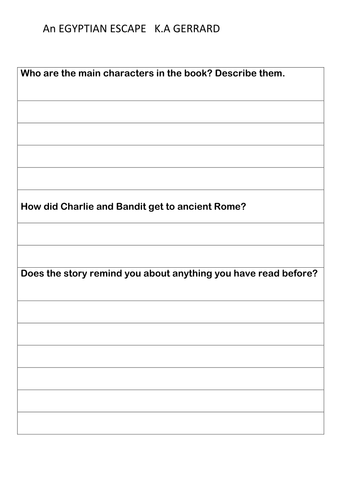 A Reading activity based on the Graphic Novel An Egyptian Escape 3 key questions aimed at Greater Depth Standard NEW curriculum end of Key Stage One/ Lower Key Stage Two Questions cover retrieval, inference and personal response/empathy. Quality Questioning task covering 3 key reading skills based on new curriculum for English.